Are you looking for splashing good fun for your poolside party? Well, look no further than here at Carnival World where we supplies various water games that is sure to guarantee your party-goers  wow-ed by your awesome party!
If you're up for challenges, there is the Water Inflatable Obstacle Course where you can show-off your great sense of balance on water!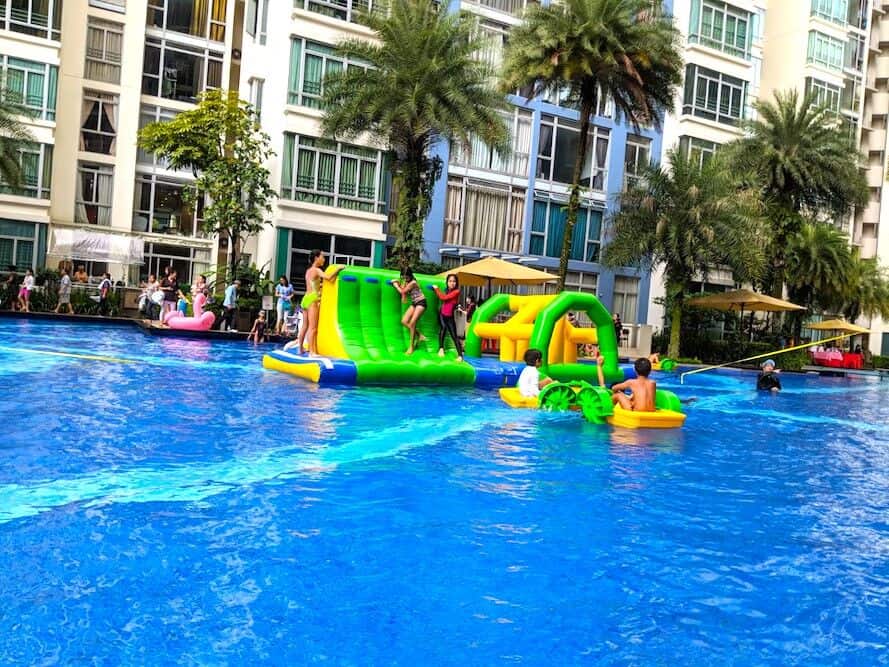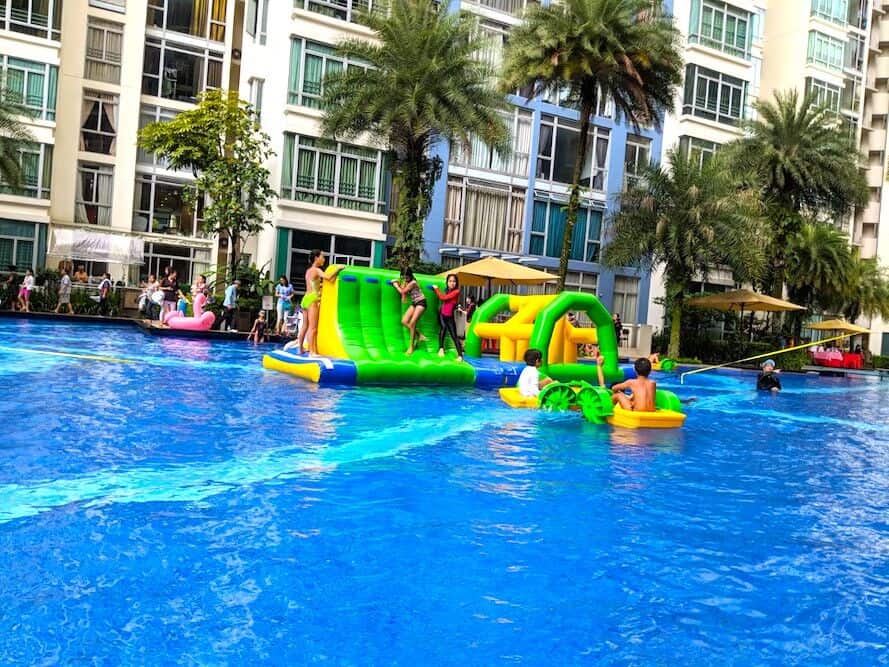 Another popular outdoor activity you could enjoy at the pool would be our Water Rock Climbing Inflatable! Now, who says you can't play land on water?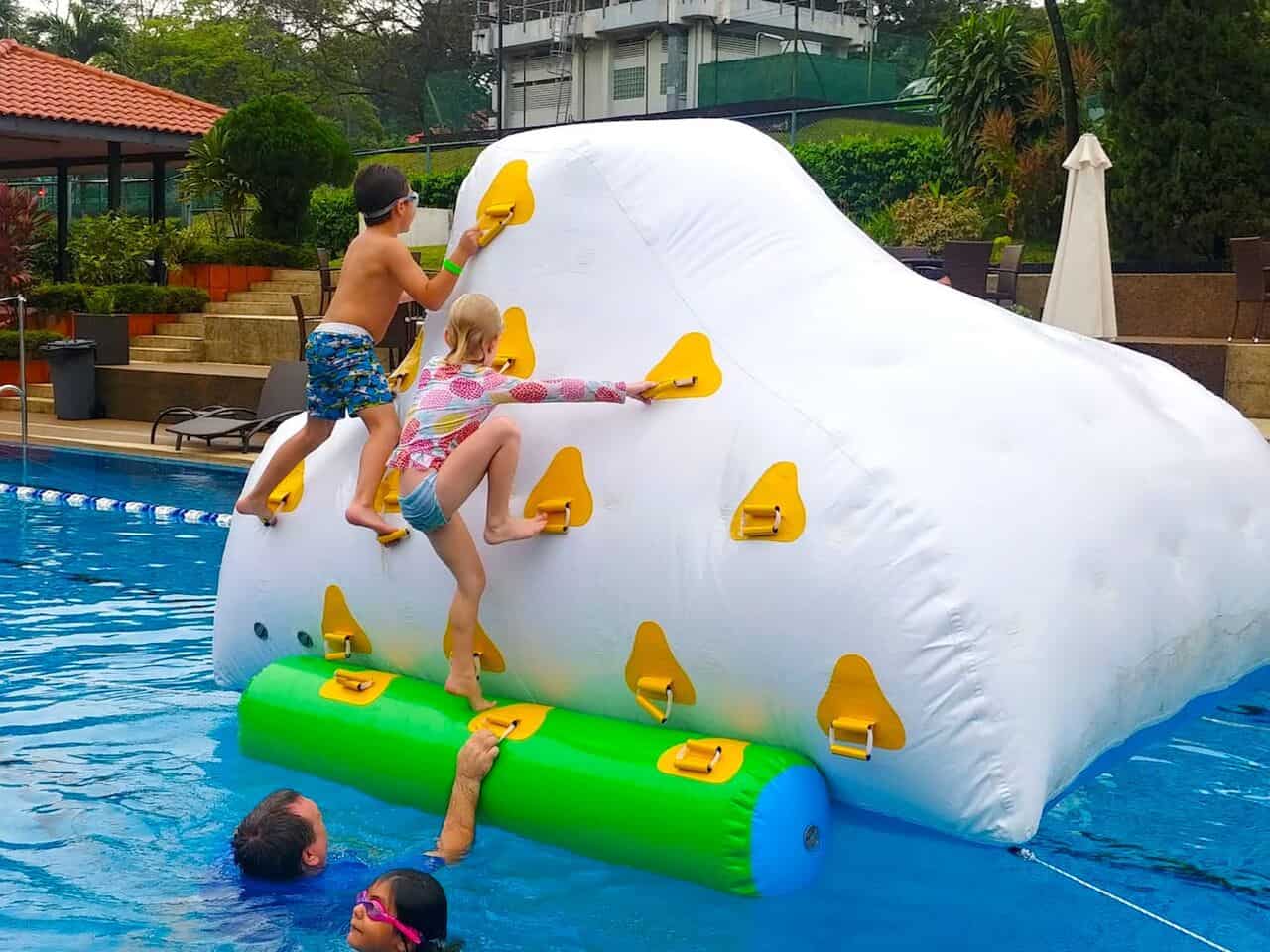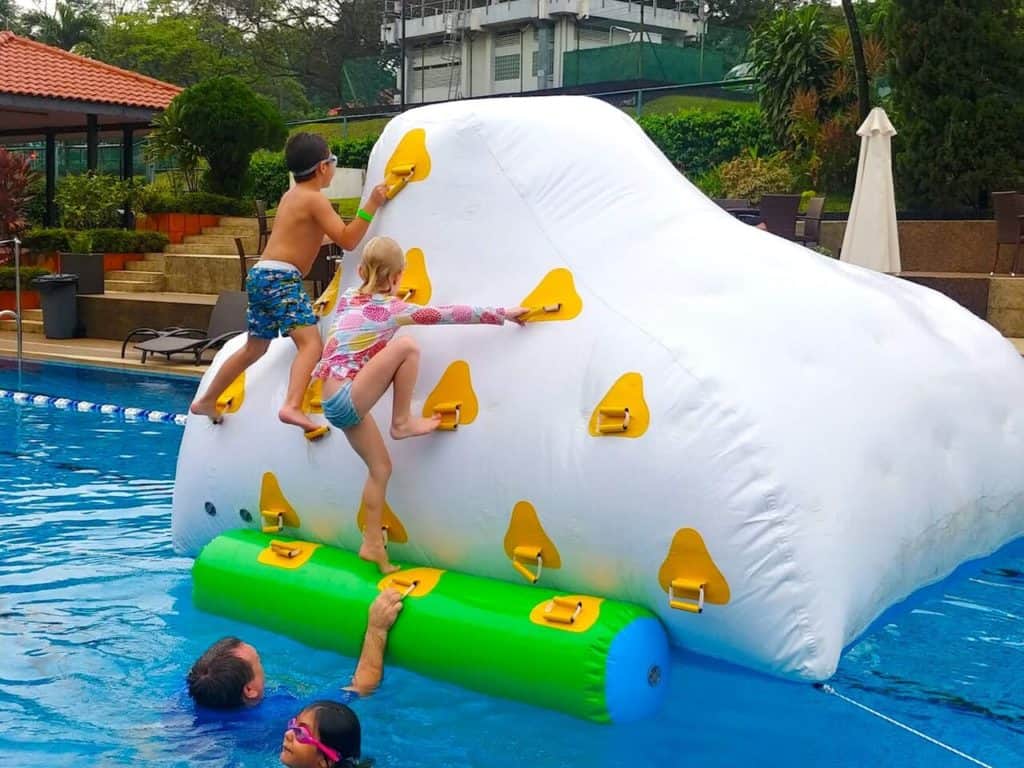 If those are too tedious for you, and you are more of the lepak kind, have a seat on the Water Gladiator where you can play around with your friends! *splash*
Fun has no limit! Check out our other water games such as Inflatable Pool, Kids Paddle Boat or even the Dunking Tank if you're feeling courageous! Click here for our full list of poolside games!
To enquire with us, simply click on the button below and fill up a quick form! We will reply as soon as we receive the form!