Whether you are hosting a birthday party or a family day event, Carnival World has all the kids carnival games and arcade machines rental in Singapore that you need! With over 400 in-house carnival equipment, you can be assured to find the carnival rental you need at the best price in Singapore! Below are some of our recent carnival rental:
Carnival Games Rental
Carnival Games and Air Hockey Table Rental for a birthday party! Contact us for the full list of carnival games and arcade games rental today! We offer a discount package rate for 2 or more items hired.
Carnival Box Games: Colourful, attractive and accessible to all, our table box game stalls are always popular with our clients! Choose from our selection of table box game stalls and station them at your party or event! Our games are all highly enjoyable and immensely interesting! From bowling to racing to shooting games, have fun choosing something that suits your party or event best!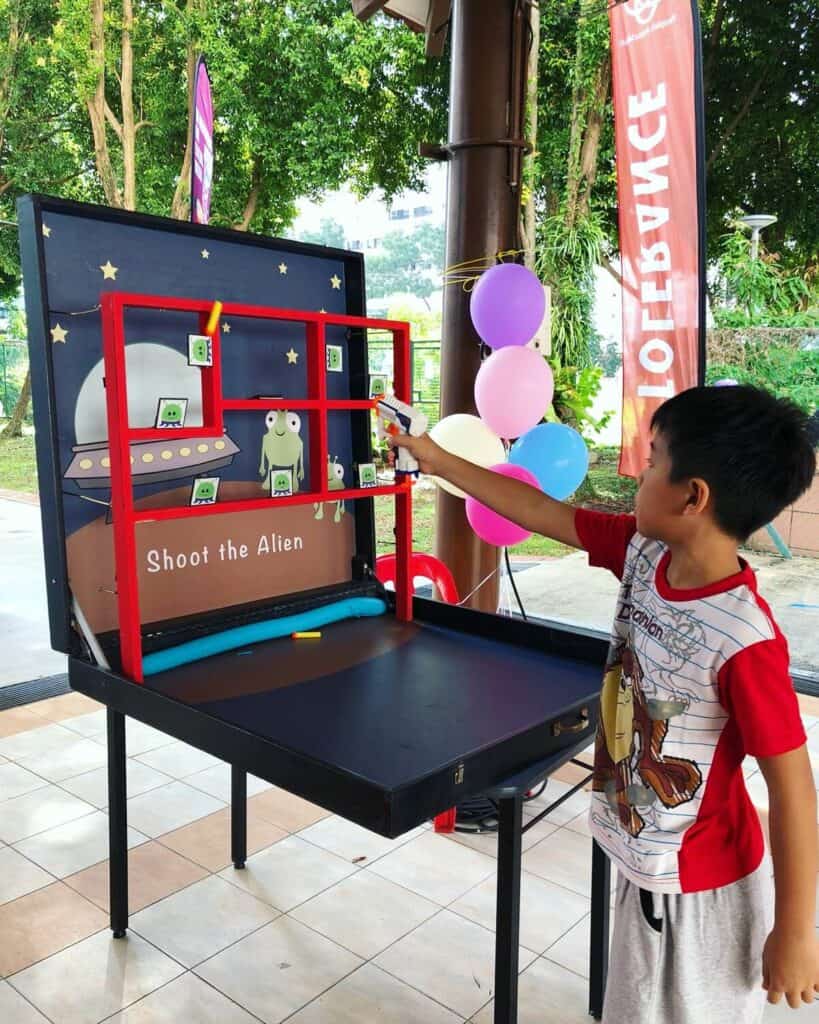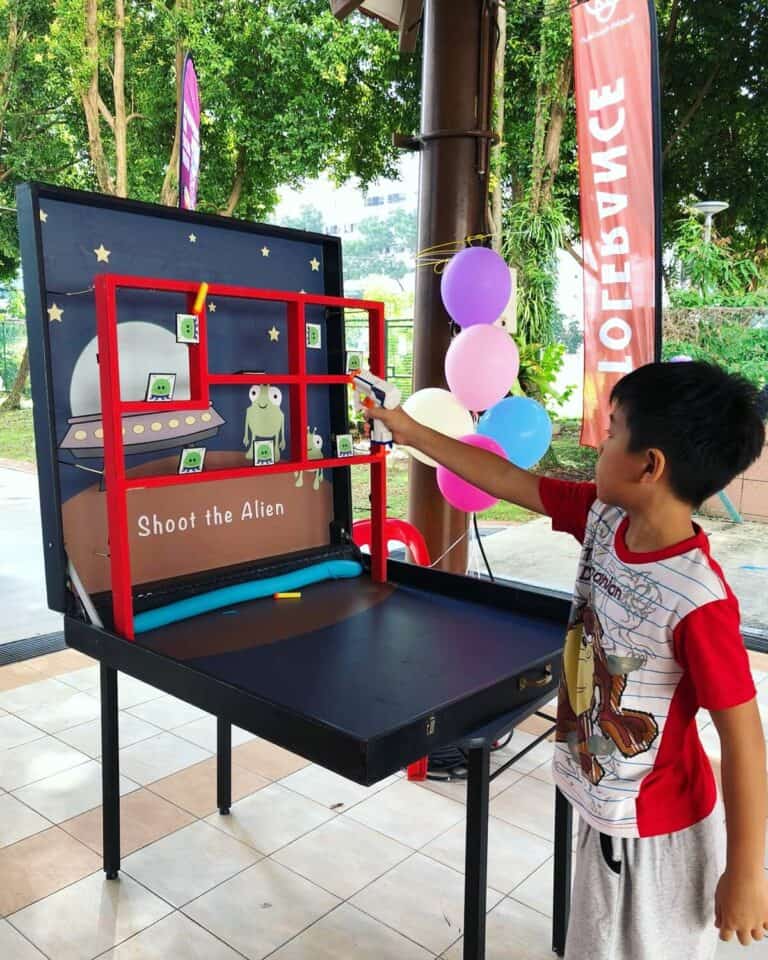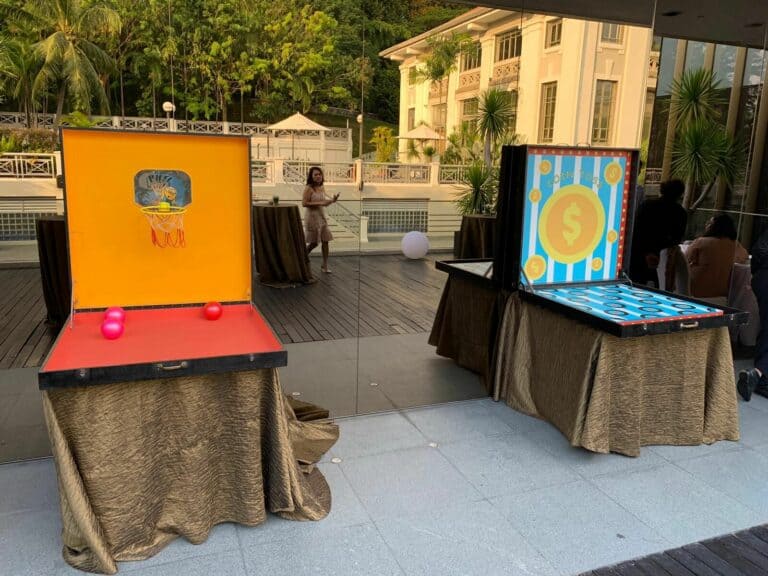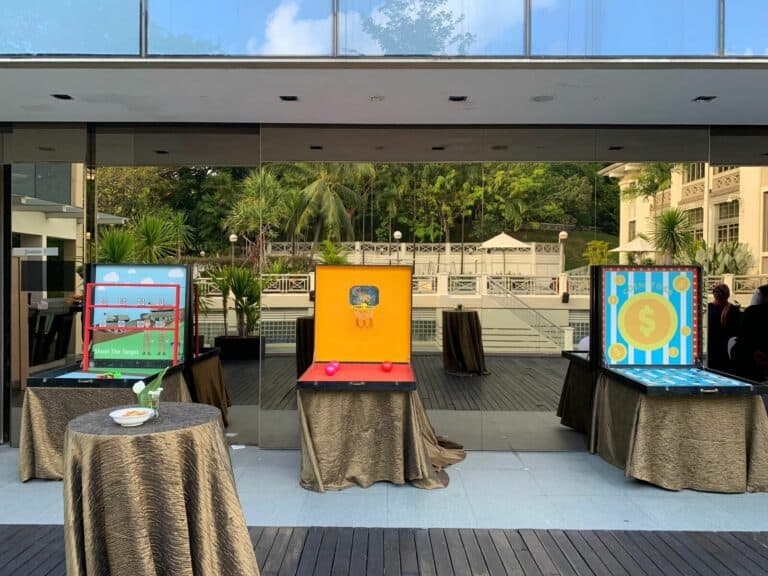 A game of focus and agility, it's the classic Air Hockey Machine! Get your best opponent and challenge them! Strike the disc into your opponent's hole while defending yours. Everyone knows the rule but not everyone can be a master at it. So, take the first step to be an Air Hockey ace and rent the Air Hockey Machine now! Everyone would enjoy themselves at your parties or events!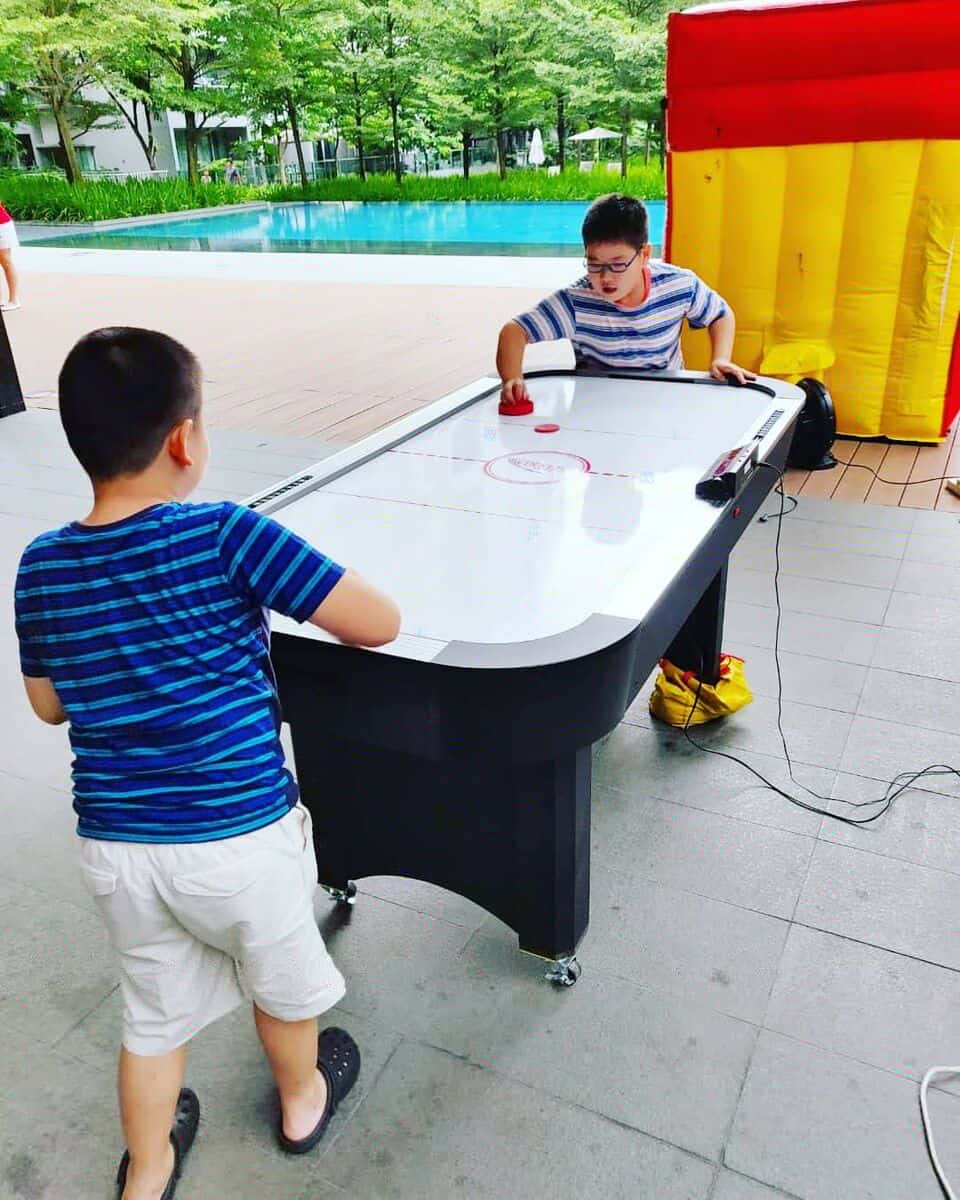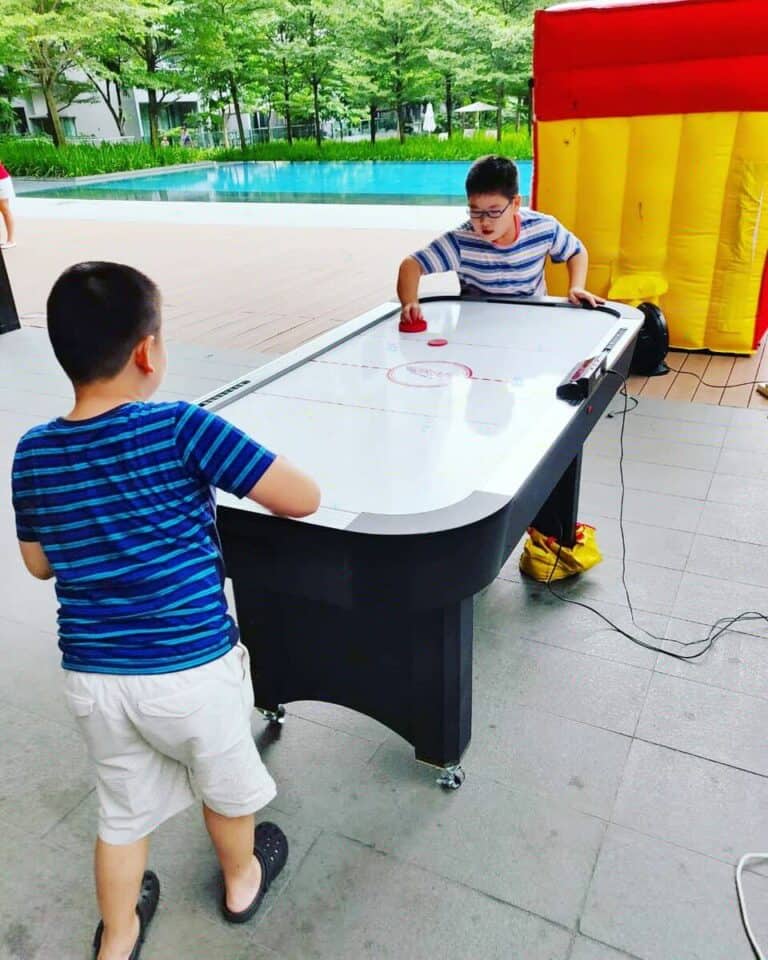 KIDS ARCADE MACHINES RENTAL
Here we introduce our kids arcade machines – Whack a Frog & Naughty Bean!
Everybody loves hearing a child's laughter and they do exactly just that when they are playing the Whack-A-Frog! Watch as kids try their best to whack the frogs that pops out of their hole, a simple game but it gets tougher and tougher with time. Everyone loves to have a whack on the frogs, so have a little bit of smashing fun at your parties and events!
An interactive and fun game that is suitable for kids age 4 and above! Suitable for 2 – 4 players, the players must hit on the buttons whenever it lights up. The one/team who hits the most lights win! Attractive table game with LED lights look amazing at any type of carnival event!
Make your kid's dream come true on his/her birthday! Contact us for more information and other kids carnival games/arcade machines rental we offer today!
To enquire, simply click on the button below.
Our friendly event planners will reply within the day, many times almost immediately!
Alternatively you may also call us at 66126450 or Whatsapp us here!
We would love to hear from you!