Premium Carnival Game Stalls
Ever thought of having a VR station or an Air Hockey Table to be placed at your event venue? As a leading carnival company, we are constantly expanding our carnival equipment inventory! From Large Capsule Ball Machine, Wii Station to a Balloon Blaster… we have it all! Choose from more than 10 different premium carnival games for your upcoming event today!
VR GAME STATION
Carnival World provides futuristic VR Game booth rental for your upcoming event in Singapore! We have received extremely good feedbacks for this VR station as it has become one of the highlights at the event! Here's how the VR station looks like: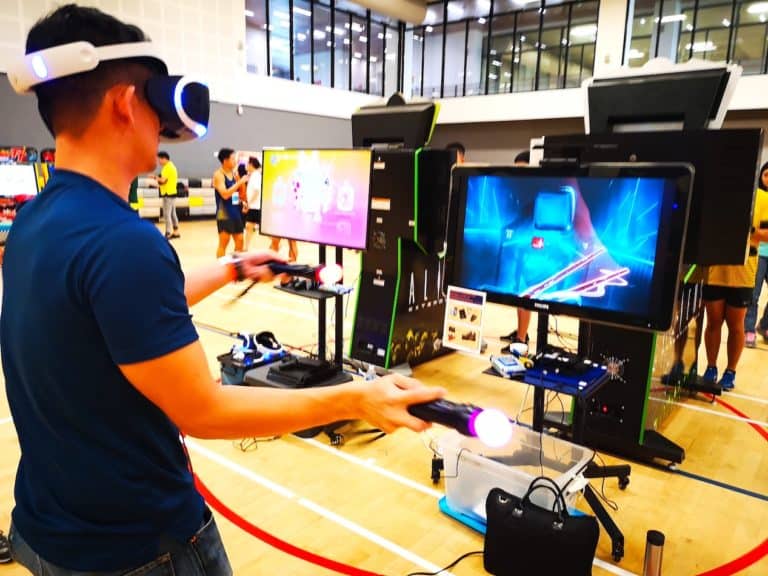 NINTENDO SWITCH
Sports Fanatics can challenge each other on our Nintendo Switch Game Booth! Nintendo switch consoles have a reputation for being excellent multiplayer machines, and up to 4 players can play at the same time! If you are looking for a fast pace and multiplayers game console for your upcoming event, this is the one you should get!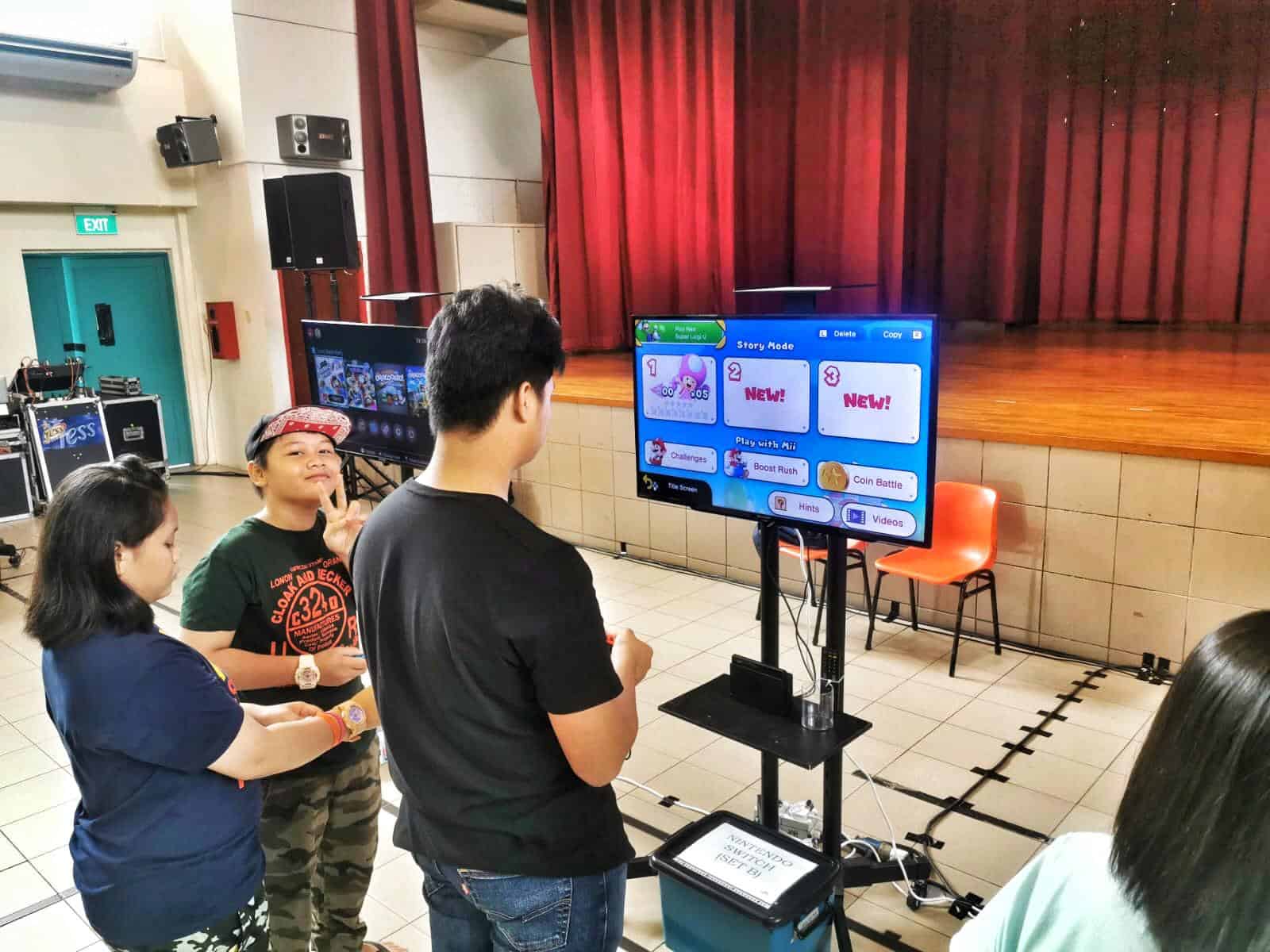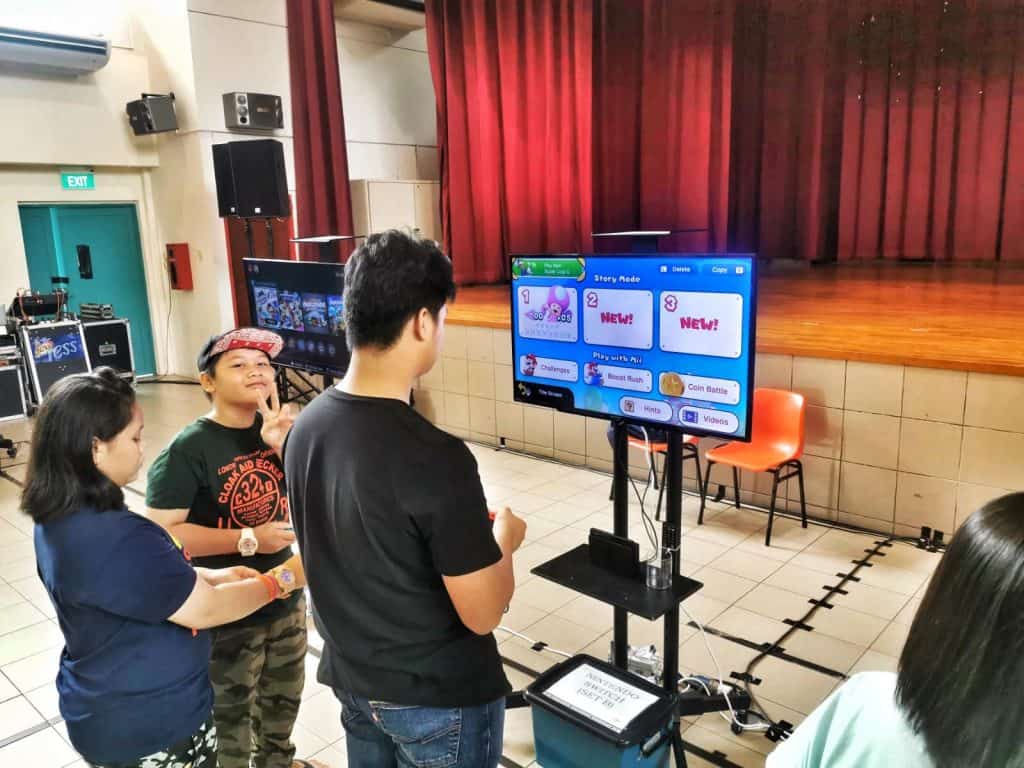 WII CONSOLE WITH STAND
Our Wii console video game rental consist of more than 10 different games include Wii sports, Mario kart and House of the dead! These video games are suitable for professional roadshow events that are able to keep the kids entertained and draw crowds to your booth!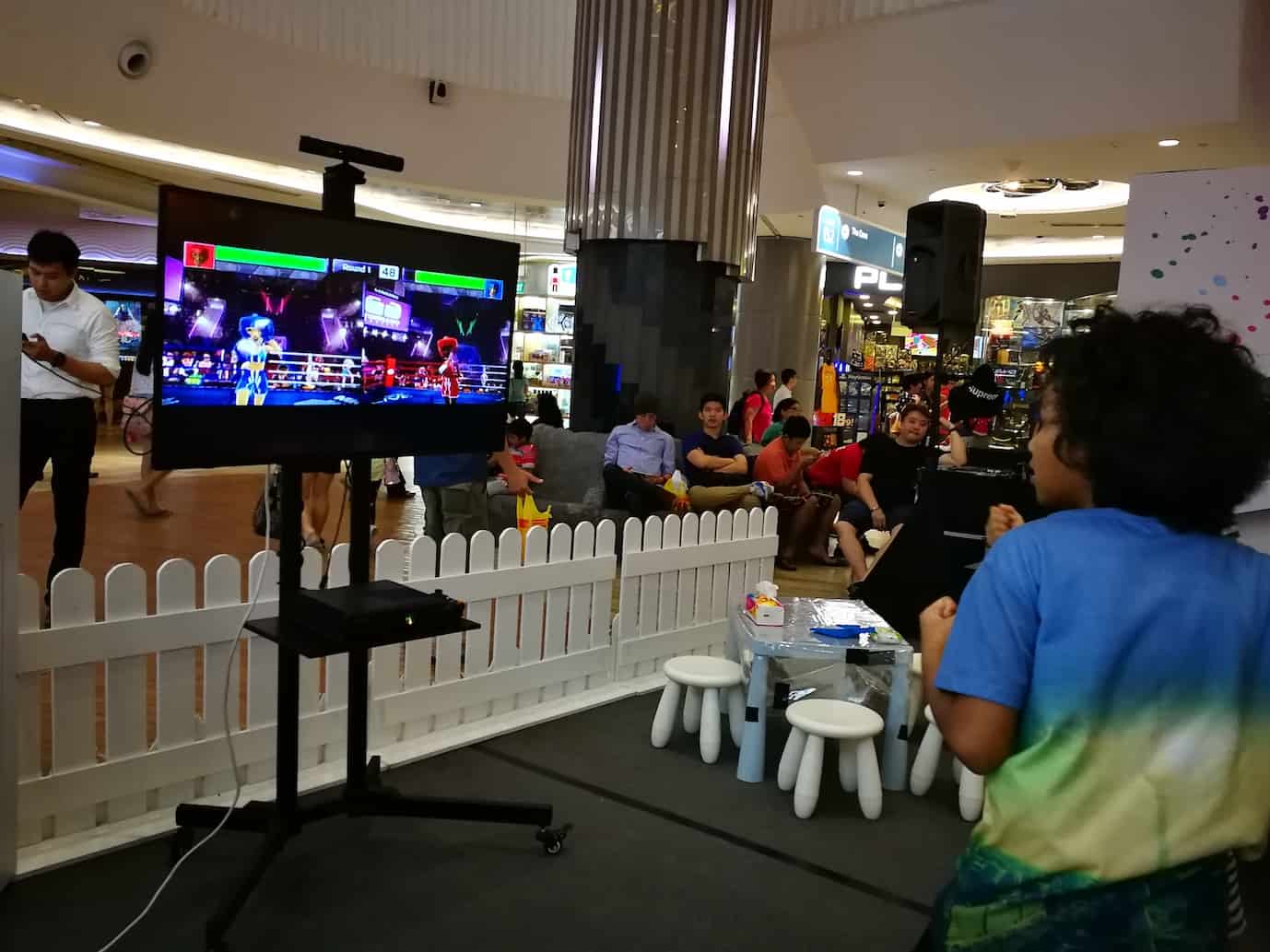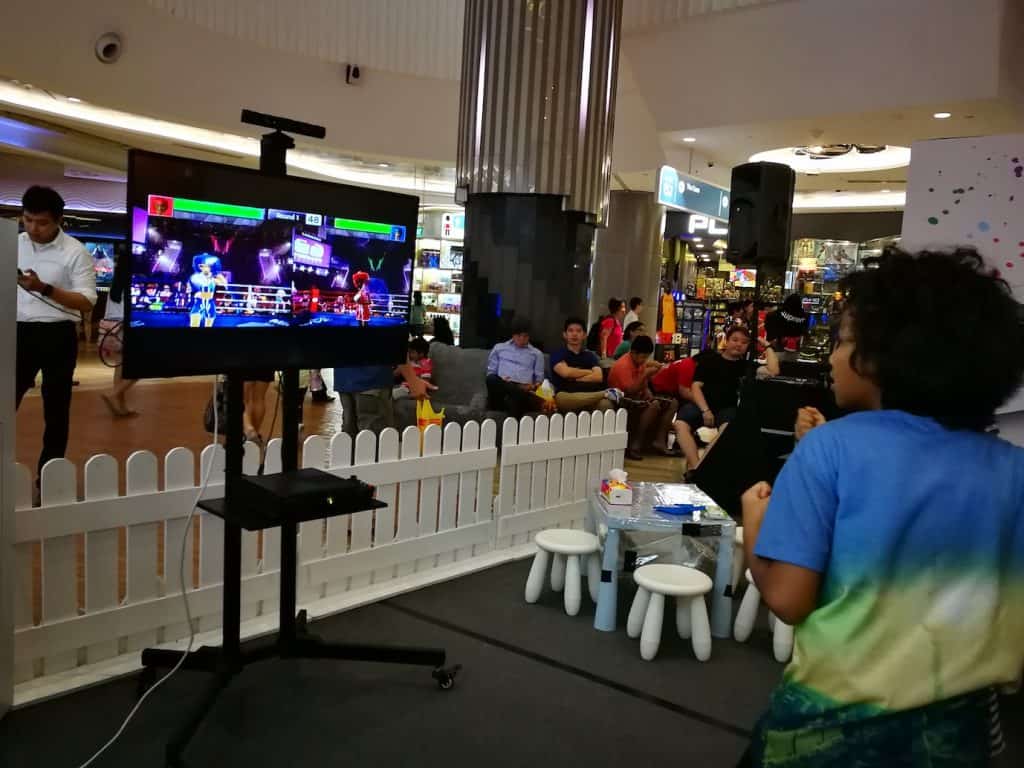 Double Digital Basketball
Popular with guests of all ages, rent a Double Player Basketball Game for your party or event to add liveliness to your event! Who can resist an exciting basketball match? Usually only found in game arcades, now you can rent it for your party or event too!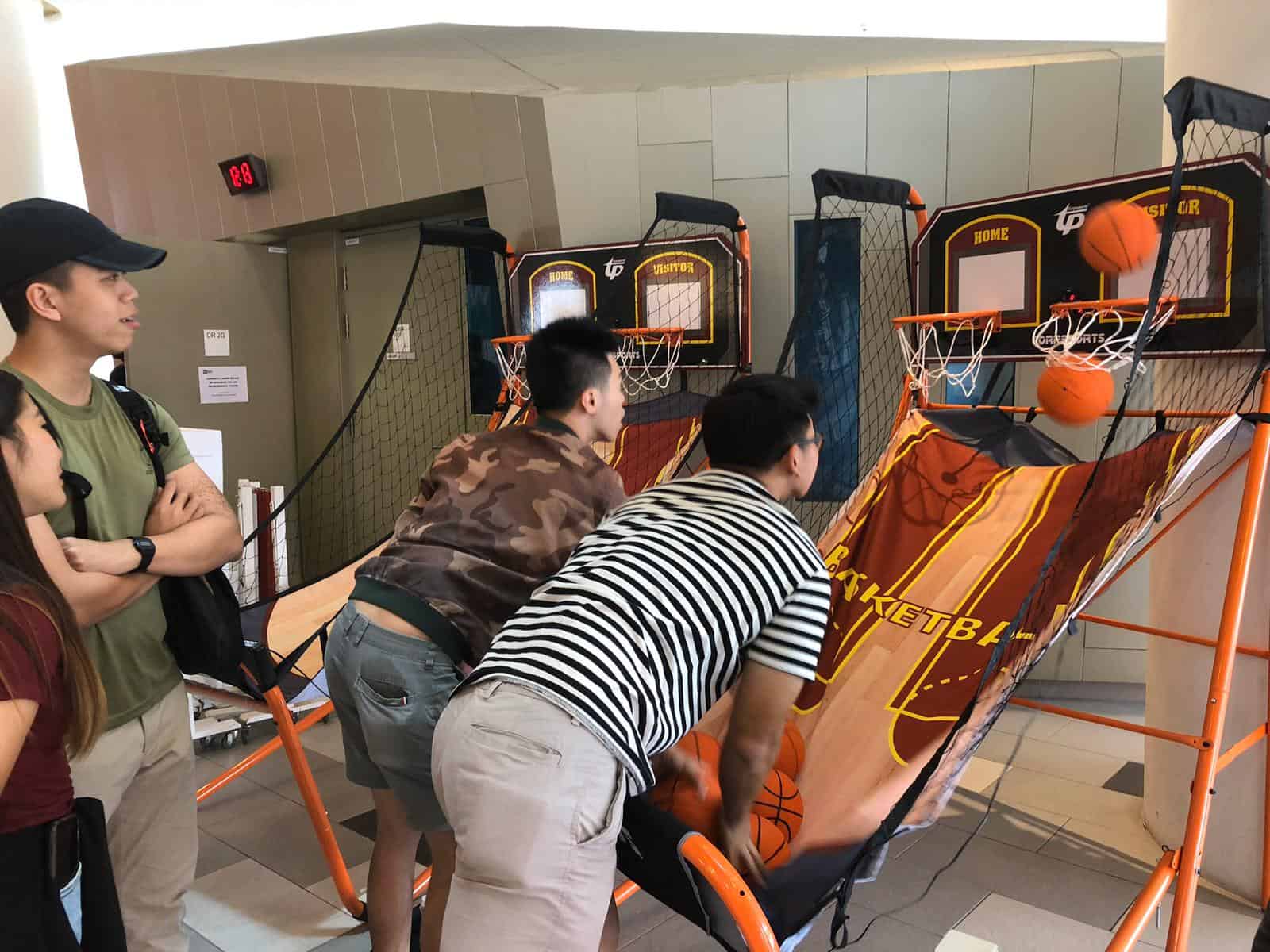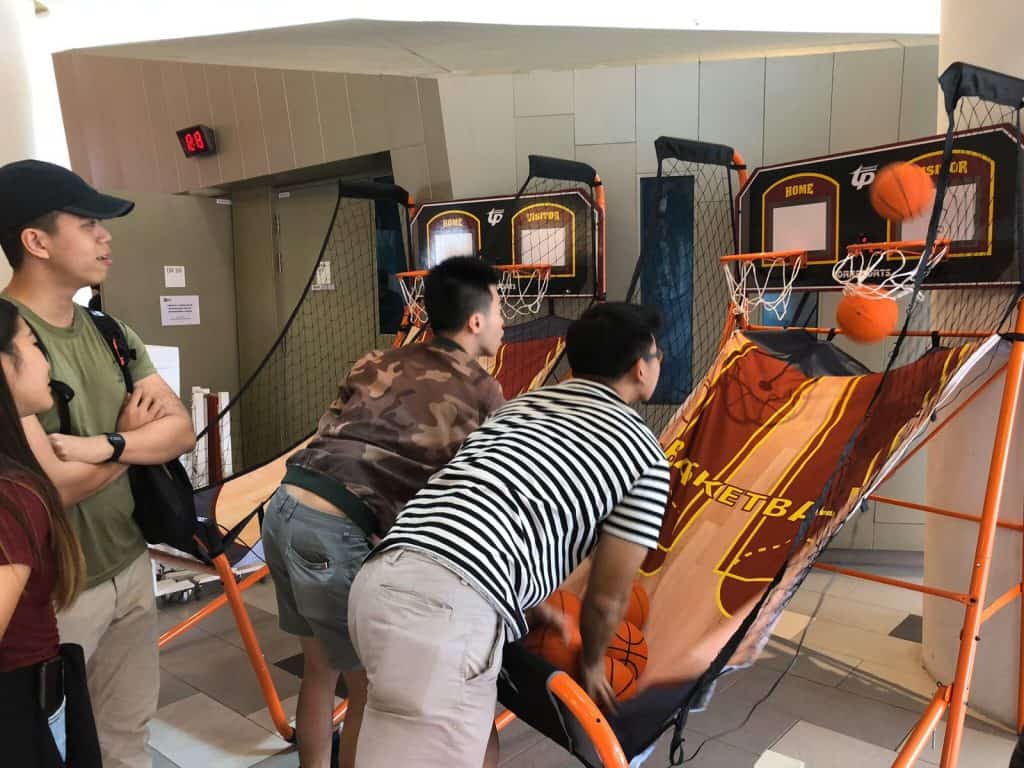 Balloon Blaster
Want a thrilling game at your party? Rent a balloon blaster and see your guests compete to see who can get their balloon to burst first!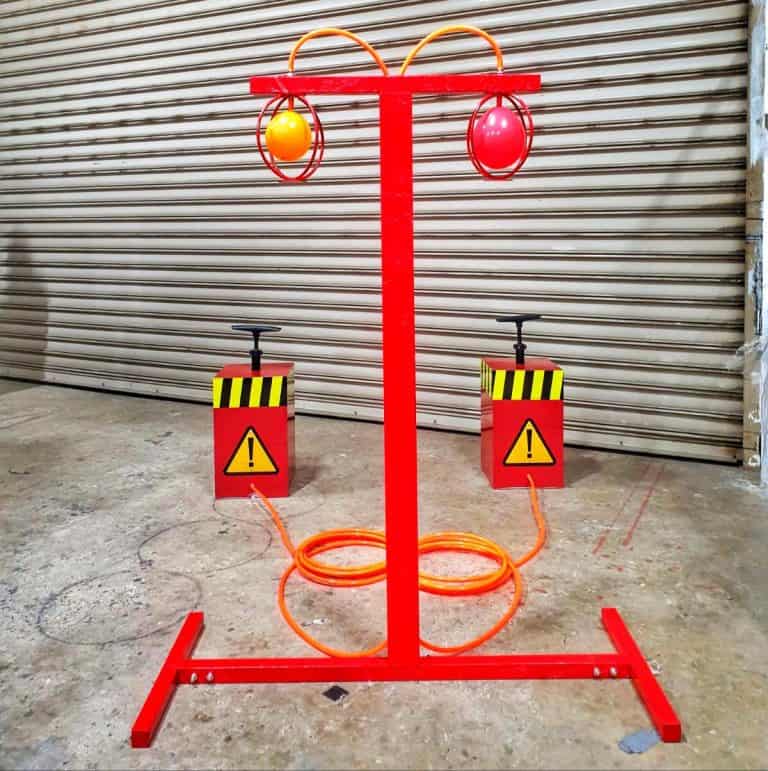 FOOSBALL TABLE
Add this classic Foosball game to your party or event! Your guests will never be bored as they challenge each other to a good foosball game!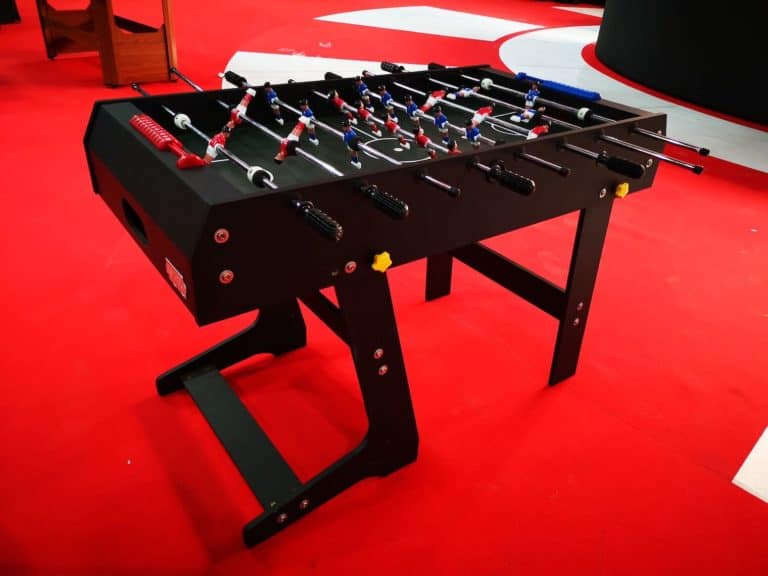 POOL TABLE
What's a night party without a pool table? Great for both cosy bachelor nights and a big corporate event, rent a pool table to add classiness to your party!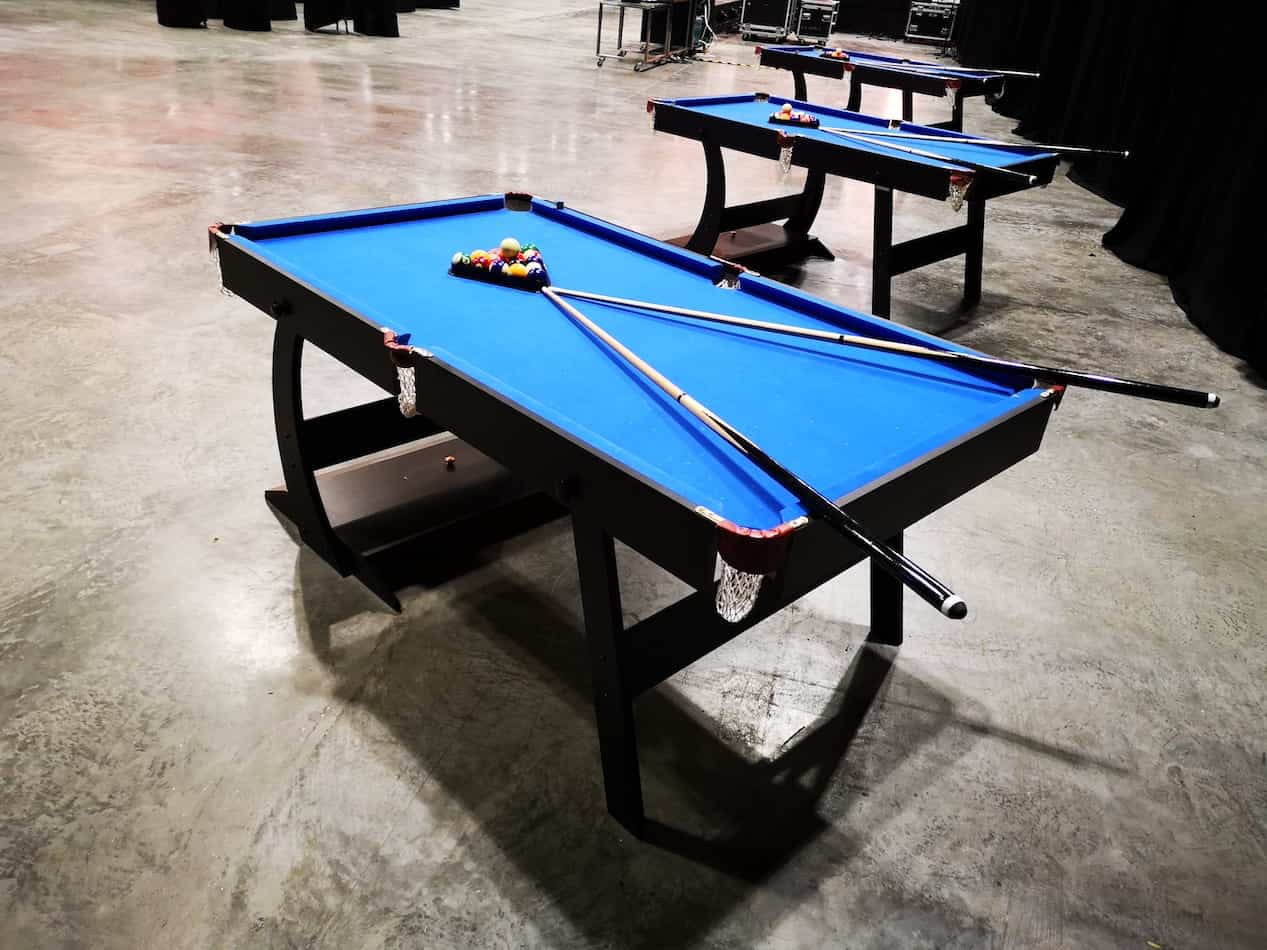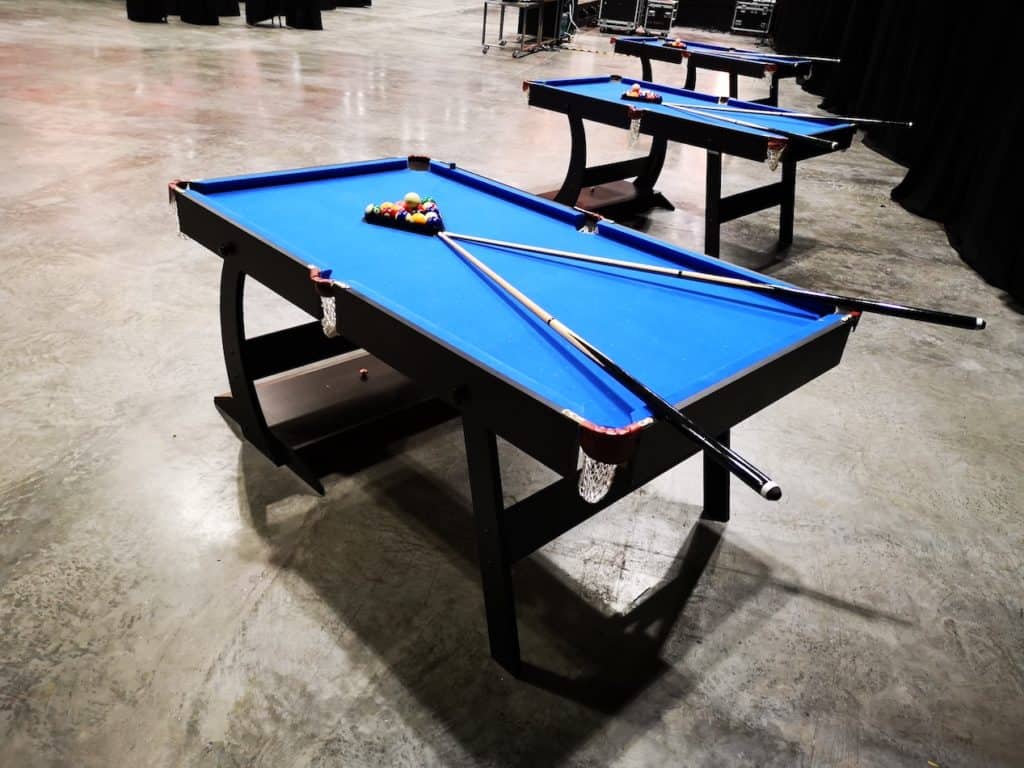 GOLF GAME
Can't rent a whole golf course for your party? Bring these mini golf turfs to your party! The golf games which we provide are suitable for even beginners and are sure to delight all your guests!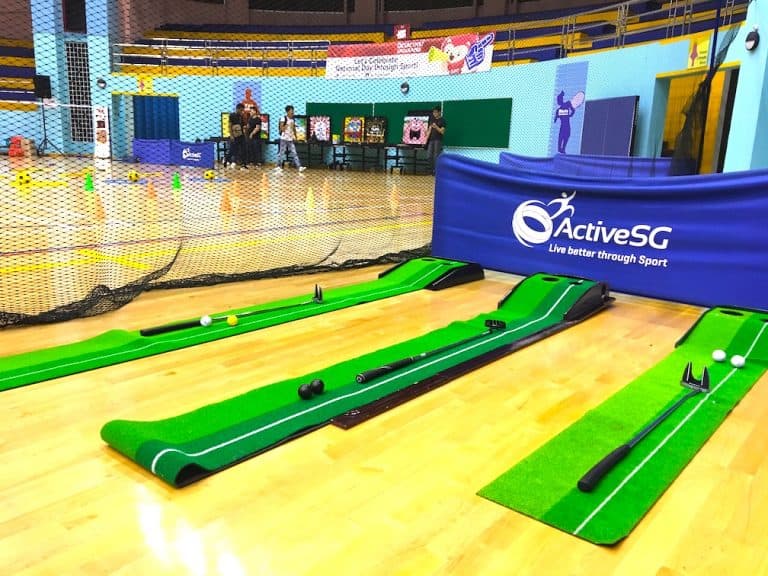 FISHING GAME
Have a marine-themed party? Why not rent a Water Fishing Game for your young guests to try out their skills at fishing? Great for parties with small children!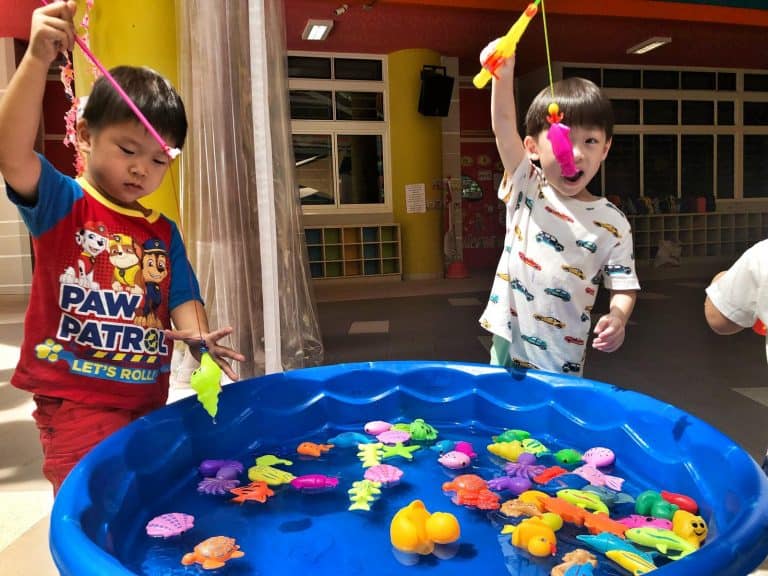 GIANT JENGA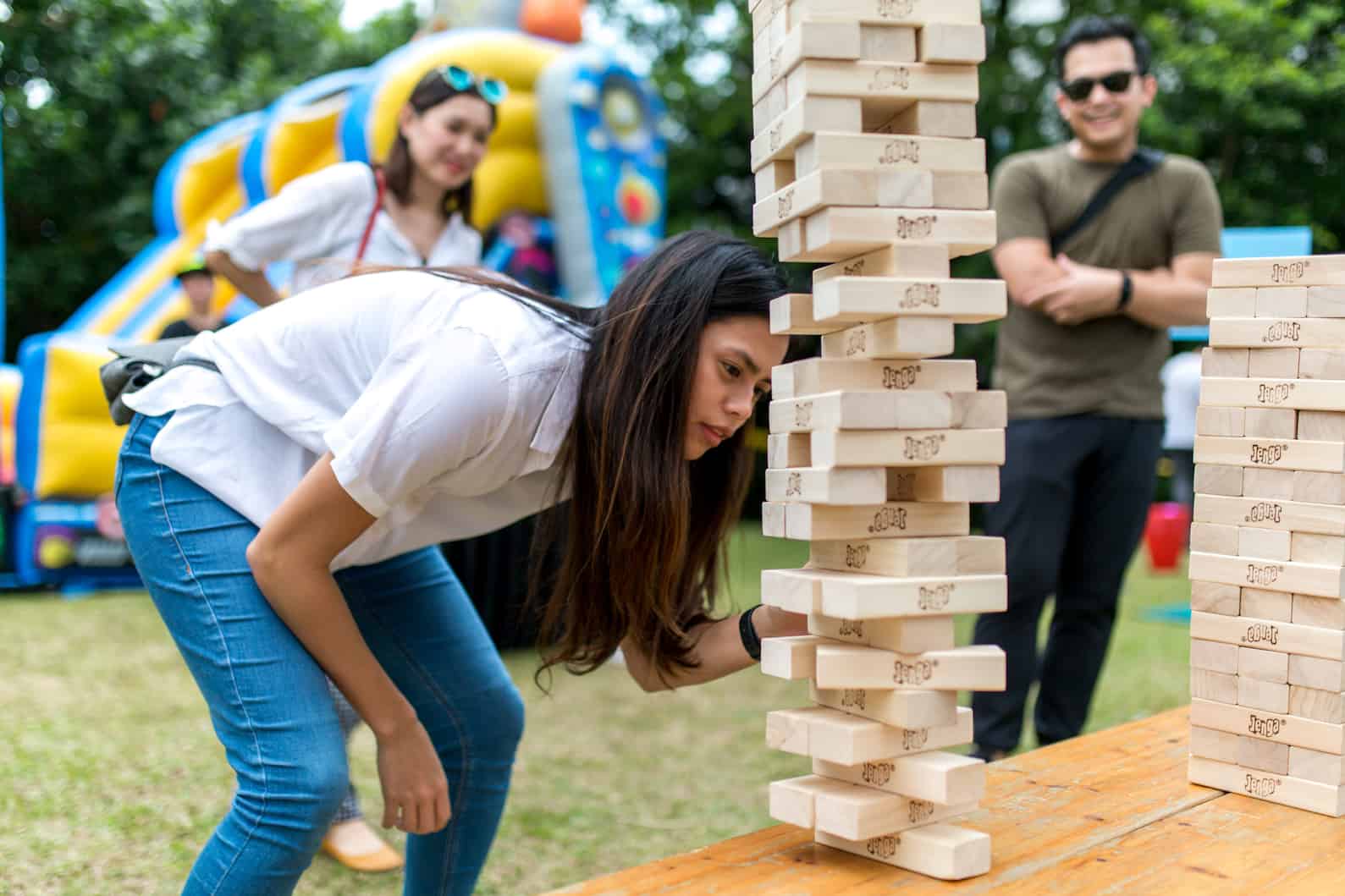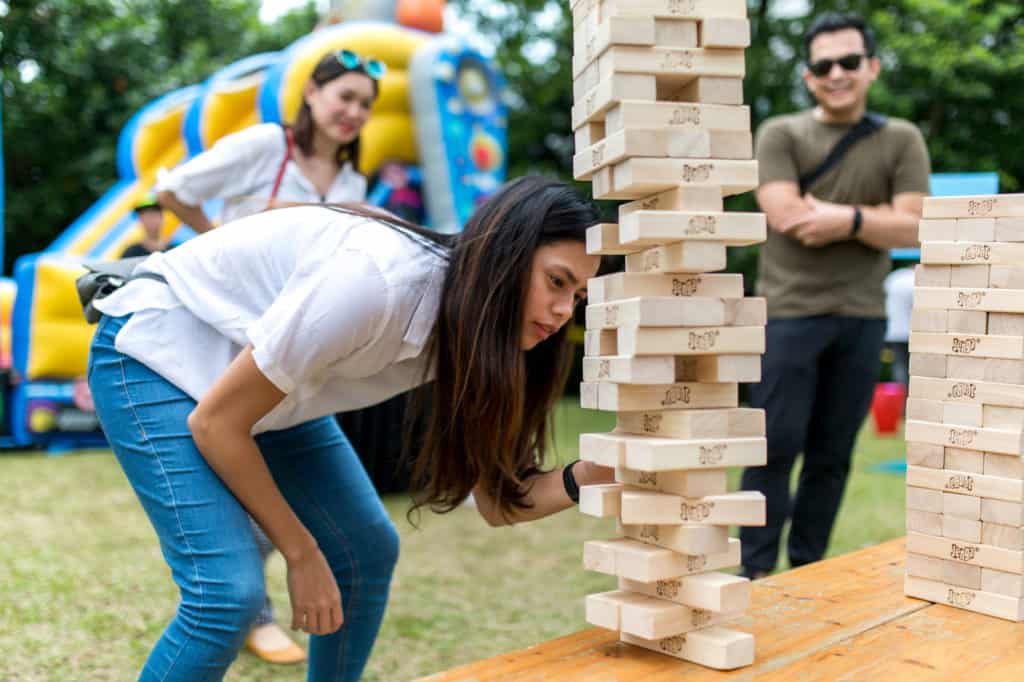 MEGA JENGA
Can you imagine playing the same game, but with giant-sized block stacked into a giant tower? Well, you no longer have to imagine with our Giant Sized Jenga! Play this game with your friends, as it is the most thrilling when played with 4 players! With 18 layers, this Giant Jenga blocks are 70 cm high and can even reach up to 1.5m!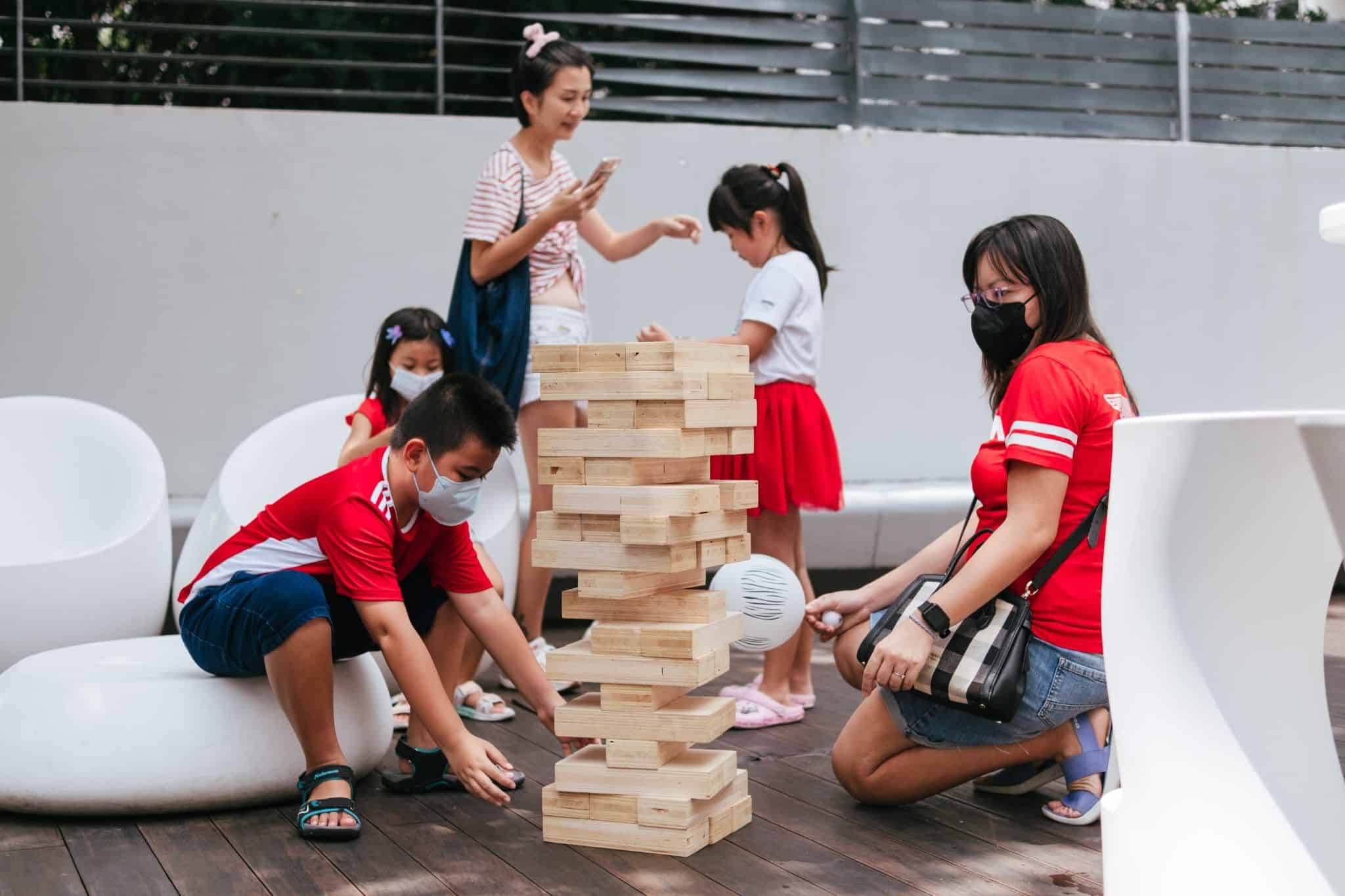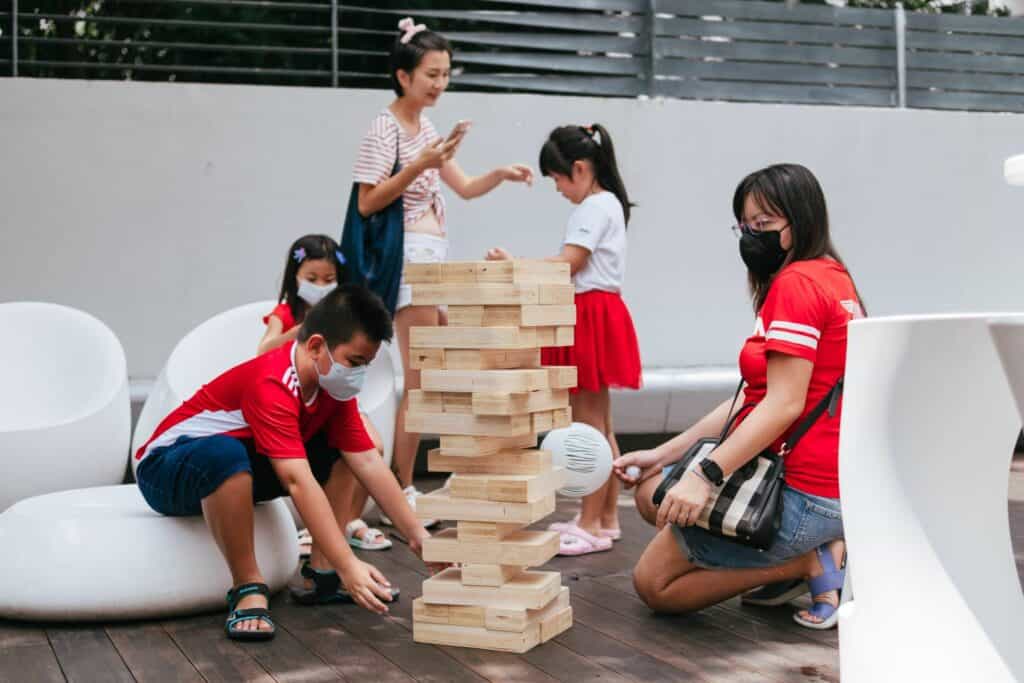 GIANT SNAKES AND LADDERS
When you roll the dice in the game of giant Snakes and Ladders, you go up the ladders and down the snakes. Brand-new Snakes and Ladders features are included for extra enjoyment too
Giant Snakes and Ladders is played on a gigantic mat that is 3 Meter by 3 Meter in size. Everyone can enjoy the mat simply spreading it out on a flat or somewhat flat surface.
This game is suitable for players of all ages and provides ENTERTAINMENT FOR EVERYONE! Playing this giant-sized alternative to the traditional table top board game will get the whole family up and moving. Even toddlers can play this game under the guidance and supervision of an adult.
Number of players- 2 or more
Age Range (Description) Adult / Kid
PARTY READY – A great addition to Team bonding, birthday and office parties both indoor and outdoor.
Why Rent? Typical game where you get eaten by snakes and move up the map using ladders Fantastic game on a massive scale
Fun outdoor activity
Aids younger children in learning how to count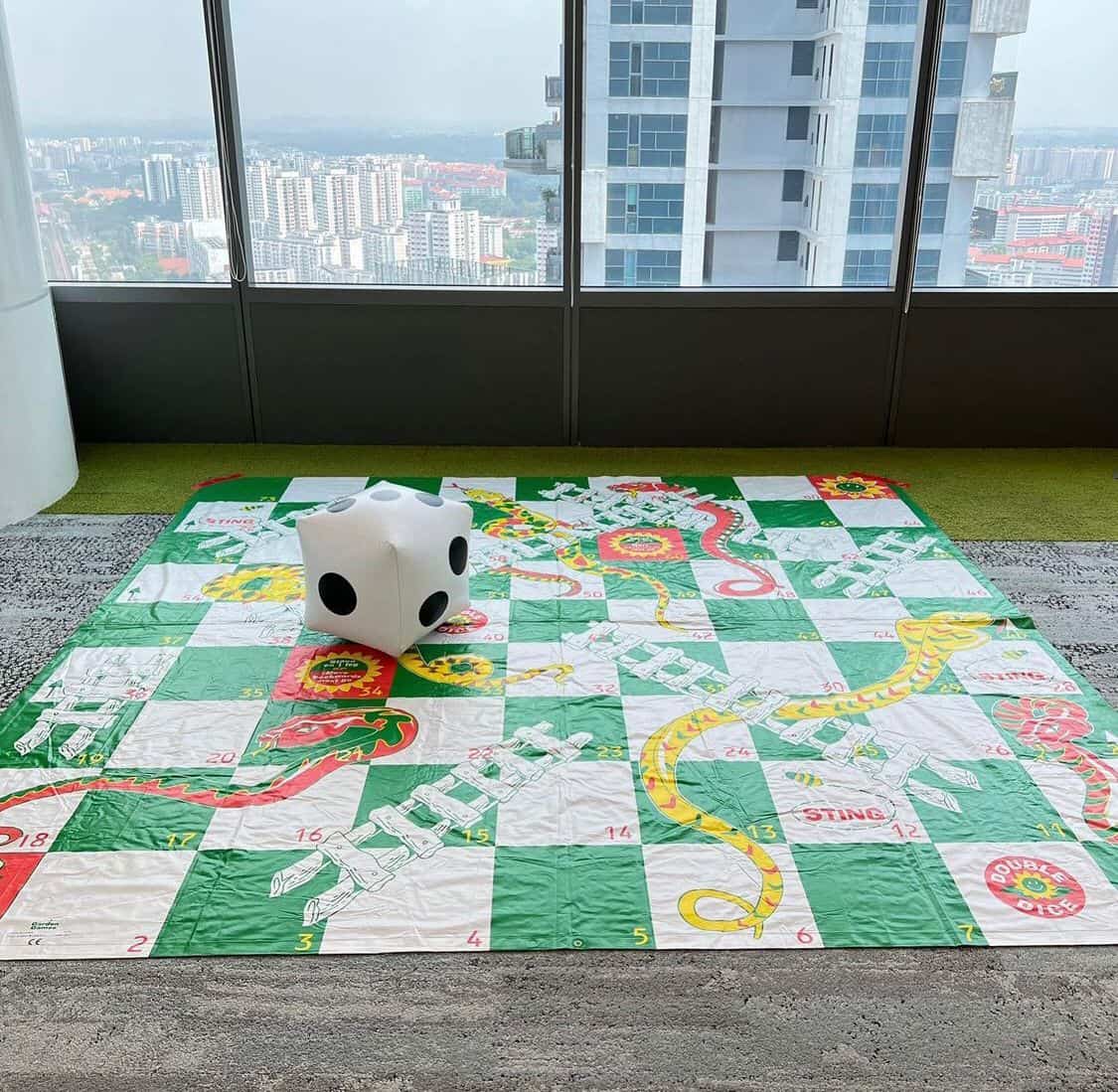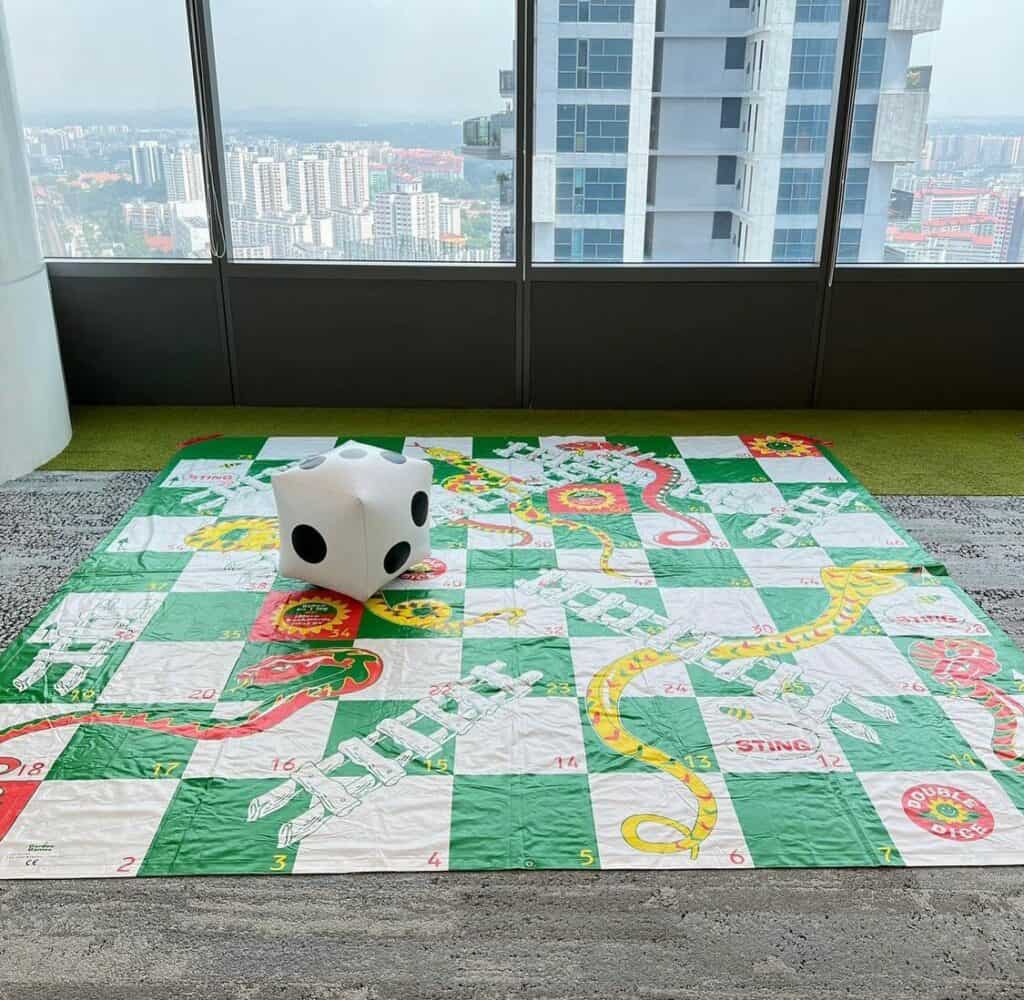 Giant Twister
This enormous Twister-inspired game, which can accommodate up to 30 players, is a ton of fun. The two enormous inflatable dice must be thrown to determine which portion of your body must be placed on which colour flower. Make the game more challenging for other players by "getting knotted" up with them. But take care—if you trip, the game's finished for you. A fantastic game for both large and small gatherings.
Why Rent?
A massive version of a family favourite game
Tossing giant inflatable dice is a lot of fun and is appropriate for all ages.
Excellent for offices, parties, team building exercises, or family events
Age Range (Description) Adult & Kid
Participants: 2–8, with a maximum of 25 players
GIANT MAT – In no time at all, players will be entangled in this enormous game. An enormous, colourful, and sturdy PVC mat measuring 10 feet by 10 feet and inflatable dice that determine the  moves are included in this gaming kit.
LARGE INFLATABLE DICE – Twister uses two enormous inflatable dice in place of a typical spinner to determine the positioning of limbs and colours. No one will get bored playing this game since it keeps all players engaged and involved.
ENTERTAINMENT FOR ALL AGES – This is family-friendly because it is interactive, inclusive, and genuine fun for all ages. Twister is a fun game to play outside. This fantastic interactive game will entertain both children and adults!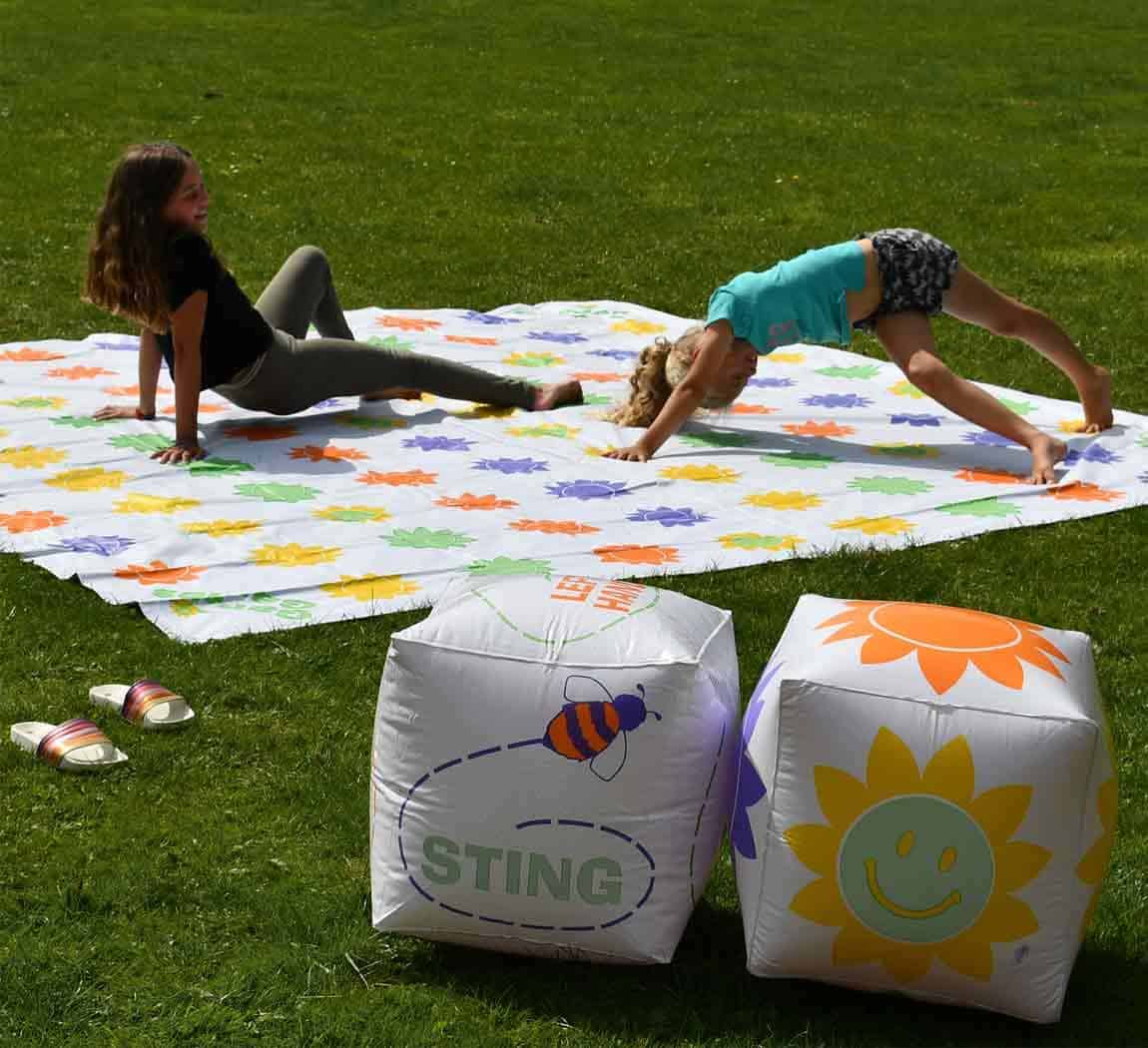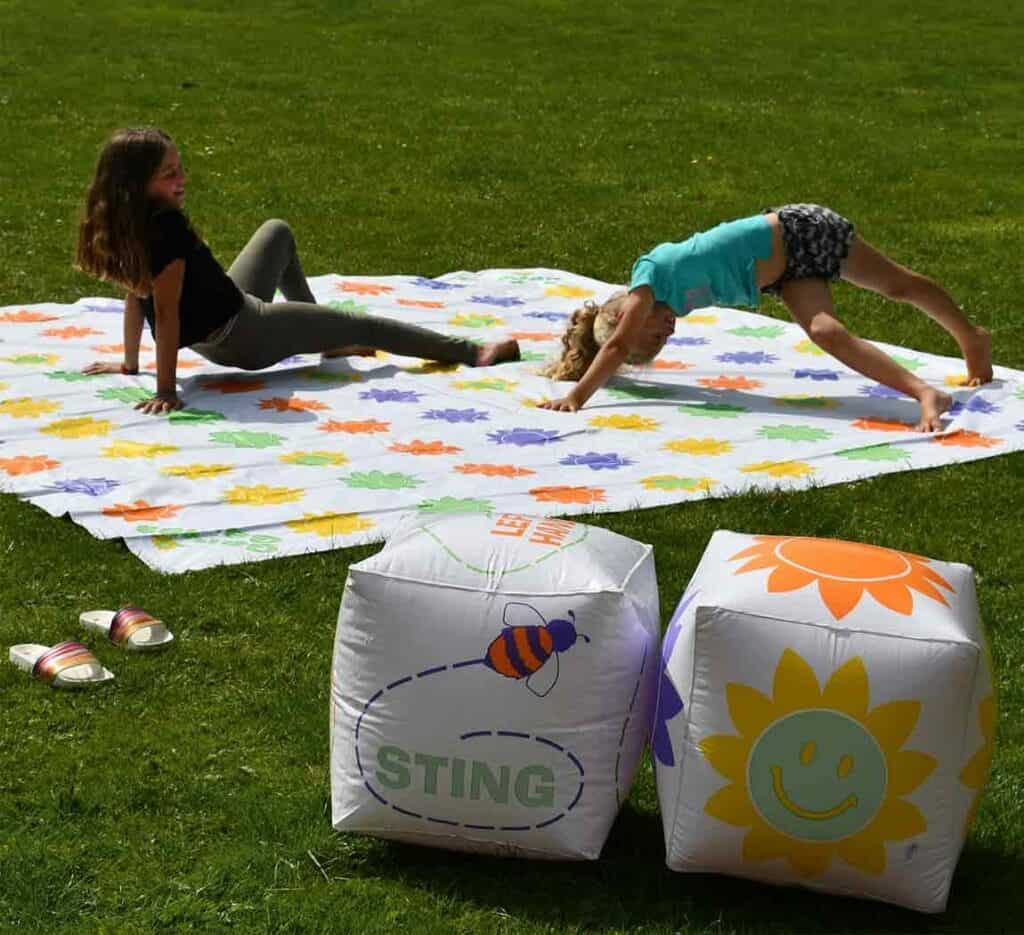 GIANT PICK UP STICKS
The Giant Party Pick Up Sticks Game Rental is a giant version of the classic wooden "pick up sticks" game. This giant version kicks up the fun and is a great game for parties of all kinds. Whether played indoors or outdoors, this game is great fun for kids and adults of all ages and abilities.
How to Play :
Hold all pick up sticks vertically making sure that one end of the sticks remains within the playing area. The player removing his/her hand and let's the sticks scatter. Pick up a stick without moving any other in the pile. If you move another stick, your turn is over. The goals is to remove as many sticks as possible.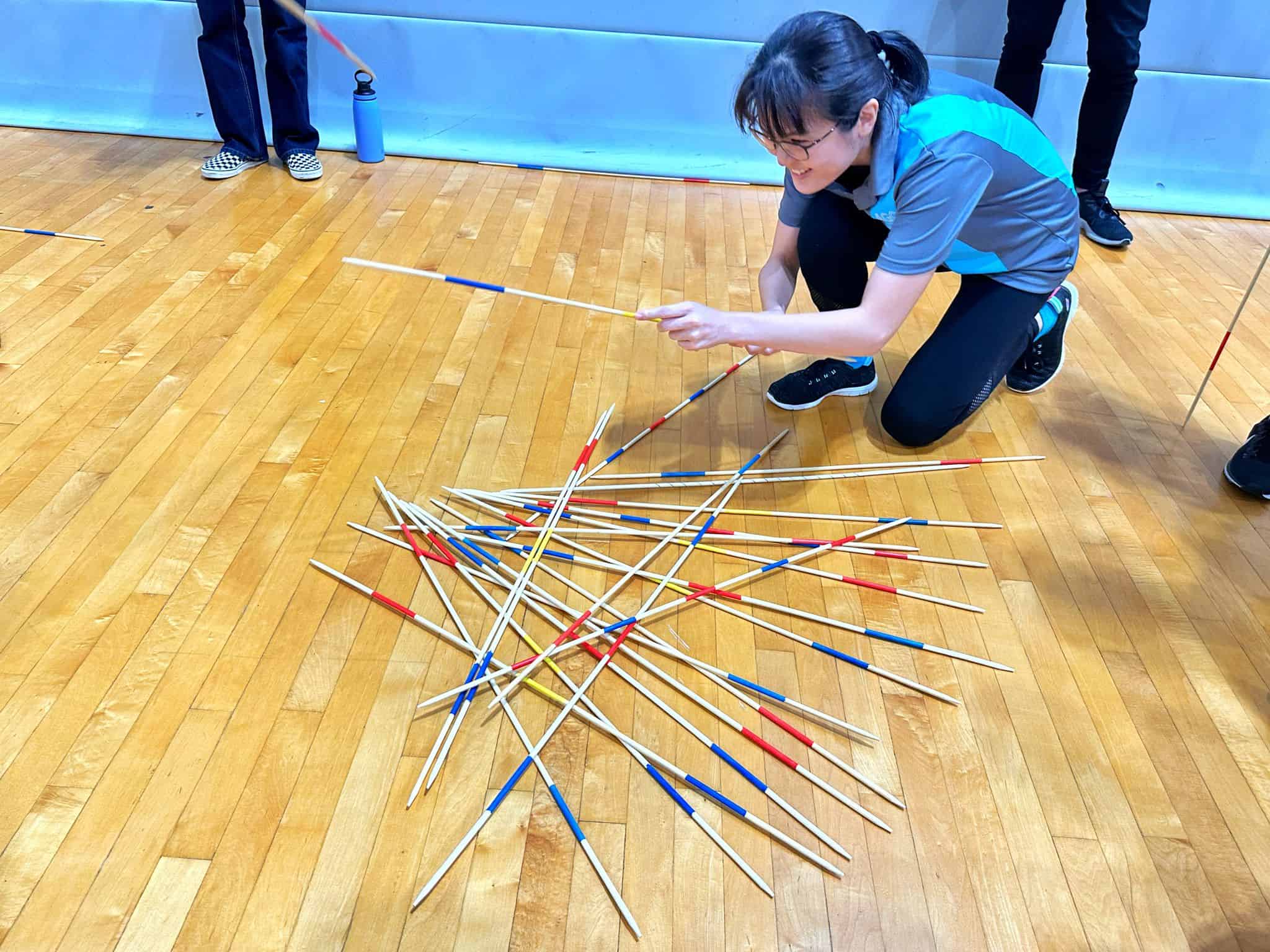 Giant connect 4
Giant Connect Four is a fantastic addition to any occasion. It is a classic strategy game that is suitable for all ages. The goal is to be the first person to line up four pieces in a row, either vertically, horizontally, or diagonally. Our games are made of strong plastic, are in excellent condition, and can be put up in minutes. We also offer our games in convenient packages to make it easier for you to obtain them. This game is ideal for indoor or outdoor gatherings, such as weddings or corporate celebrations.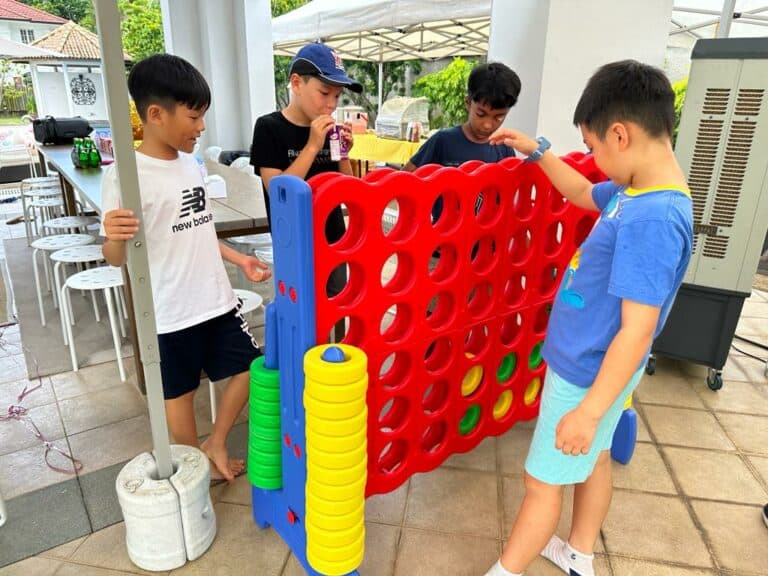 TUG A WAR ROPE
As simple as it sounds, Tug Of War, It's a rope where 2 teams pull & decide the winner after one team crosses the line in the middle. Tug Of War will test how good your strength is. Gather in a group and challenge others and see who will be the winner of  Tug Of War.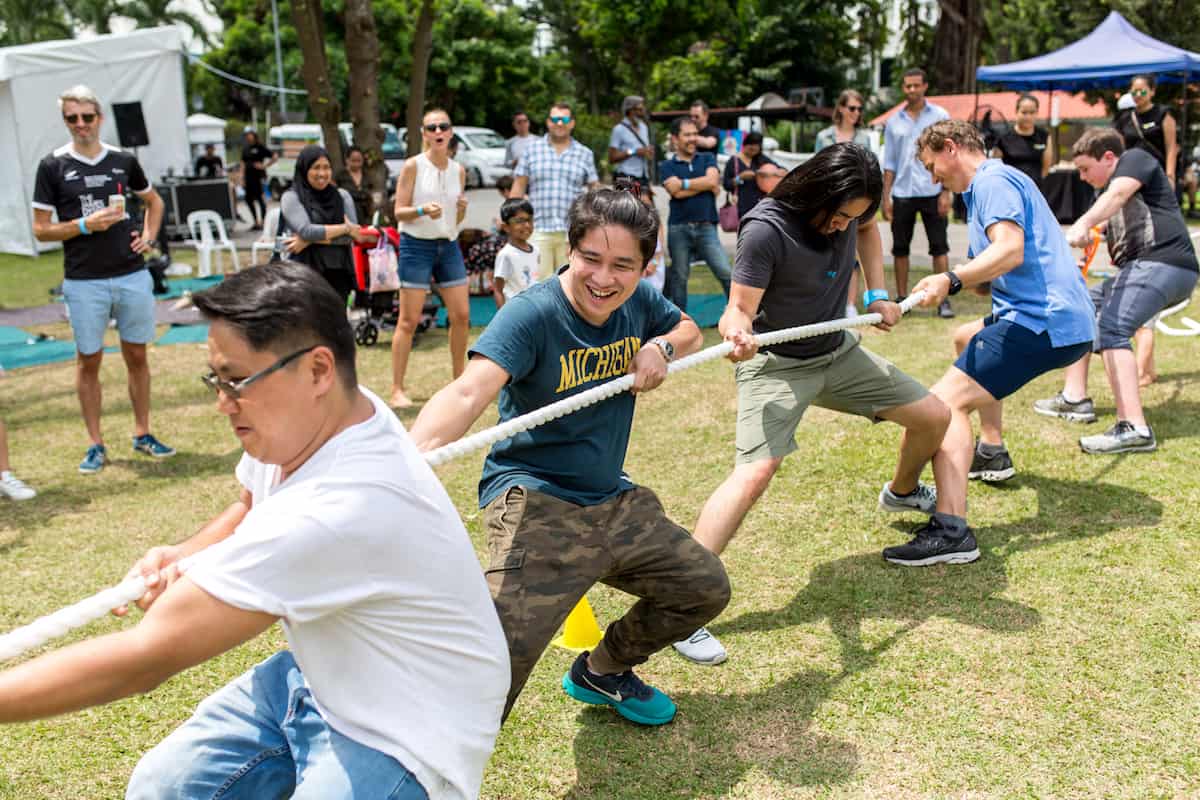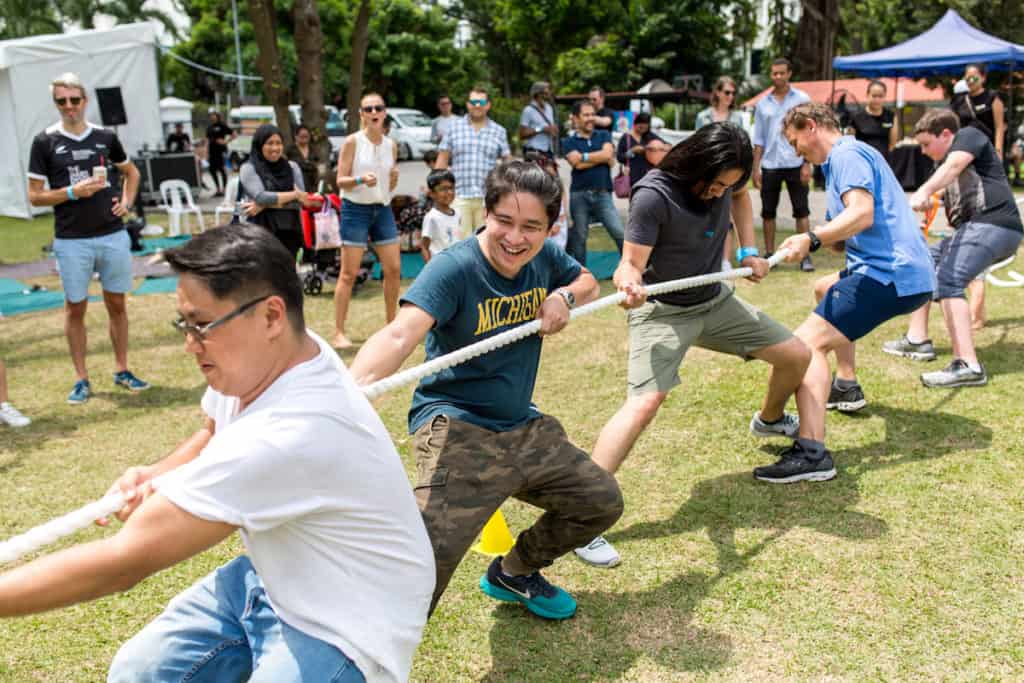 GIANT BEER PONG
Playing regular size beer pong is common and boring, Try our Human Size Beer Pong which is not common. This would be a great experience for you if you manage to get your hands on our Human Size Beer Pong.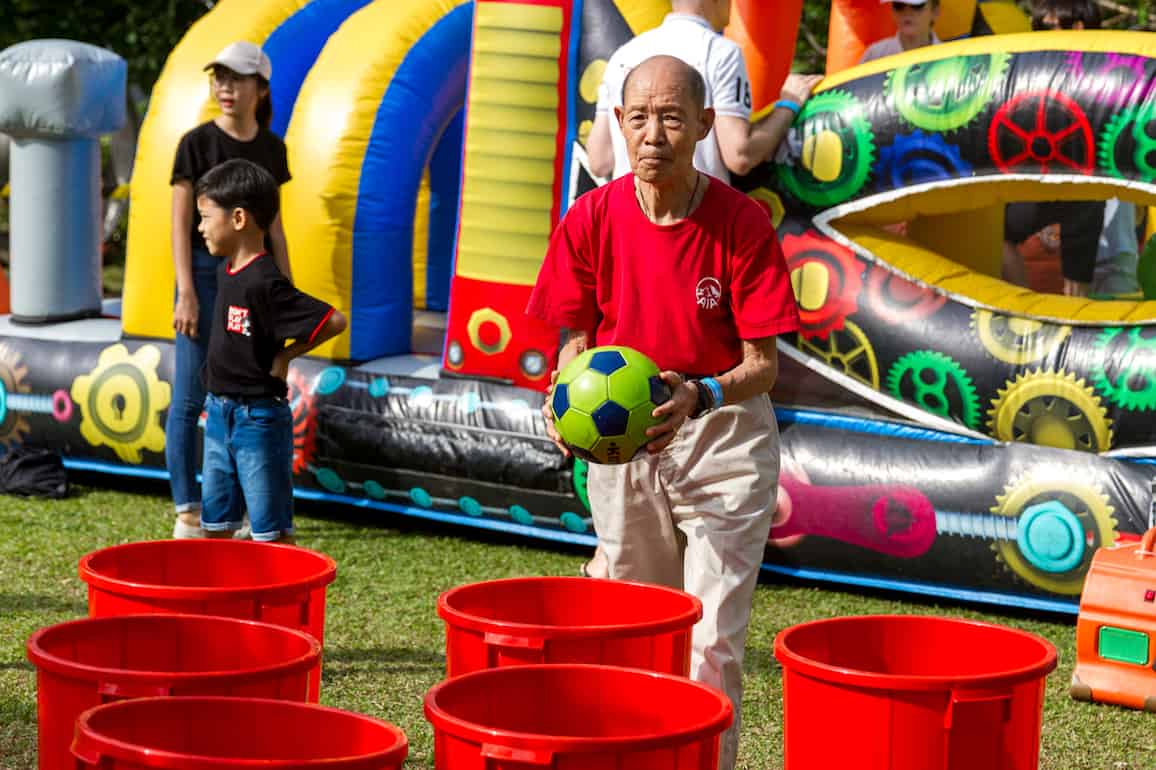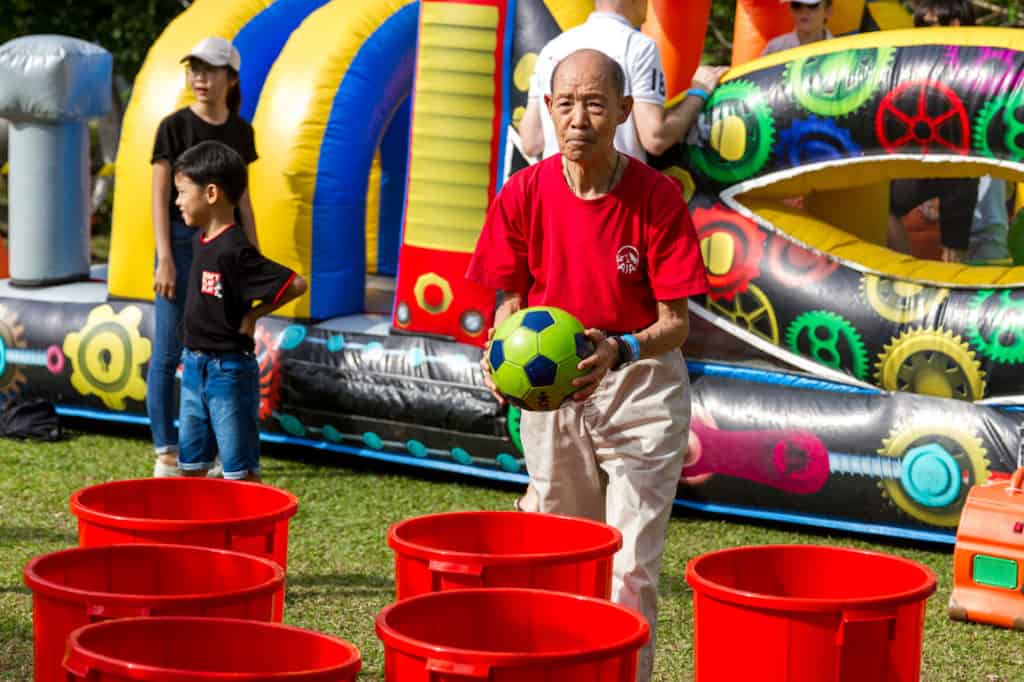 BEER PONG TABLE
You've seen this on many American parties, now you can rent a beer pong table for your own party too! This is sure to surprise and delight your guests! Rent this for hours of fun (and beer)!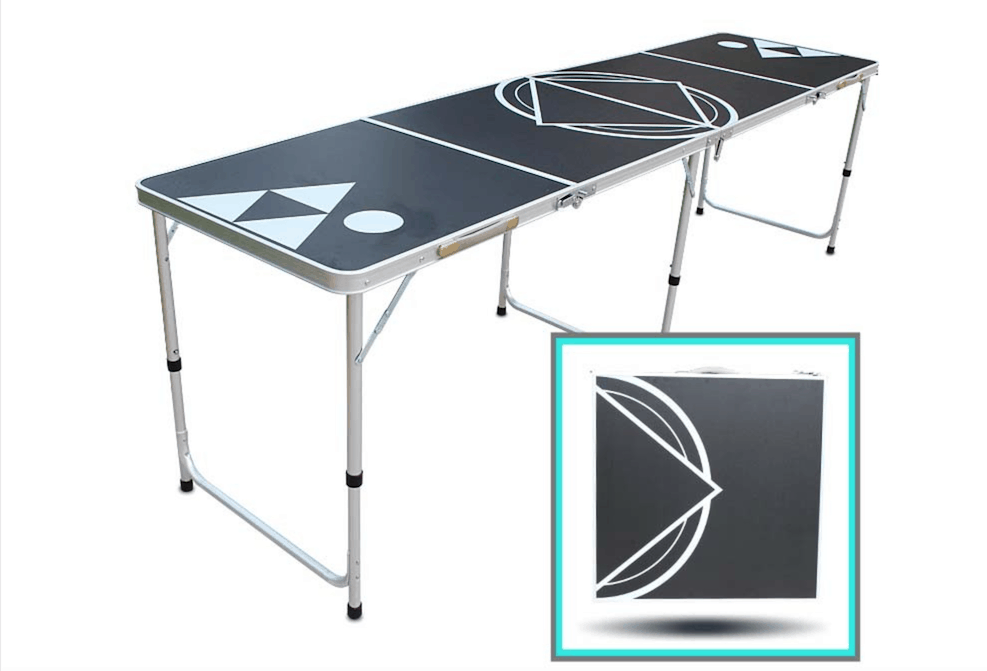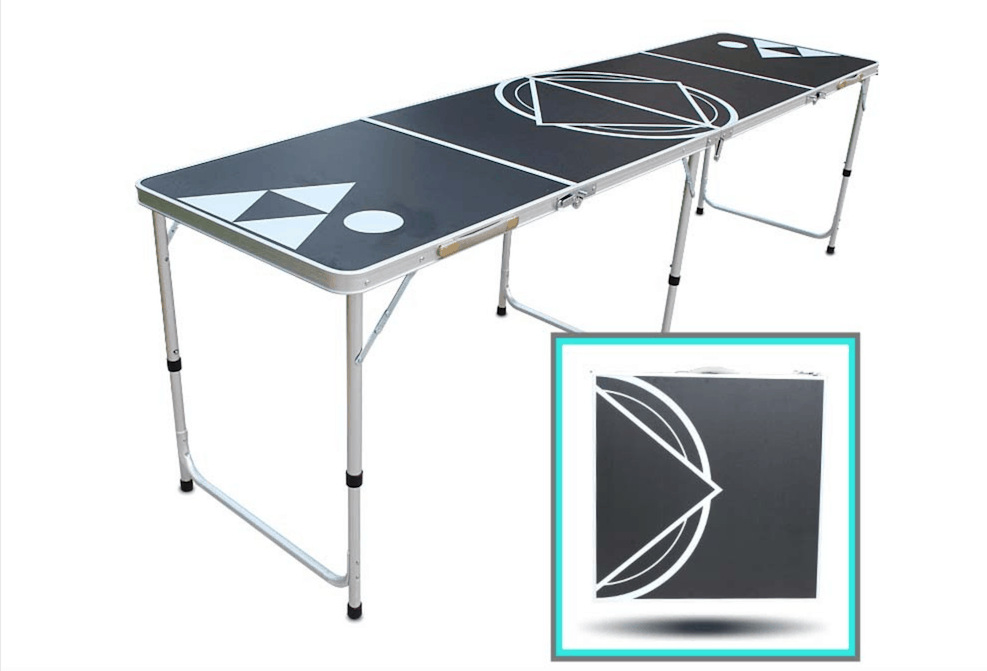 SMALL CAPSULE BALL MACHINE
We have colourful gachapon machines for your party or event's needs! These machines are versatile in how you want to use them for your party or event! Available in two sizes.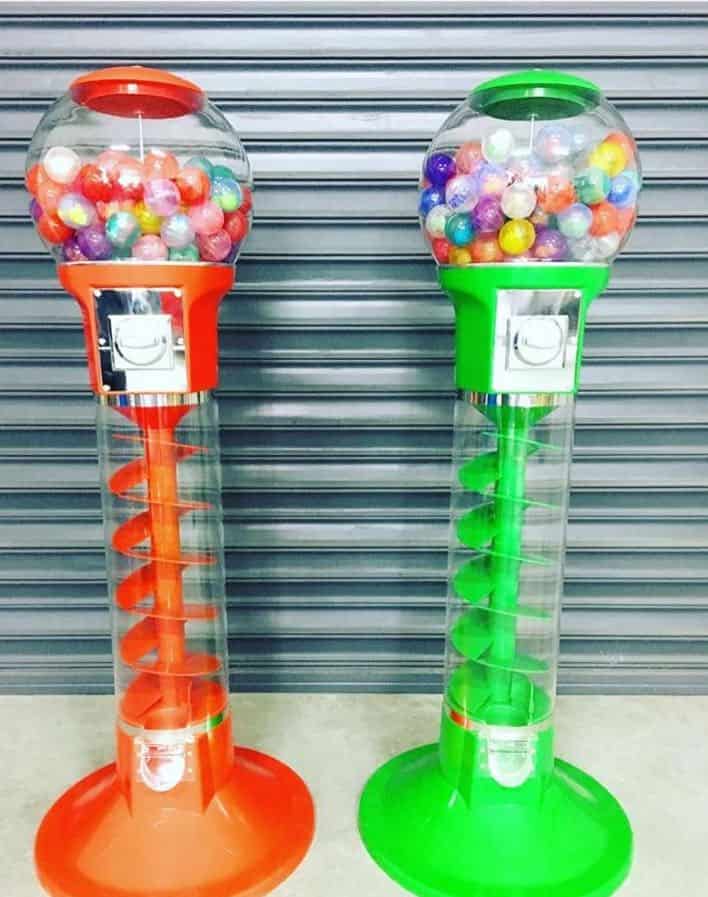 LARGE CAPSULE BALL MACHINE (100MM BALL)