Carnival World is proud to be the top arcade claw machine rental company in Singapore! We have different types of claw machines for rent. Unlike many, you can customise your company logo or event branding on our claw machines as well!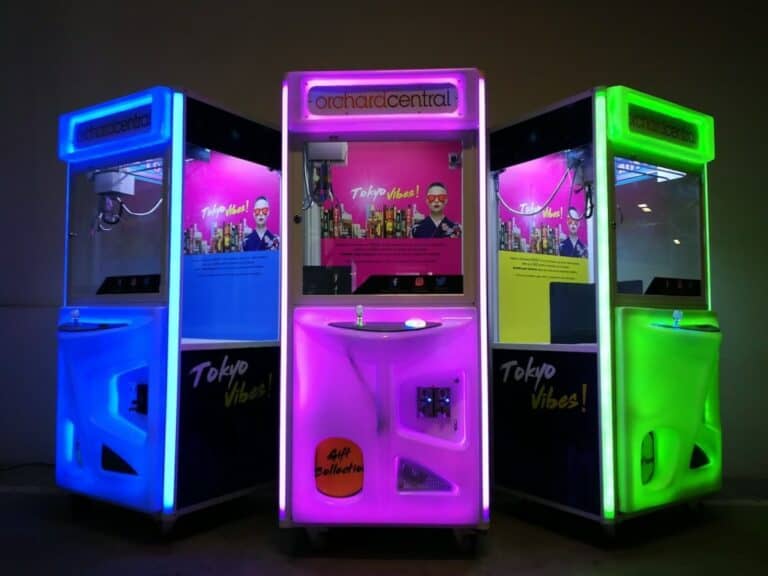 Claw Machine: The crowd pulling game of Chance that  people cant stop coming back for.
The Toy Catcher is the perfect choice for branding events, product roadshows, corporate event carnival events, weddings, schools and more!
Our Led Claw Machine are widely customizable with decals according to your design and specifications. Examples: company logo, branding promotions, plush toys, capsule balls etc.
For Branding Customisation, it is as simple as just send us your design and voila! Once it is done the final step will be done by our experienced decal applicator, giving it the most precision-fitted look possible.
Carnival World's Led Claw Machine contains many metal plated quality parts instead of plastic as we place an emphasis on product reliability. They are also properly maintained with prompt technical support available.
Carnival World is highly trusted by non-profit organisations, universities, luxury brands and Fortune 500 companies. With over 3000 events under our belt, we consistently exceed client expectations by producing delightful memories.
Please contact us for price and measurements of the machine. Our Prices are Nett and includes both set up and delivery.
Our friendly event planners will reply within the day, many times almost immediately! Alternatively you may also call us at 66126450 or Whatsapp us here! 
---
Claw Machine Rental For Events
Looking for claw machine to entertain your guest at your event? We offer cheapest claw machine rental for events in Singapore! Our claw machine also comes with large capsule balls where you can place your prizes in it as well!
$600/1st day rental (per claw machine)
$150/subsequent day rental (per machine)
PROMOTION
$160/day (7 days rental – per machine)
FREE 100x Large Capsule Balls (rental)

FREE delivery, set up and collection

NO hidden charge/cost

Additional Branding on Claw Machine from $99!

Additional claw machine rental at only $400! (Same delivery location)
---
Customised Claw Machine Rental
Carnival World offers customised claw machine rental for roadshow events! Below are some of the claw machine customisation we have done for various companies in Singapore. Our customisation service starts from $99/- only!
Customised Arcade glass Claw Machine Rental for aerospike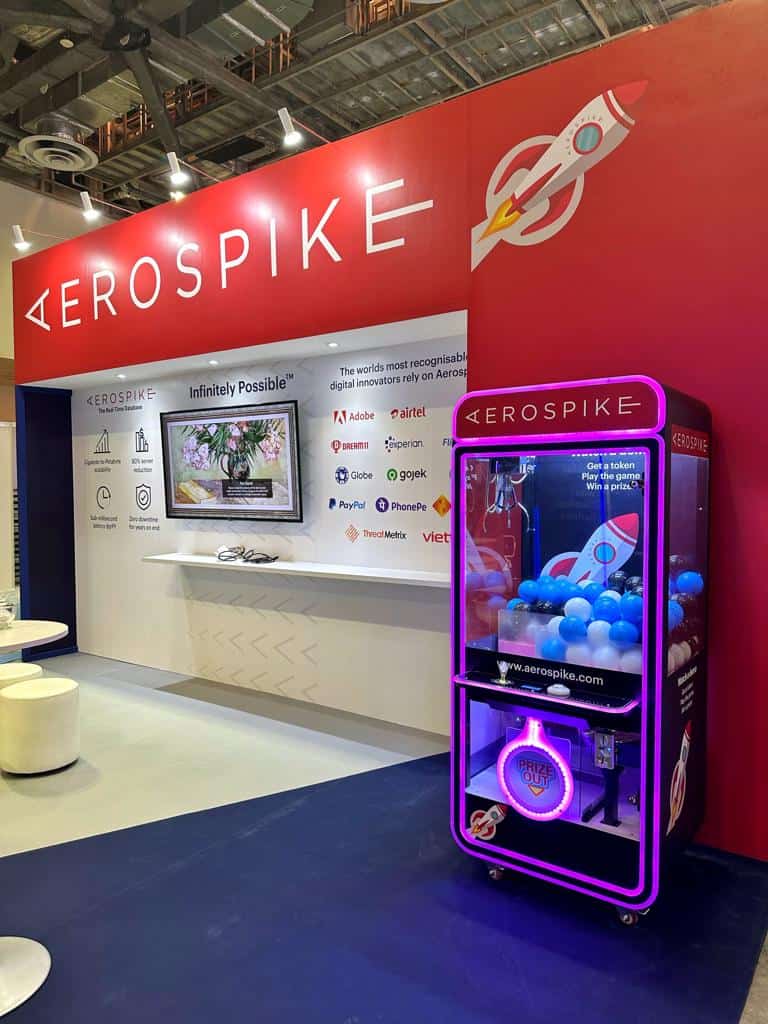 Customised Arcade Claw Machine Rental for Singtel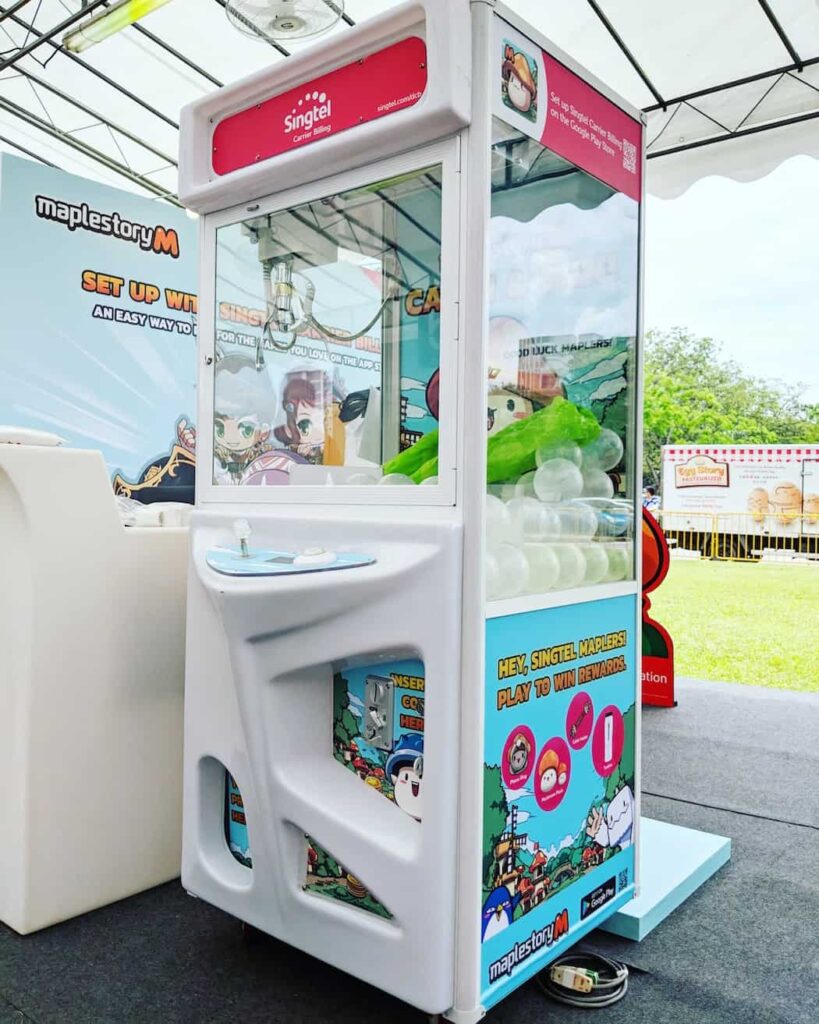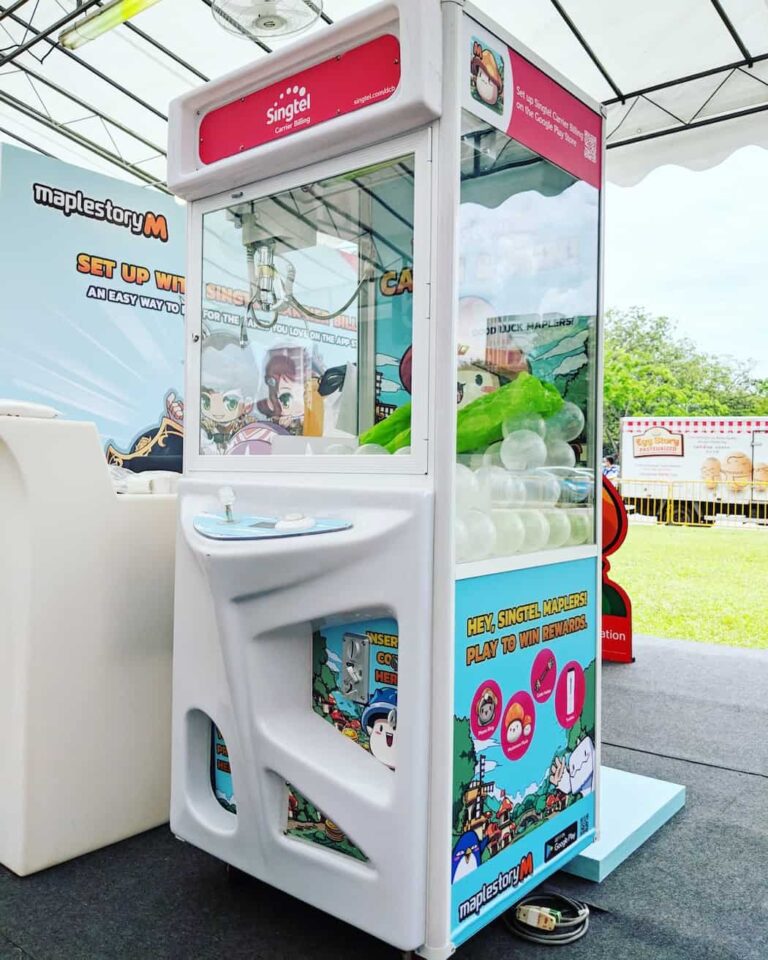 Customised Arcade Claw Machine Rental for Alibaba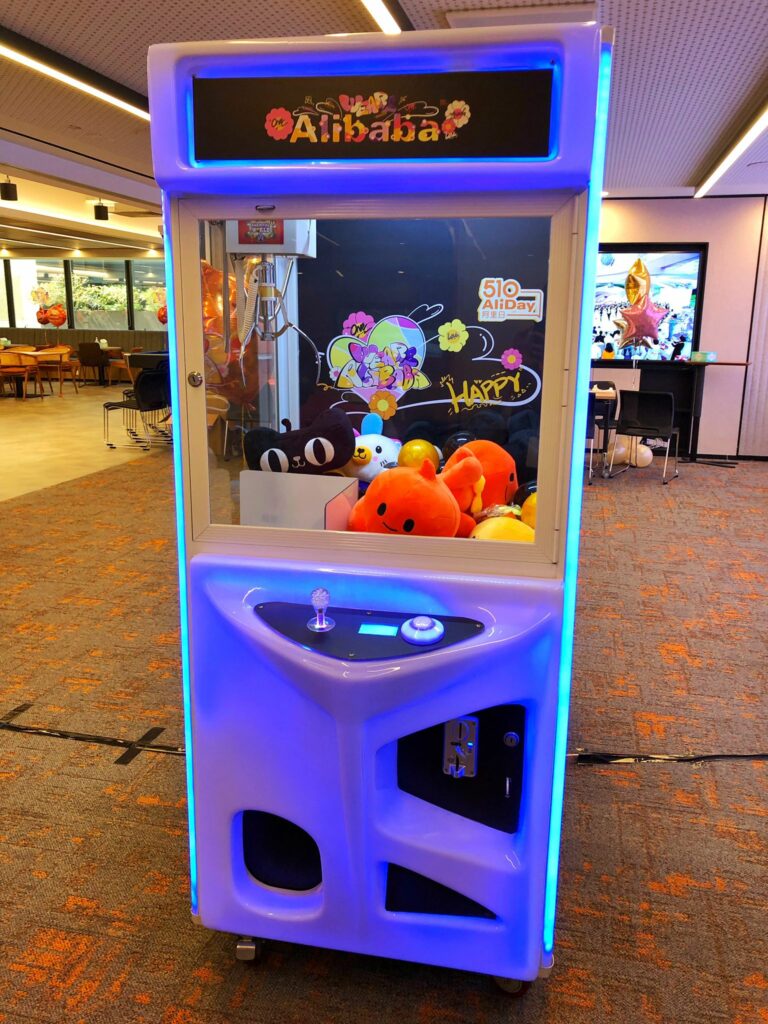 Customised Arcade Claw Machine Rental for Google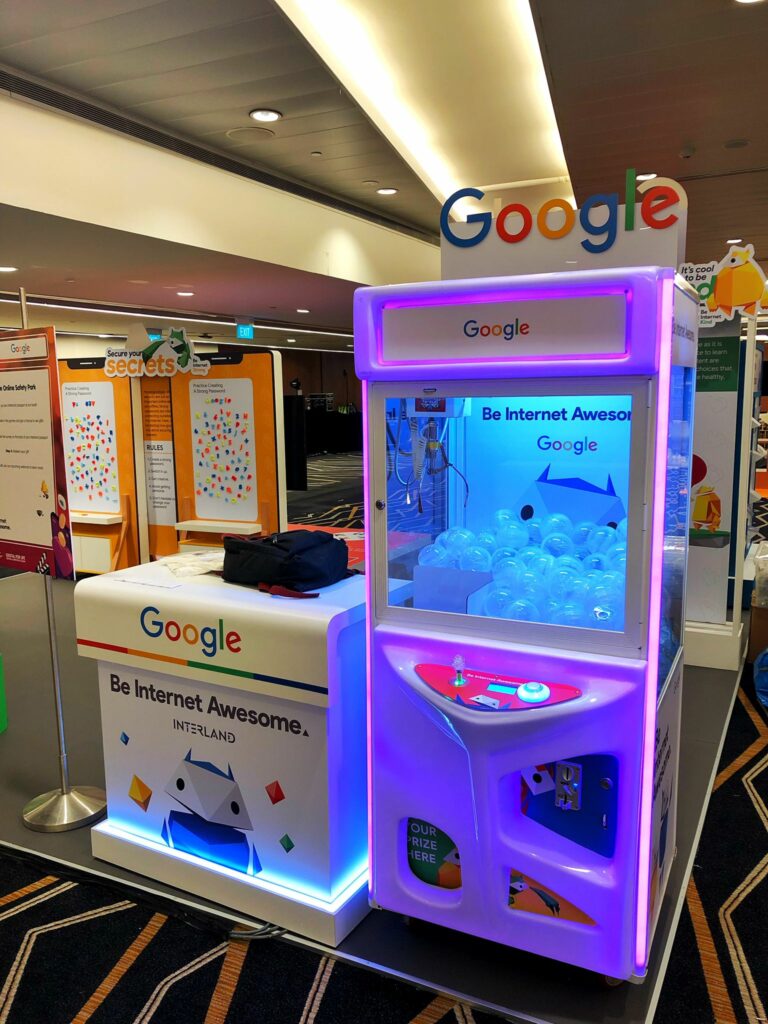 Customised Arcade Claw Machine Rental for Orchard CentralCustomised Arcade Claw Machine Rental for UOBCustomised Arcade Claw Machine Rental for BMWCustomised Arcade Claw Machine Rental for Maple StoryCustomised Arcade Claw Machine Rental for Sanofi
Customised Arcade Claw Machine Rental for Yotel
Customised Arcade Claw Machine Rental for Hewlett Packard
Customised Arcade Claw Machine Rental for Swarovski
---
Claw Machine Rental For Retails
Looking for claw machine to place at your retail outlet? Or want to start a claw machine business? Contact us now and let us know if which are the following concepts you prefer to work with:
Long Term Rental
Rent to Own
Collaboration (Profit Sharing)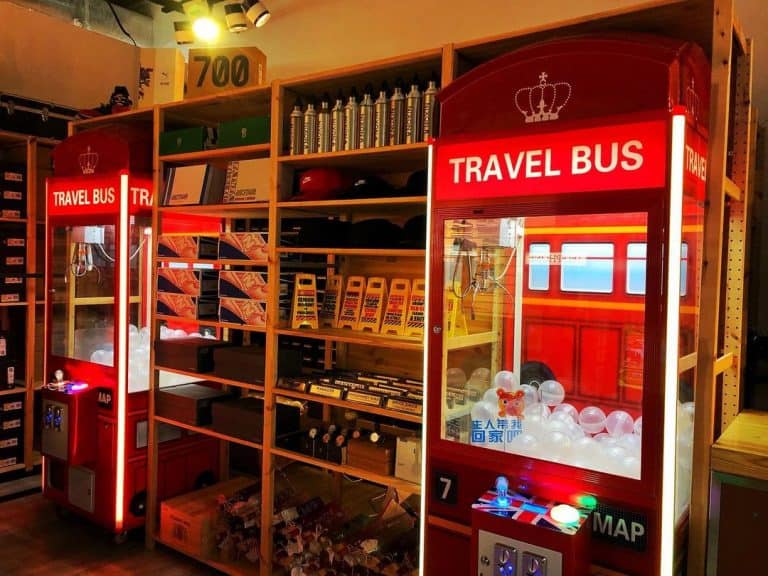 ---
Past Events
---
Our Clients
---
What do you think is the appeal of the claw machine to players?
Appeal of the claw machine to is that beside looking attractive, it is guaranteed to get eyeballs from the client point of view yet not taking up a lot of space coupled with the ability to be unmanned.
As a result, customers range is very wide from example: Banks,  Insurance Companies, MNCs, Mall Activities, Luxury brands.
What kind of prizes are usually in claw machines?
A variety of them, it could be 10cm transparent capsule balls that has a message determining how much discount shoppers can get.
I can recall an event we did from UOB Bank whereby they used replica bank notes in capsule balls! Common options are usually plush toys, product samples, wedding gifts.
How easy/difficult is it to win a prize in a claw machine?
It depend on the the customer requirement. For Brand Activations, roadshows etc, it can be configured to let customers win most of the time for a change and generate buzz/crowd for your event.
Check us this feature by Vice Media, where Carnival World talks about how it works!
Are there different types of claw machines? How are they different, and are some easier to play than others?
They are different type of claw machines though they all have the same concept whereby the claw only catch tightly part of the time and not all the time. Thus there are some element of skill and luck involved.
Any tips for winning at the claw machine?
Observe the person in front of you to see how tight/loose the claw is. Position your 'target' as close to the chute as possible without obstructing the claw.
Personal favourite is by swinging the claw from left to right to build up momentum before lowering the claw. This will create a pendulum effect whereby the toys will be flicked towards the chute with the momentum you create.
Is your price all inclusive?
Prices are nett without unexpected hidden charges. If you receive a better quote, send it to us we will do our best to match it without compromising the quality of service/product.
Should you require soft toys/Capsule balls we do provide them too!
Expect a speedy reply from us once you fill up this form!
Office: +65 6612 6450
(Monday – Friday | 10am – 6pm)
For general enquiry or bookings, please contact:
Louise Ng – Carnival Lady
Mobile: +65 9181 8242
Email: hello@carnivalworld.sg
© CarnivalWorld.sg 2020
Carnival World SG Pte. Ltd
Biz reg. no. 201725634R
Address: 10 Admiralty Street #05-40,
North Link Building, Singapore 757695
We are registered on Vendors@Gov & GeBiz, as well as BizSAFE 3 certified⭐
Accompanied with various payment methods, we are now on PayNow!
*Processing fees applies for credit card payment.
Like us on Facebook!
Facebook Page – www.Facebook.com/carnivalworldsg
Follow us on Instagram!
Feel free to call or email me for any enquiries. Thank you.
PARTNERS