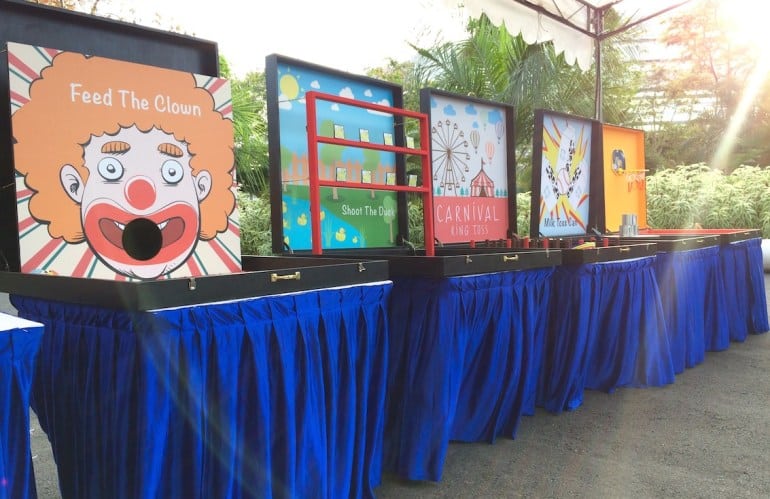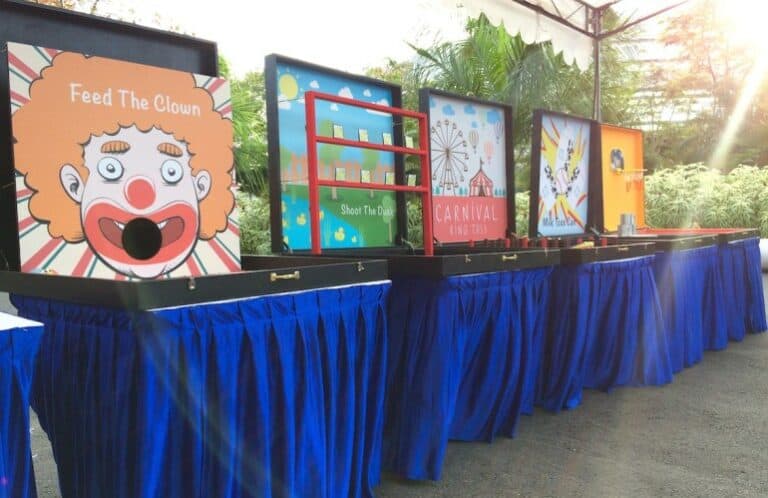 Carnival World provides over 20 different table box game stalls rental in Singapore! If you are looking for cheap carnival game stalls for rent, your search ends here! Unlike many, our professional table box game stalls are bigger in size (0.93m by 0.93m), that is much more visually appealing at every event in Singapore.
Table Box Carnival Game Stalls
Colourful, attractive and accessible to all, our table box game stalls are always popular with our clients! Choose from our selection of table box game stalls and station them at your party or event!
Customisation of these game stalls is also available, simply let us know your requirements!
Feed The Clown
Feed The Pig
Feed The Bear
Carnival Ring Toss
Finish The Race
Milk Cans Toss
Match The Color
Shoot The Duck
Shoot The Target
Shoot The Alien
Basketball
Dart
Archery
Aeroplane Throw
Balloon Dart
Baseball
Coin Toss
Egg Nest Toss
Fetch
Tic Tac Toe
Festival Table Box Carnival Game Stalls
CHINESE NEW YEAR THEME CARNIVAL GAME STALLS RENTAL
CHRISTMAS THEME CARNIVAL GAME STALLS RENTAL
Carnival Game Prizes
Carnival Games Gallery
We are able to provide a package discount for long hours or no. of items / days hired for the game stalls. We have new game stalls coming up as well, contact us to find out the other carnival game booths we can provide for your event today!