Carnival World offer Gashapon Machine Rental in Singapore for lucky draw activity or promotional event! Gashapon machines, also known as Capsule Ball Dispenser Machines, are vending machines that dispense capsule toys. They first appeared in Japan in 1965! "Gacha" refers to the hand-cranking movement of a toy vending machine, while "pon" refers to the toy capsule landing in the collection tray.
Gashapon machines can now be found not only in Japan, but also in Singapore! Gashapon machine adds a unique mood to any marketing campaign, whether it's for a roadshow event, brand activation, or marketing promotion. Please contact us to reserve a Gashapon Machine for your next event.
small GASHAPON MACHINE RENTAL
When dispensing, watch the 50mm capsule ball glide down the spiral slide! Suitable for Singapore branding and retro events!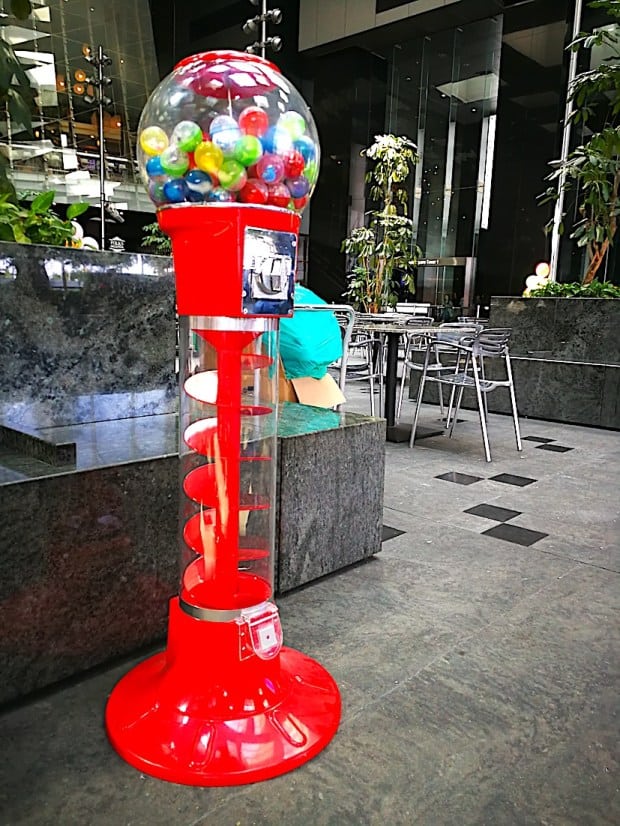 ---
large GASHAPON MACHINE RENTAL
Due to its size, huge area of clear acrylic surface for modification, and ability to dispense giant 100mm capsule balls, our large gashapon machine rental is the most popular gashapon machine hired! Fill the capsule balls with a small gift or vouchers for your customer or guest to enjoy!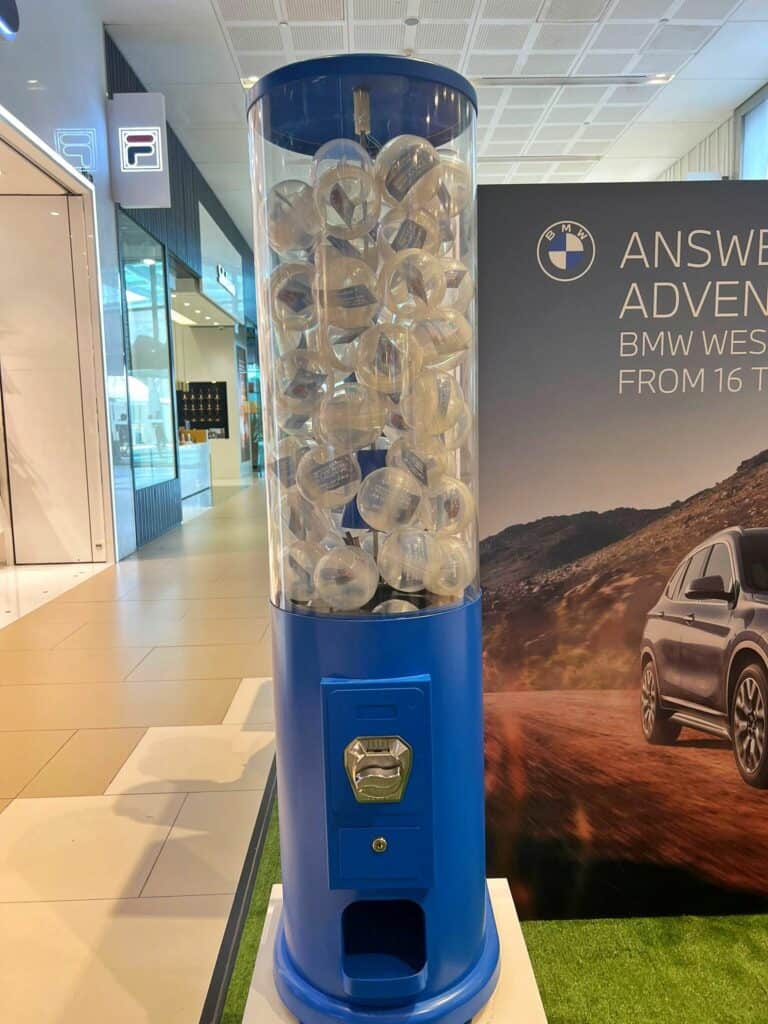 ---
led bubble tea GASHAPON MACHINE RENTAL
Our bubble tea gashapon machine comes with rotating led lights to make it even more attractive and eyecatching. Lastly it can hold up to 120 Large Capsule Balls and is customizable e.g. logo customization. Contact us to enquire deeper today!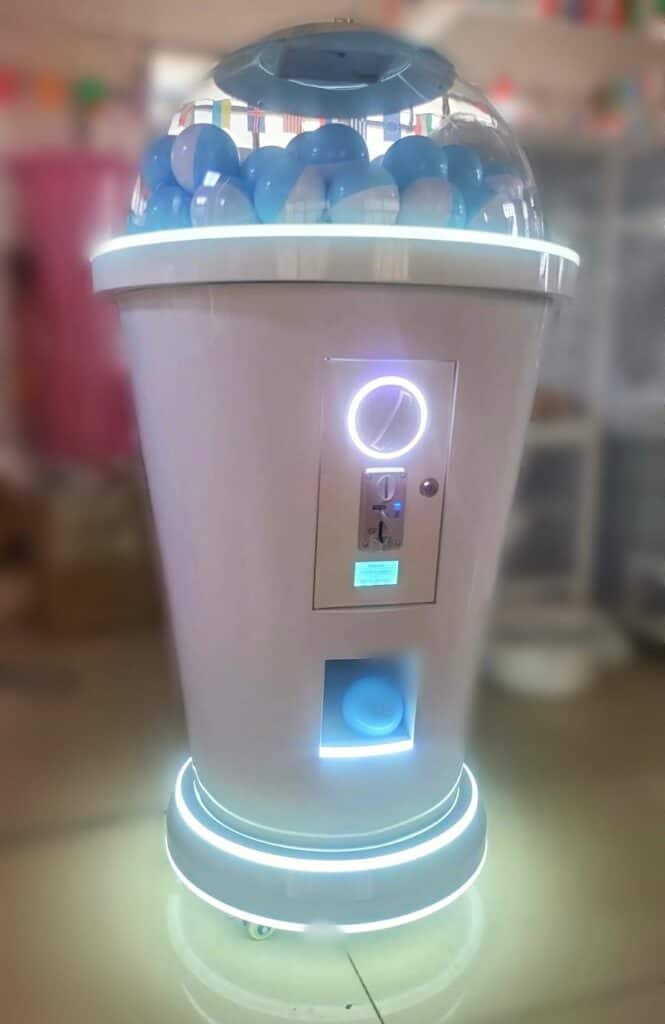 ---
led giant GASHAPON MACHINE RENTAL
Our new LED giant gashapon machine rental is ideal for roadshows when you want to draw your target audience's attention to your booth! This machine also dispenses huge 100mm capsule balls and has a large area for logo customization.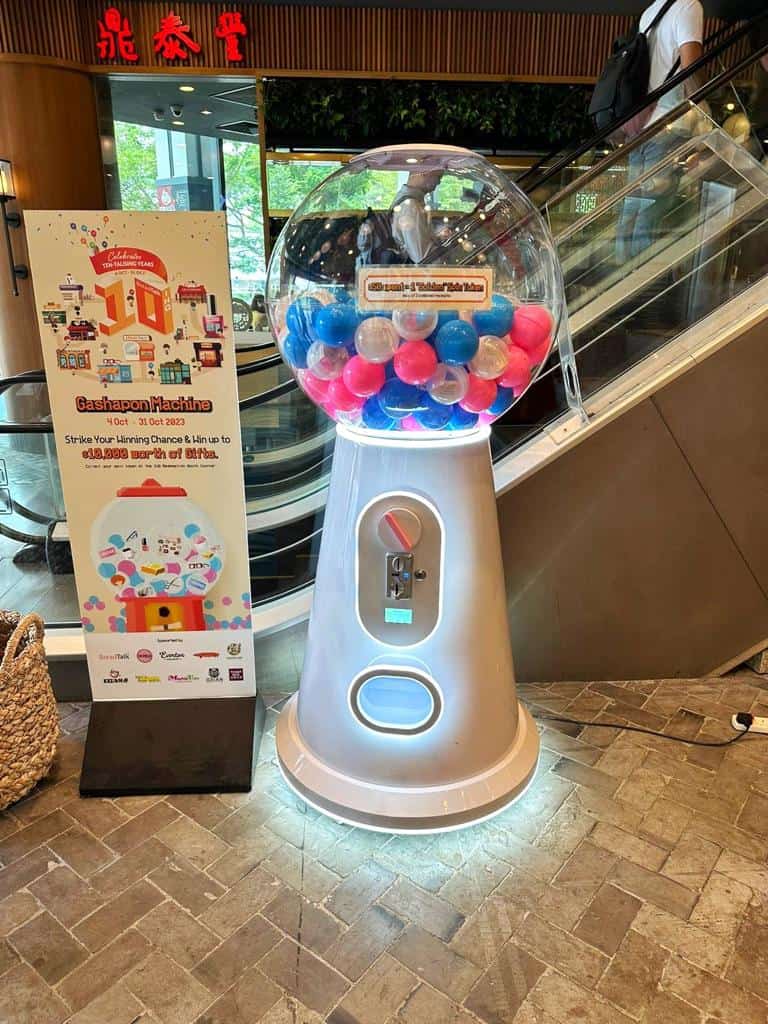 Looking for other arcade machine machines rental or carnival games rental for your upcoming party or events? Contact our friendly sales assistant now!