Carnival World customised toy catcher machine rental has been one of our most popular arcade machine rented for roadshow events! The reason being that it has never failed to attract passerby to have a look at the toy catcher machine. Even watching someone else who is playing can be enjoyable as well! Below are some of the recent toy catcher we have customised for our client's event in Singapore:
Customised Toy Catcher for UOB!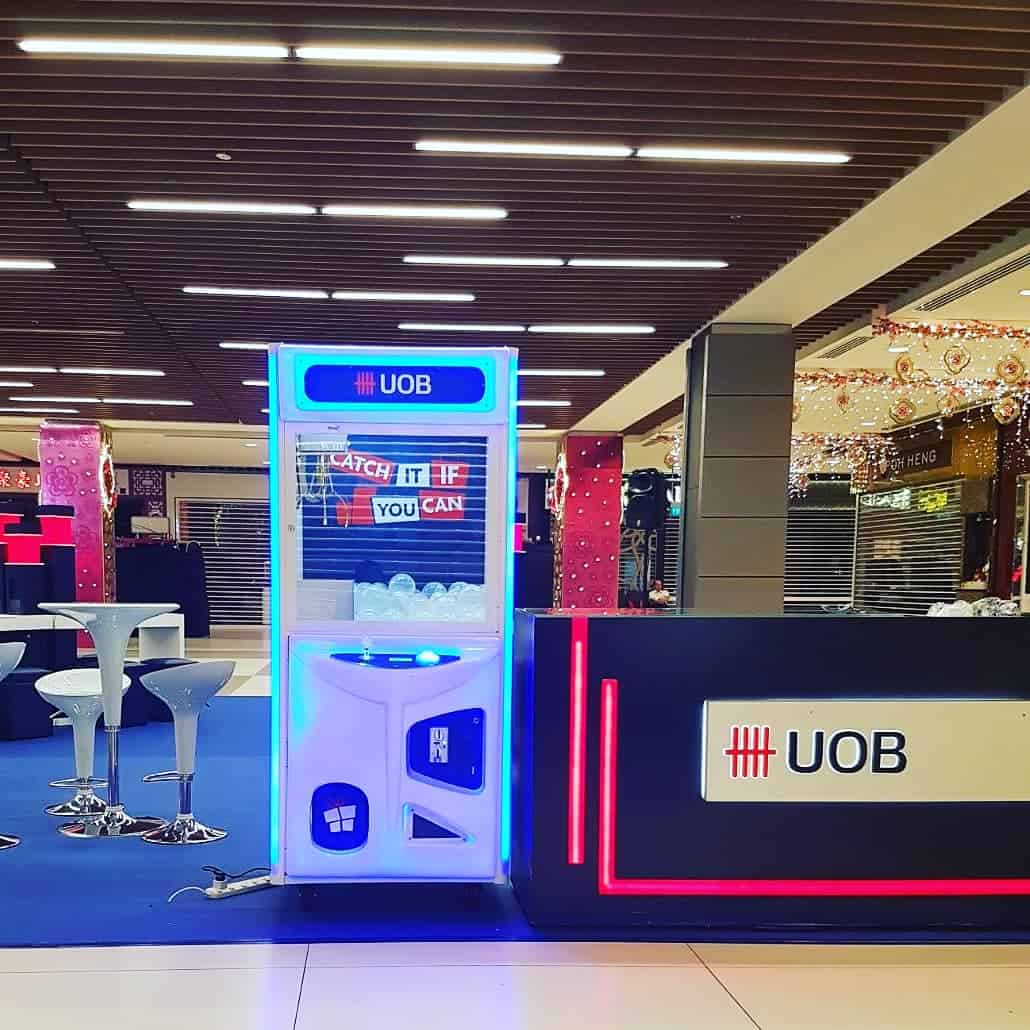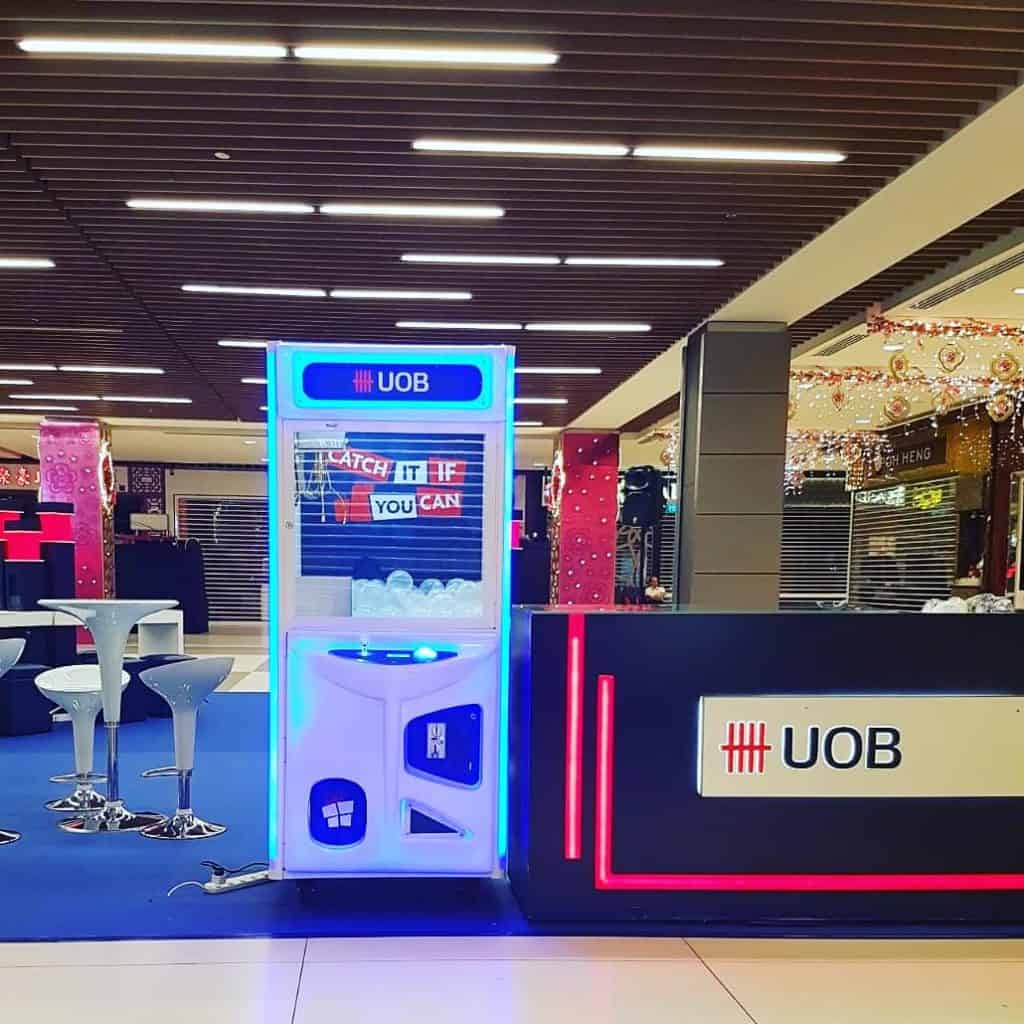 Customised Toy Catcher for UBER!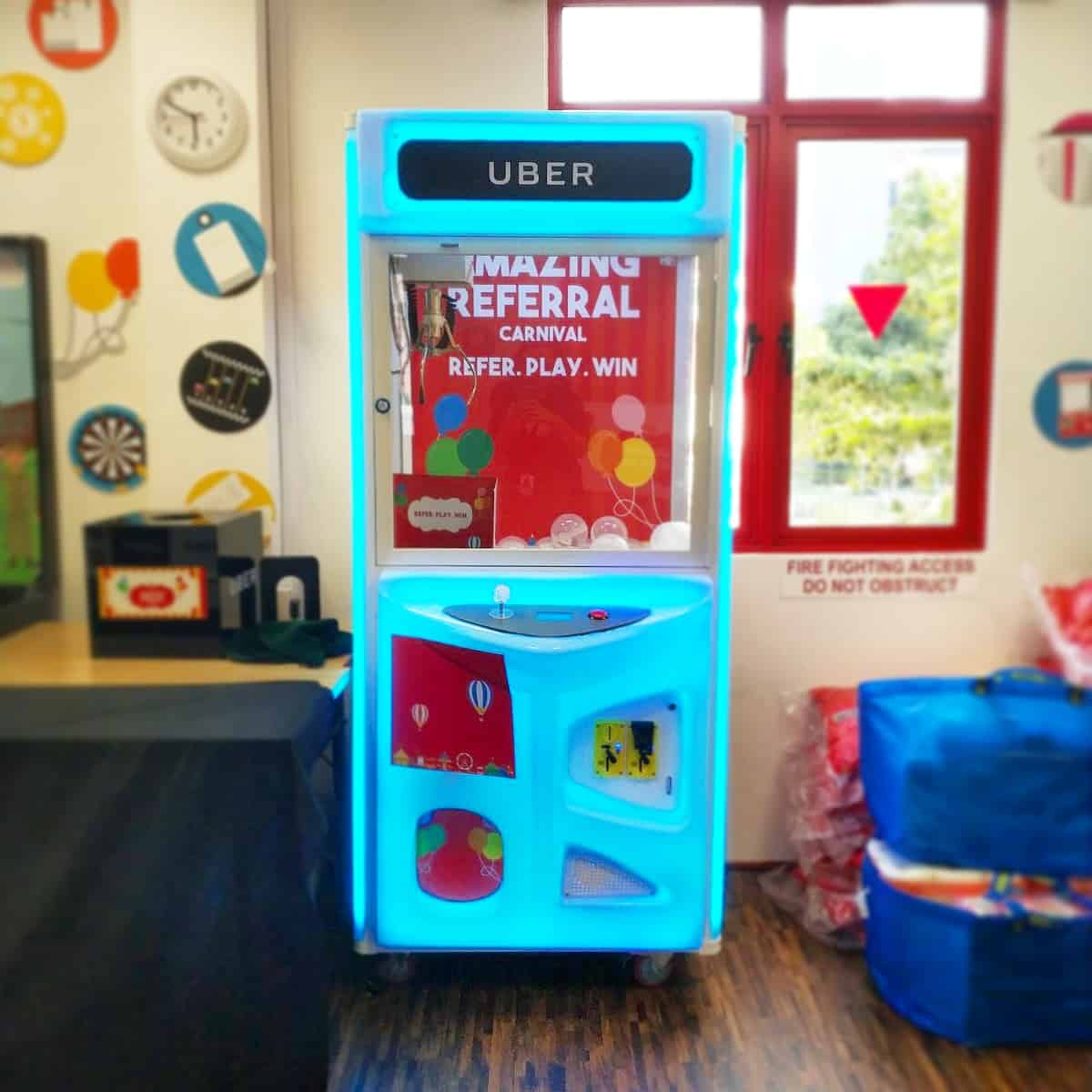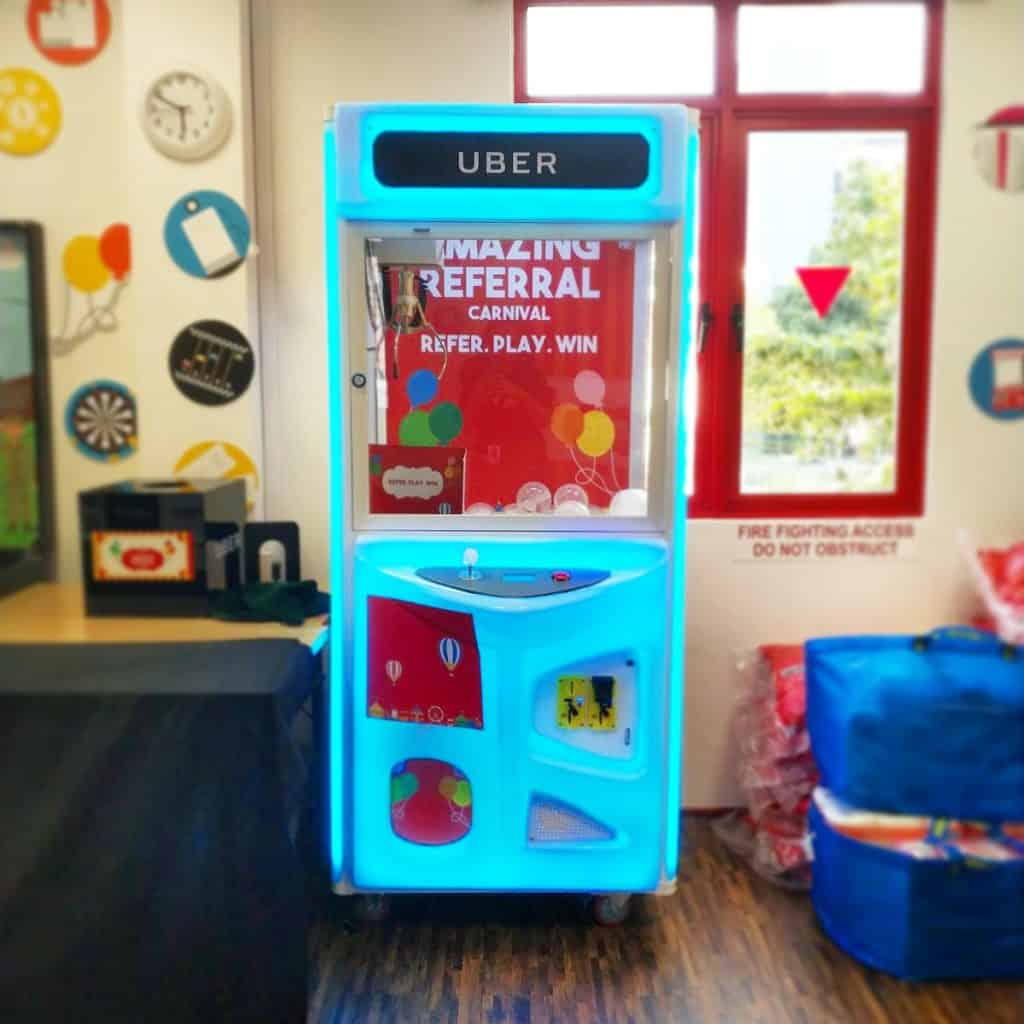 Customised Toy Catcher for TOYOTA!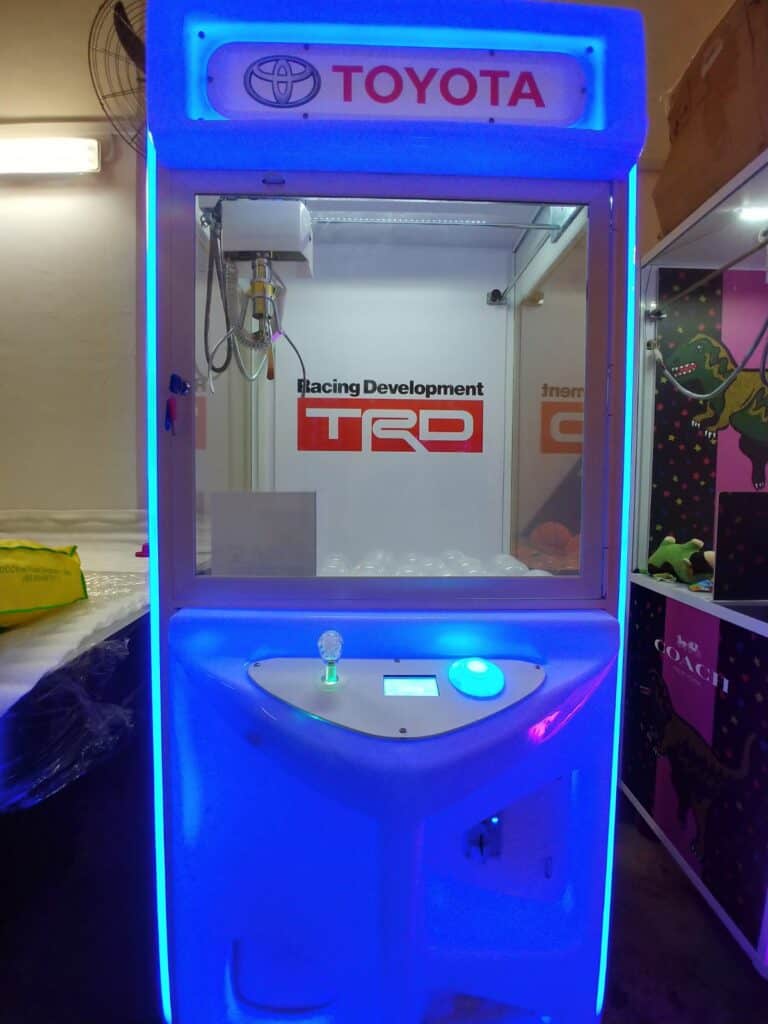 Unlike many, we are experienced in working with these toy catcher machine. Contact our sales team for more information about how we can help customised your branding on our toy catcher machine today!
If you are looking for other arcade machines rental, click here.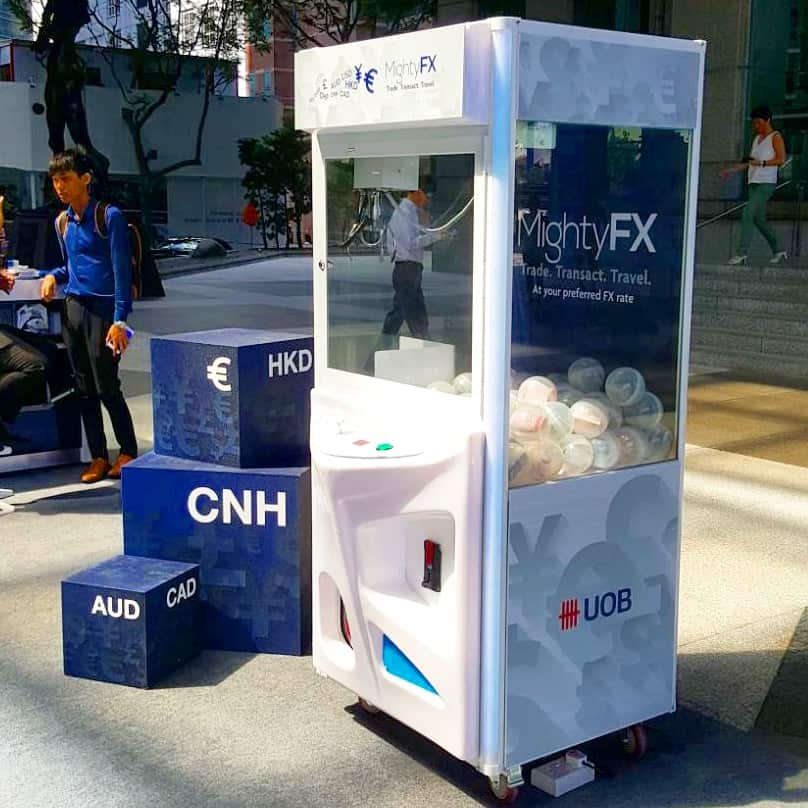 To book, simply click on the book now button below: