The Dragon Playground, one of the last few heritage playgrounds in Singapore (1 located in Ang Mo Kio and the other in Toa Payoh) is a classic remembrance for those who born in the late 1970s and 1980s where it serves as a simple escape to happiness as they climb up the dragon's spine and slide down the terrazzo slides. And Carnival World is here to join in the retro fun by having the third dragon-shaped playground but the very first in Singapore to have an inflatable version!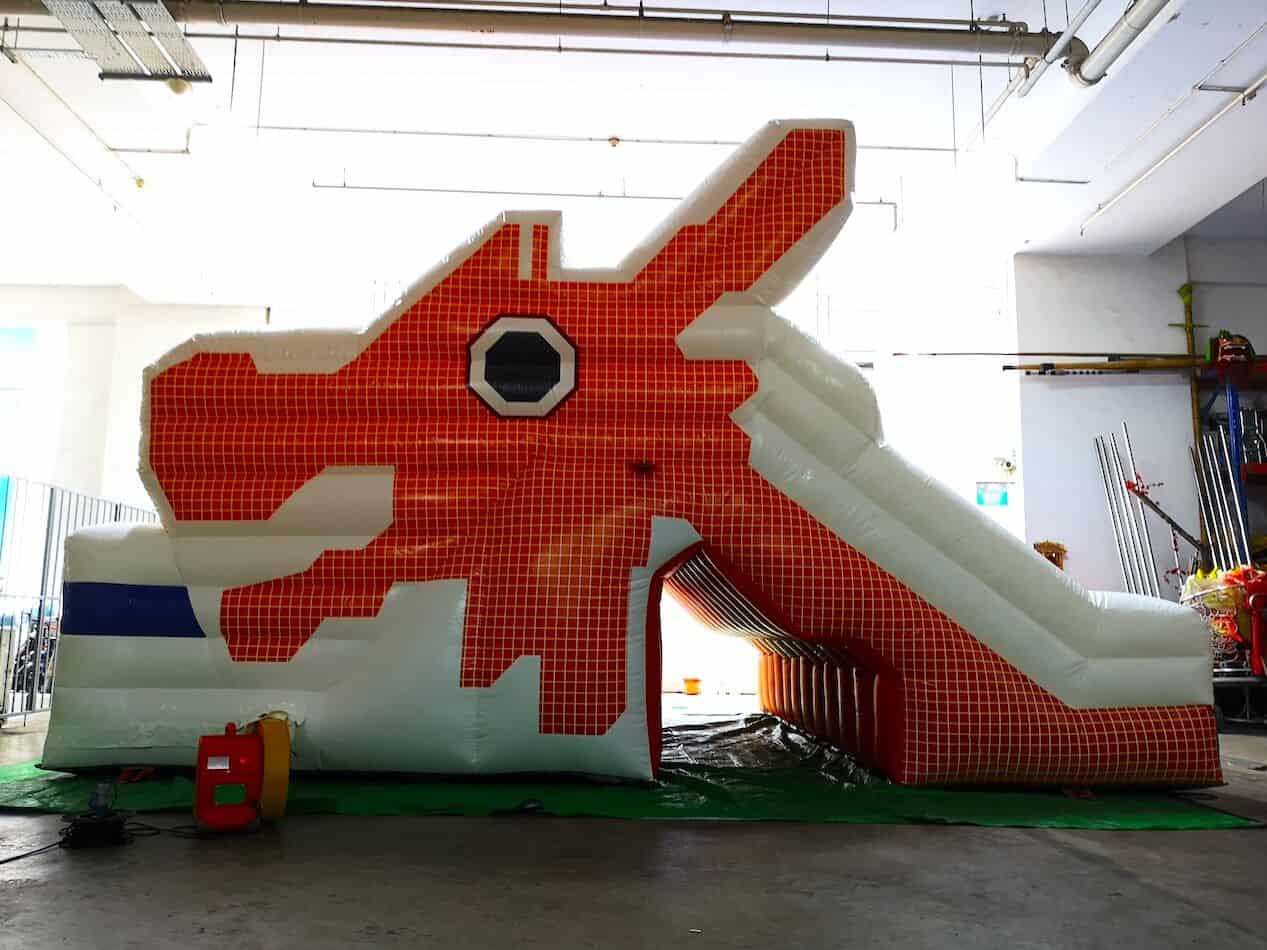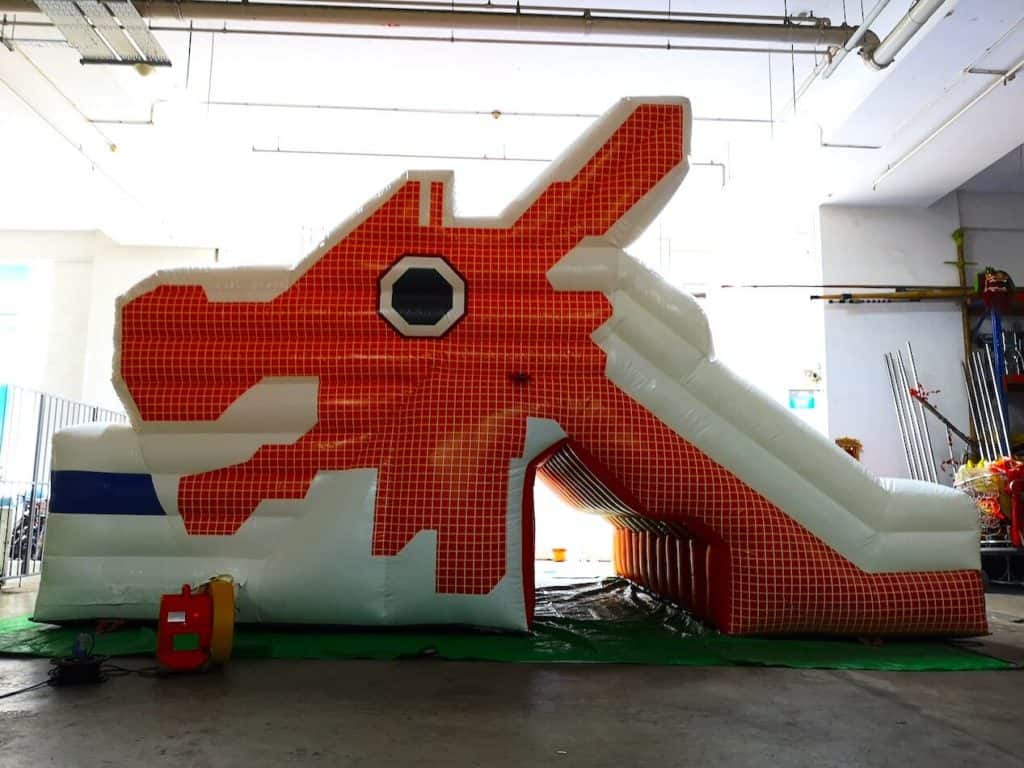 Dimension: 7m x 6m x 4m
On our version of the Dragon Playground, reminisce along with your kids as they can find themselves climbing up its vibrant blue slope instead and beat past the blue and white checkered life-sized "stool" obstacles which you might find familiar? The design is inspired by our old crescent-curved marble seating area under the HDB void decks where the residents like to lepak and spend bonding time with their neighbors, play chess in the afternoons etc.
Check out the video below for a sneak peek!
With the Singapore Bicentennial and National Day coming up soon, this childhood icon is perfect for celebrations! Guaranteed to find it nowhere else in Singapore, be the very first to have it at your event to own bragging rights!