Four full days of a long weekend thanks to Singapore's 54th birthday and on 9th of August itself, Carnival World had tons of fun bonding over traditional games with the East-side residents!
Millennials and the Gen Z may or may not be very familiar with these kampung games that the older generation used to play with when they were young, when in their hands were usually mobile phones and game consoles. So it definitely acts as a linking bridge between the different generations to have fun together, also providing a sense of nostalgia for our pioneers.
Over at SAFRA Tampines that day, residents were spoiled for many choices as they go around each and every stations to conquer Hopscotch, Zero Point, Five Stones, Coconut Bowling, Bottle Ring Toss, Pick up Sticks, Country Flag Eraser Game and also among them the crowd's favorite – Congkak!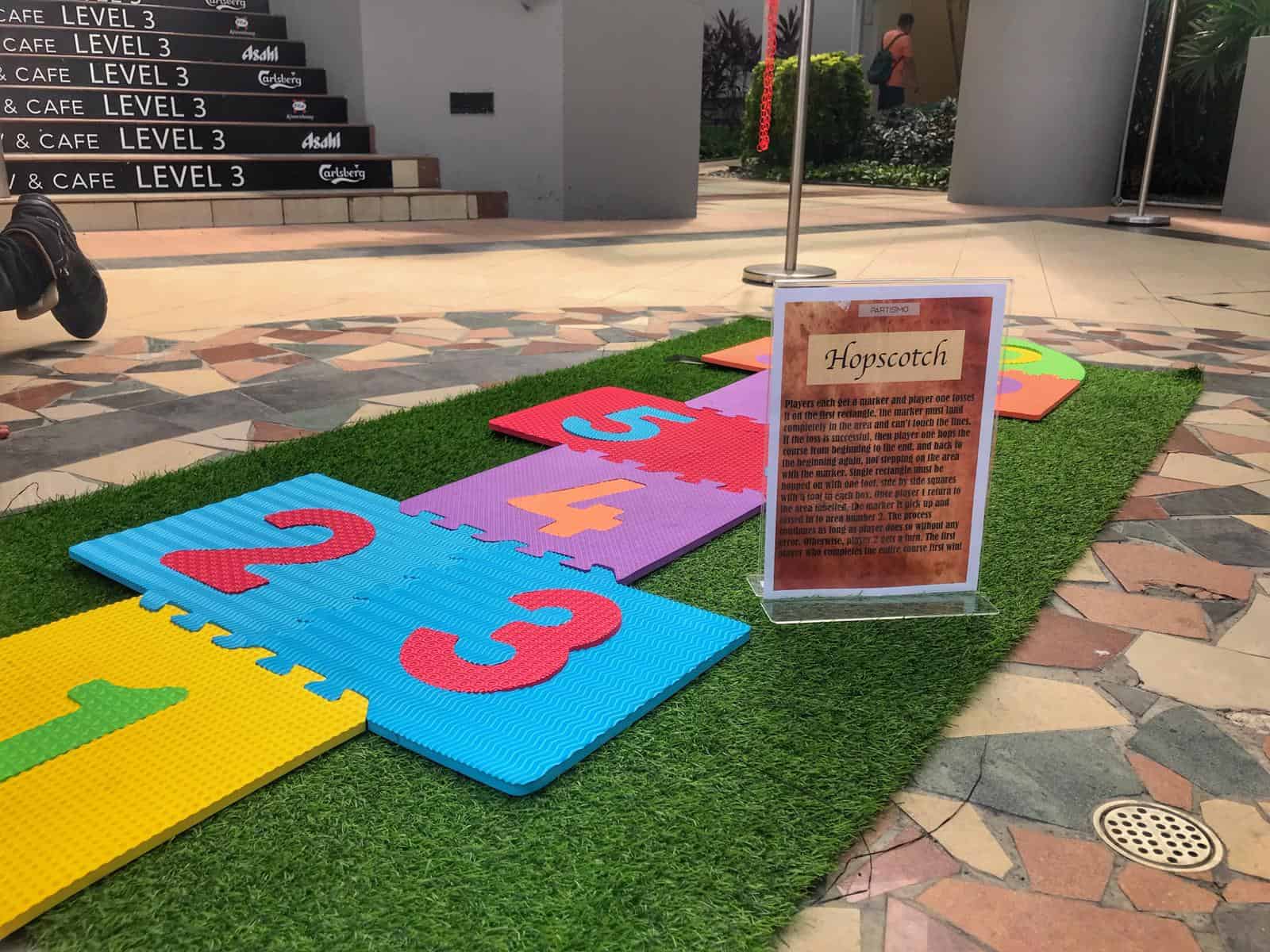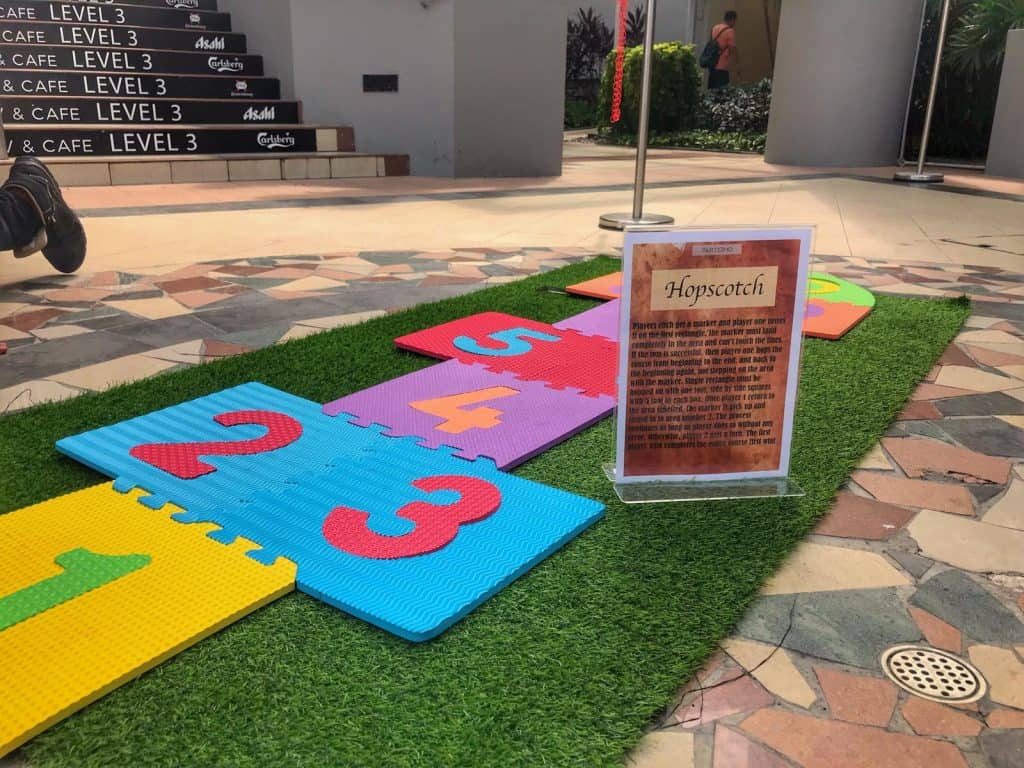 Despite the sunny weather, our hyper little residents are as excited to try out our own version of Number Hopscotch! The first player to reach number 10 wins!
Also introducing our Zero Point game which we recently added to the deck – players have to go through various levels of crossing over the "rope" without touching it. After every round, they have to shout "Zero Point!", "One Point!" and so on.
As the rubber band "rope" is quite versatile, our crew even used it as a skipping rope and also played the classic party game – Limbo with the kids! Fun has no limits.
Hurry contact us to have traditional games at your event!