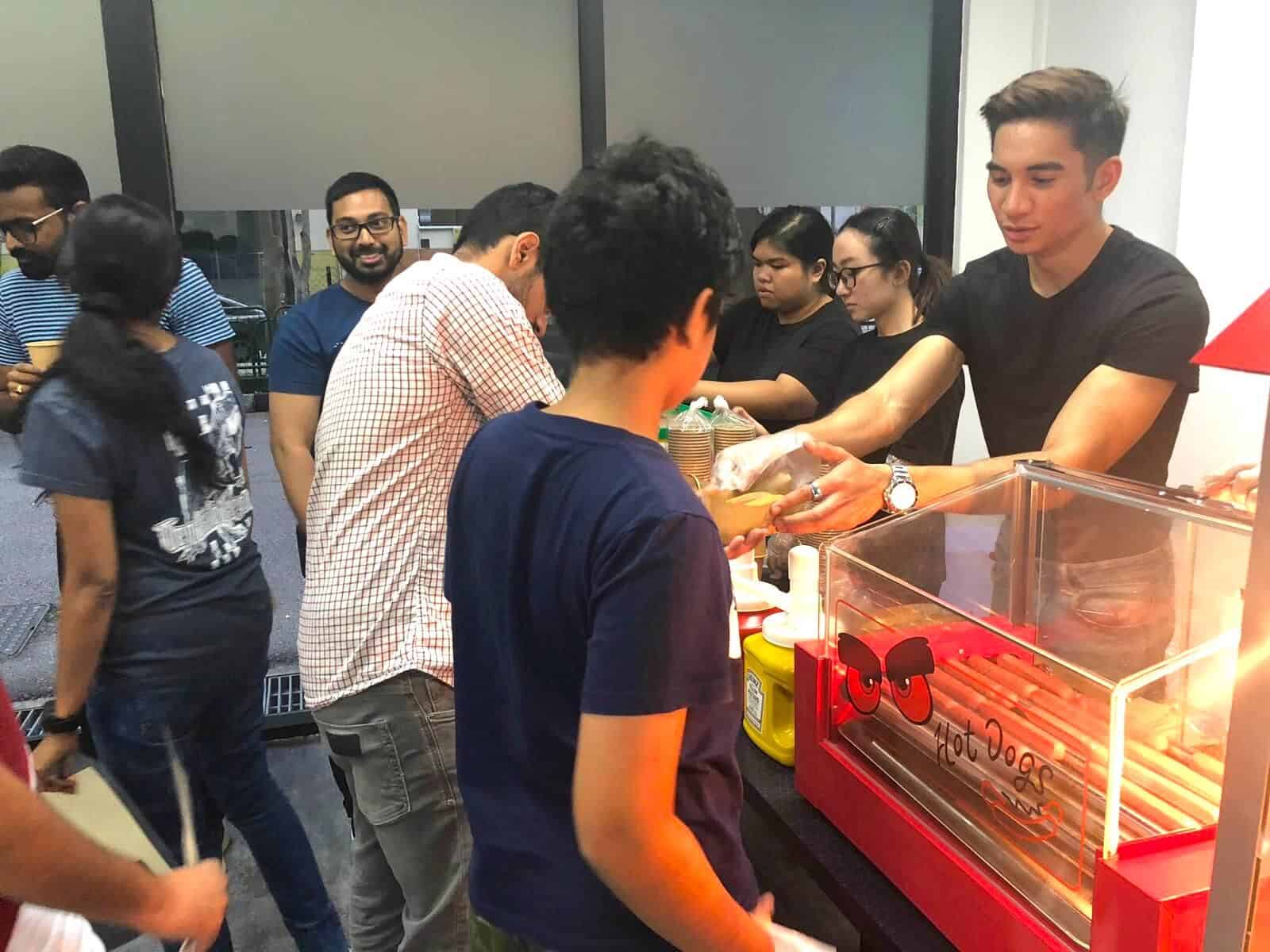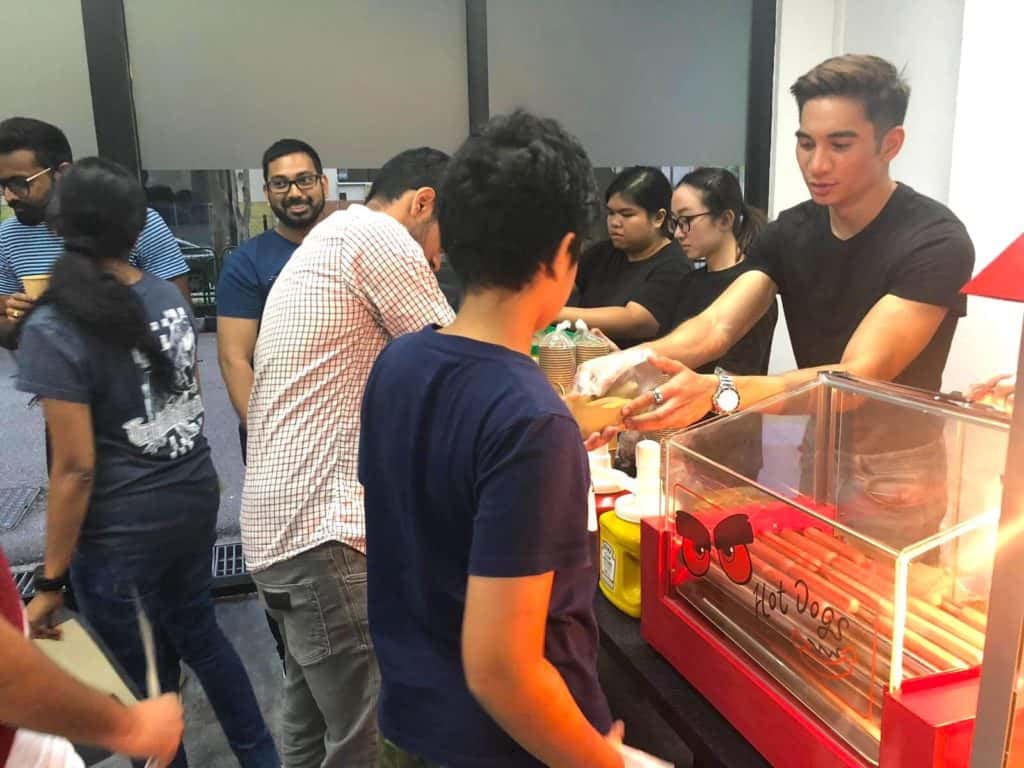 Planning for a staff retreat but on a tight budget? How about bringing the party straight to your office's doorsteps with our carnival food!
Recently, we had an after-work office party downtown when our dear office workers can enjoy some treats after a long day sitting at their desks.
For the sweet-tooth, enjoy our freshly-made on the spot popcorn and traditional ice cream cart where you can enjoy different flavors in either cone, cup or bread. To stay hydrated, opt for our traditional drinks such as Bandung, Grass Jelly and Soya Bean.
Get a whiff and you cannot resist one of our popular carnival snack, grilled hot dog bun and bundle it up with our finger treats like chicken nuggets and french fries!
Discover more food stations available in the link below to get it going for your event!
Contact us now to check out some games and activities you can include for your office party as well!
Fill your tummies now!