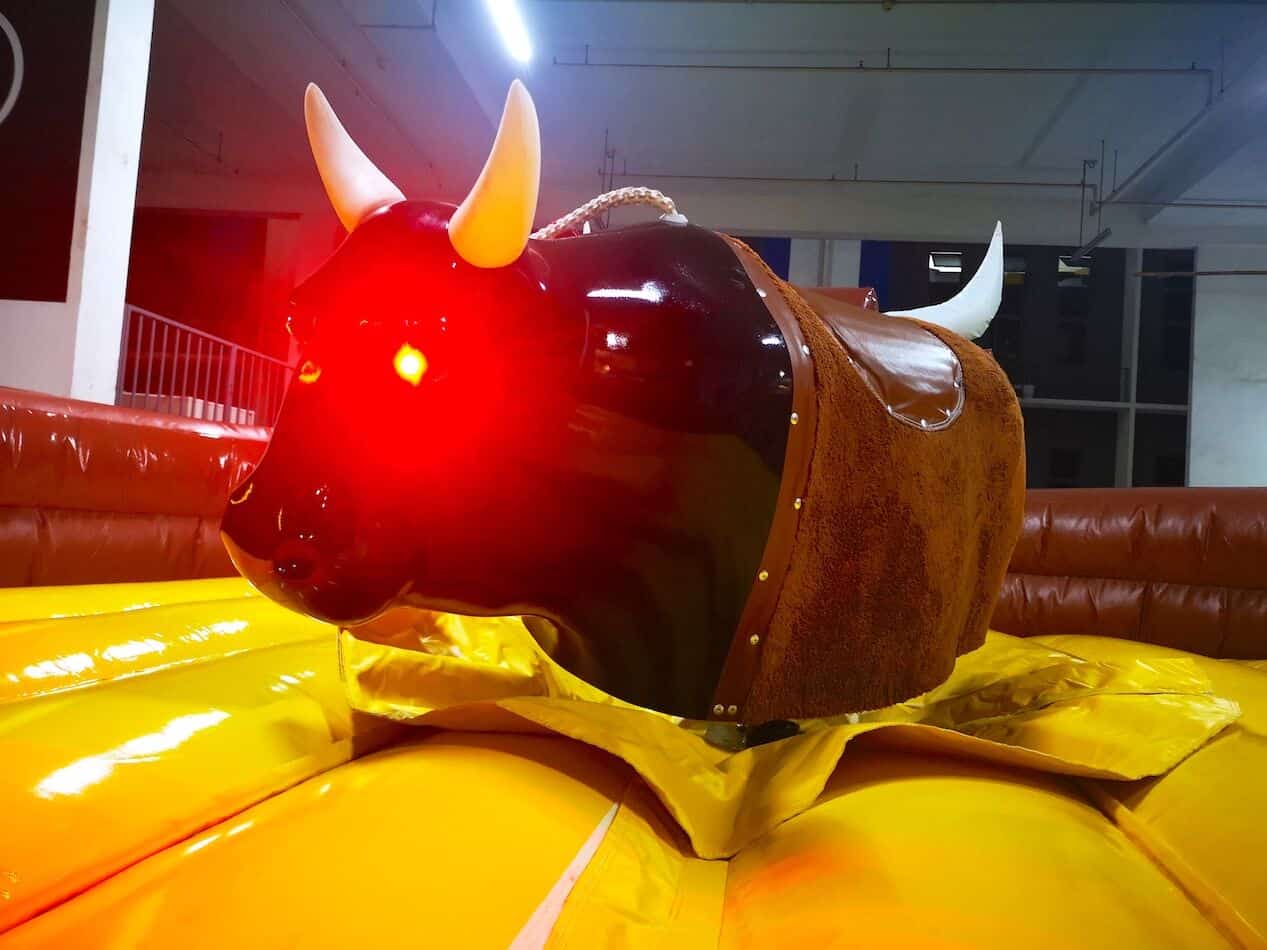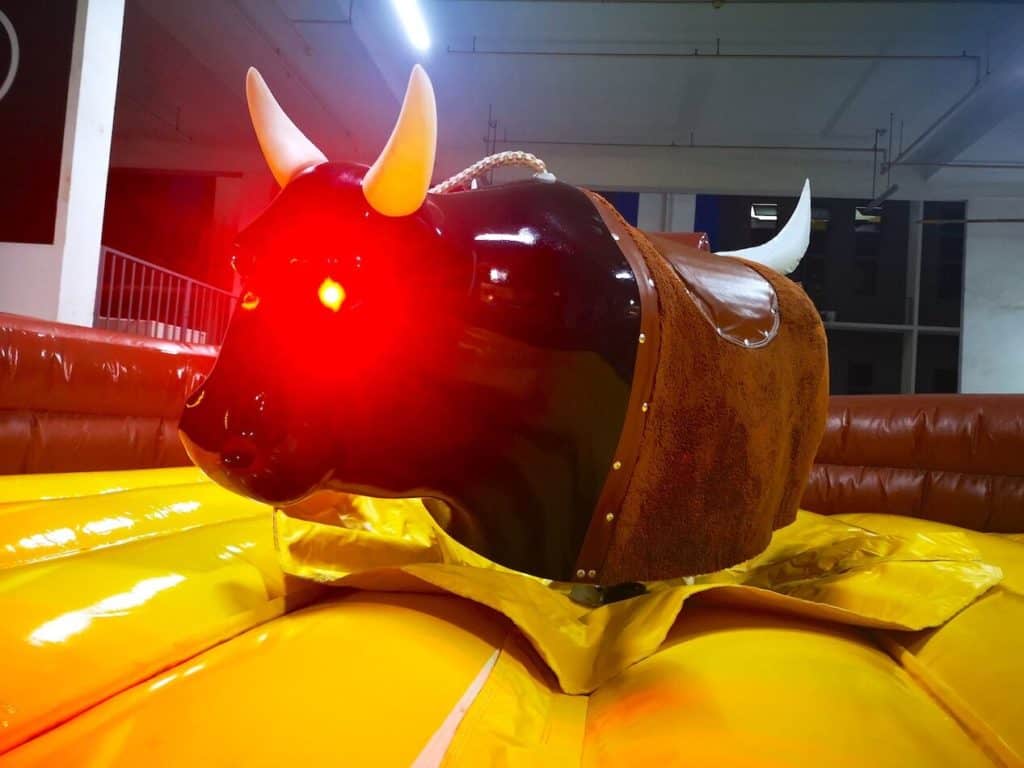 Tame your very own Texas Bull on our mechanical rodeo which is absolutely safe and suitable for play of all ages!
One of the few events companies in Singapore that provides rental for this, having this at your event is guaranteed to spike up the audience engagement as it's not only fun and exhilarating to participate, watching it promotes laughter as well! Game play is available in 3 modes – ultimate mode will have the bull on full crazy mode where you try to hold on for your dear life.
But rest assured as our inflatable rodeo bull is well-trained and manned by a professional operator overseeing the game play to ensure its safety. You will not get injured even if you couldn't withstand the power of the bull and fall off the seat as our inflatables are all made of PVC Tarpaulin which is the best quality for its material.
Hurry book your very own Texas Rodeo before anyone else "bulls" you!
For more enquiries or booking, get in touch with us now.