Giving is better than receiving.
This weekend our Carnival World Team were at Bugis+ giving out Kacang Puteh for a Medical Conference. During break time, the older generation crowds were dispersed and most of them headed towards our Kacang Puteh stall. They were thrilled and some even exclaimed that they are surprised to see that their childhood Kacang Puteh were seen at the conference and many of them formed queue lines just to get their hands on them to relieve the taste of the past.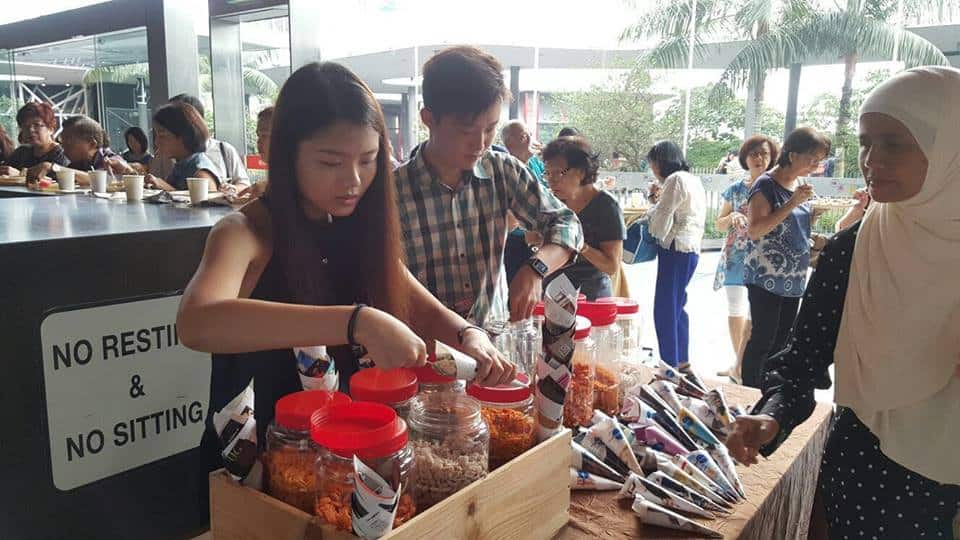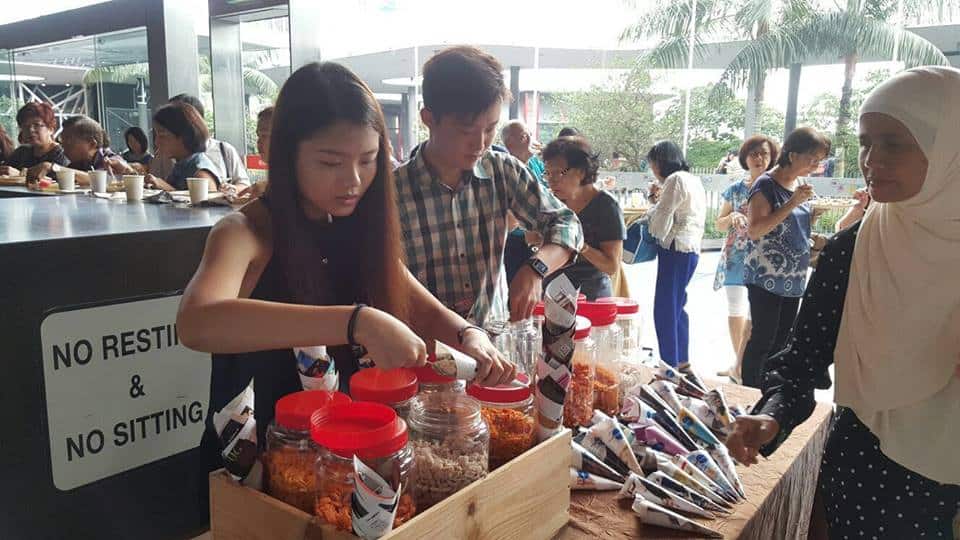 We provide an assortment of 6 different flavours consisting of nuts, crackers and peas all in air tight containers and Kacang Puteh can also be customised upon request and our friendly Carnival World Team will assist you promptly (Normally pre-made with assorted flavours are already displayed on the table).
Require: 1x table
Rates Include: Delivery, Set-up, 1x manpower, collection of items, materials, and 100pax kacang puteh supply per hour.
Looking to wow your guests with Kacang Putehs?
Look no further and rent from us NOW!
Enquire for other available services at Carnival World! Our friendly in-house ambassador can be contacted via email at hello@carnivalworld.sg