With modern advancements as we progress into the future, why not take the opportunity to enjoy tech games at your event? You don't have to buy it, just rent it! Here at Carnival World, we provide affordable rates with all the necessary like consoles to games provided
We offer 4 different video game console rental in Singapore. Our video game console rental comes with delivery, set up, 42 inch TV, TV stand, game console, game/s, dismantle and collection of equipment. Below are the 4 different video game consoles we provide:
VR Video Game Console
Nintendo Switch Video Game Console
Wii Video Game Console
Playstation Video Game Console
VR Video Game Console
Carnival World provides futuristic VR Game booth rental for your upcoming event in Singapore! It's getting more and more popular especially with one of their guaranteed-to-make-you-work-out game, Beat Saber where your sense of rhythm is put to the test as you slash the beats of adrenaline-pumping music flying towards you, surrounded by a futuristic world.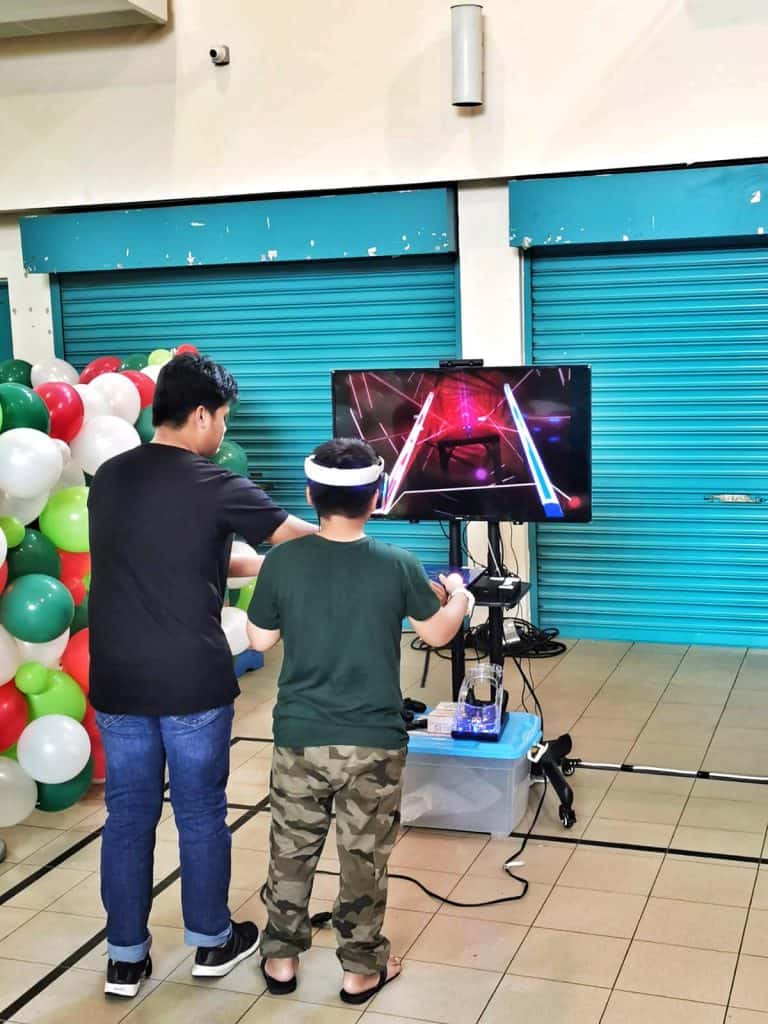 Nintendo Switch Game Console Rental
Sports Fanatics can challenge each other on our Nintendo Switch Game Booth! Nintendo switch consoles have a reputation for being excellent multiplayer machines, and up to 4 players can play at the same time! If you are looking for a fast pace and multiplayers game console for your upcoming event, this is the one you should get!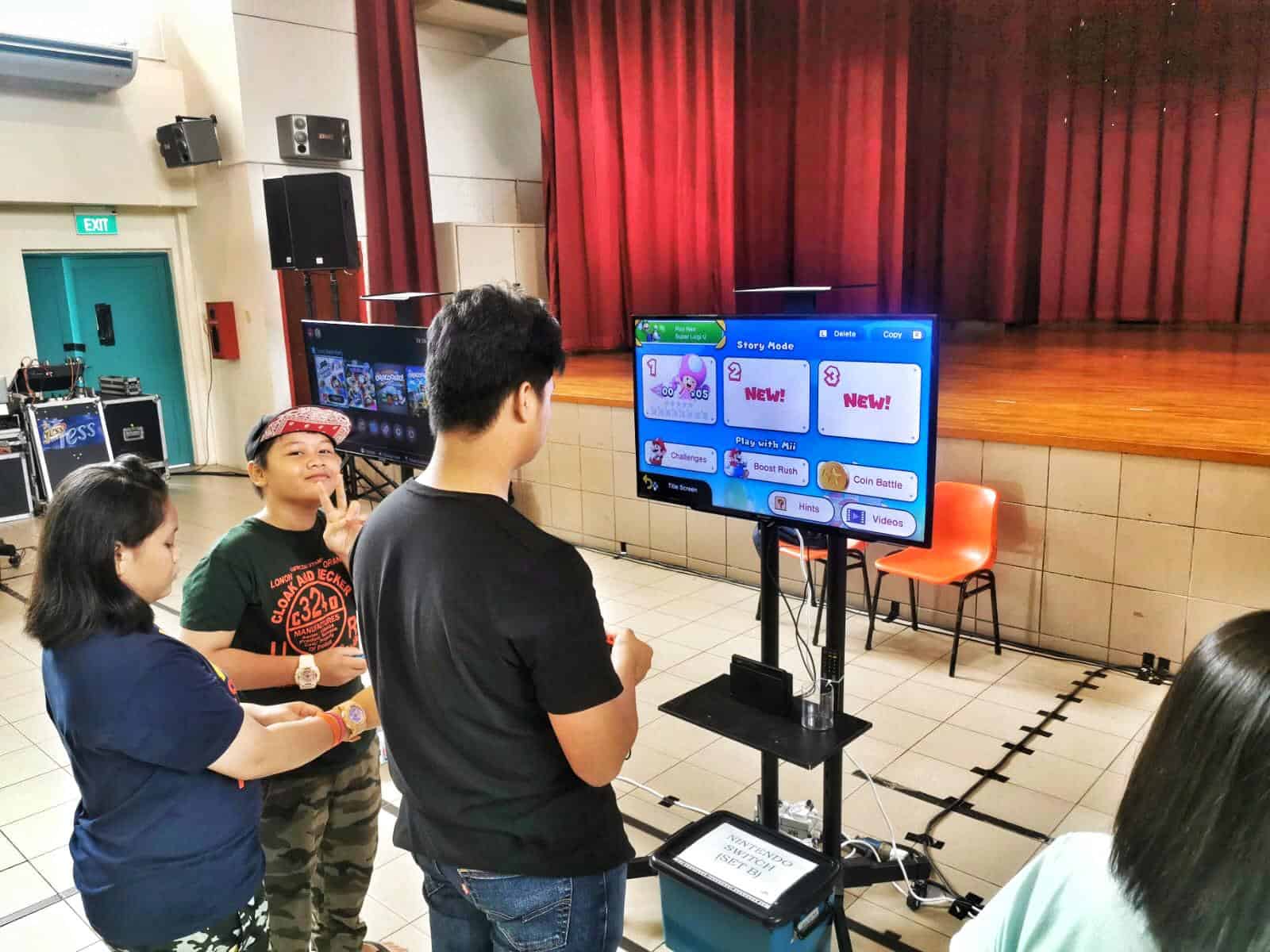 Wii Game Console Rental
Our Wii console video game rental consist of more than 10 different games include guitar hero, dance revolution and Mario Kart! These video games are suitable for professional roadshow events that are able to keep the kids entertained and draw crowds to your booth!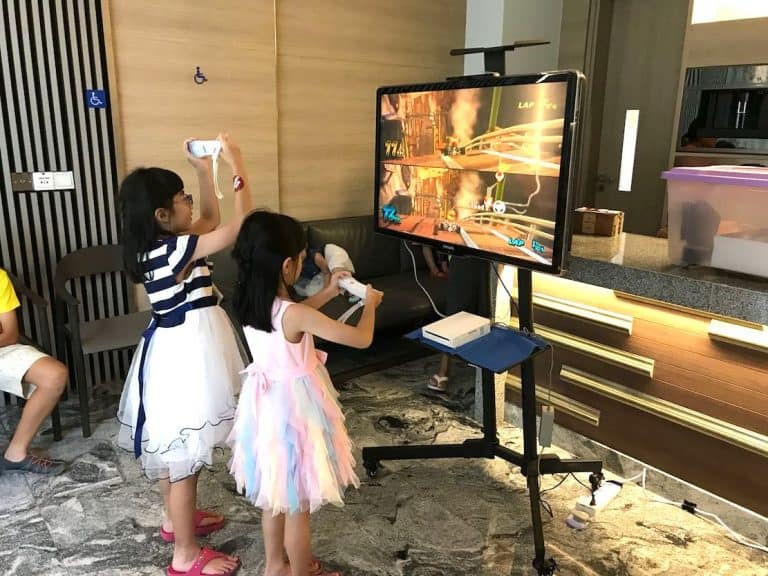 Playstation Game Console Rental
Have your guest relax and enjoy a short game at your event with our playstation game booth today! With various types of games to choose from, our playstation game booth is another great way to make your guests feel at home!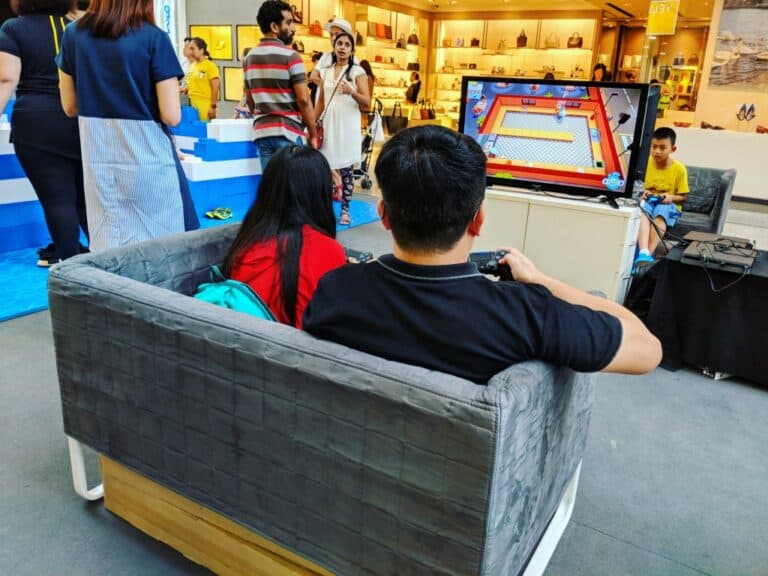 To enquire, simply click on the button below.
Our friendly event planners will reply within the day, many times almost immediately!
Alternatively you may also call us at 66126450 or Whatsapp us here!
If you are looking for other party packages/activities that are not listed above, let us know as well! Otherwise, you can click on the button below to enquire now!
We would love to hear from you!