Love temporary tattoos?
At Carnival World, we provide reliable services for all our clients. Our airbrush tattoos are fast drying, interesting to look at and also easily removable.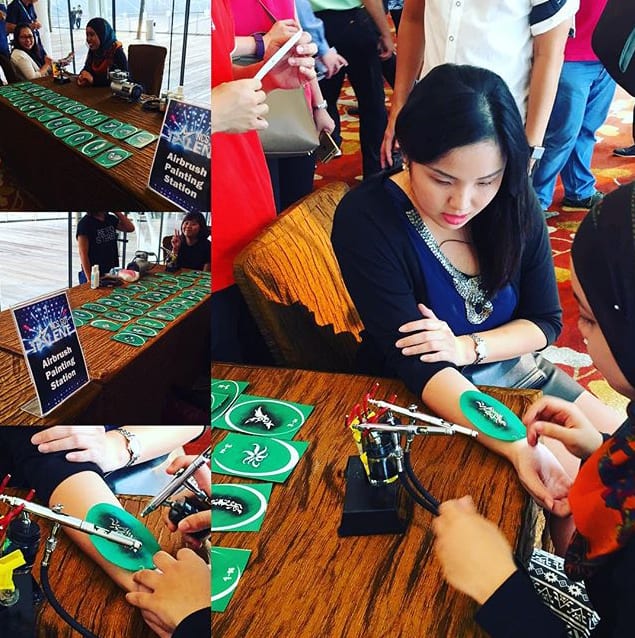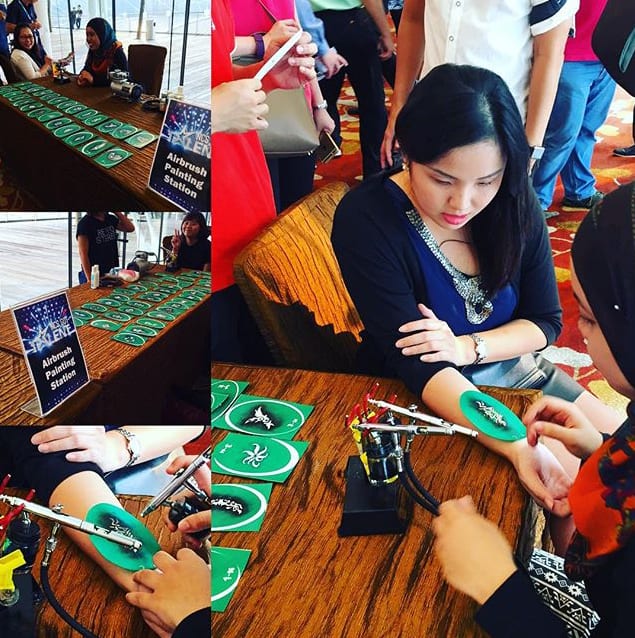 Suitable for parties and events, our airbrush tattoos are non-toxic and even young children can also join in the fun and get them too! In addition, the tattoo comes in various sizes and designs for your customers to choose from. After the selection process, our professional airbrush tattoo artist will then apply and spray the design onto your skin.
Ready for some pops of colours?
Click here to discover other fringe activities from Carnival World Singapore!
Contact us NOW for more information and our friendly in-house ambassador (Becky) can be contacted via email at hello@carnivalworld.sg