Get the best of both worlds by renting our popcorn and candy floss machines for your event!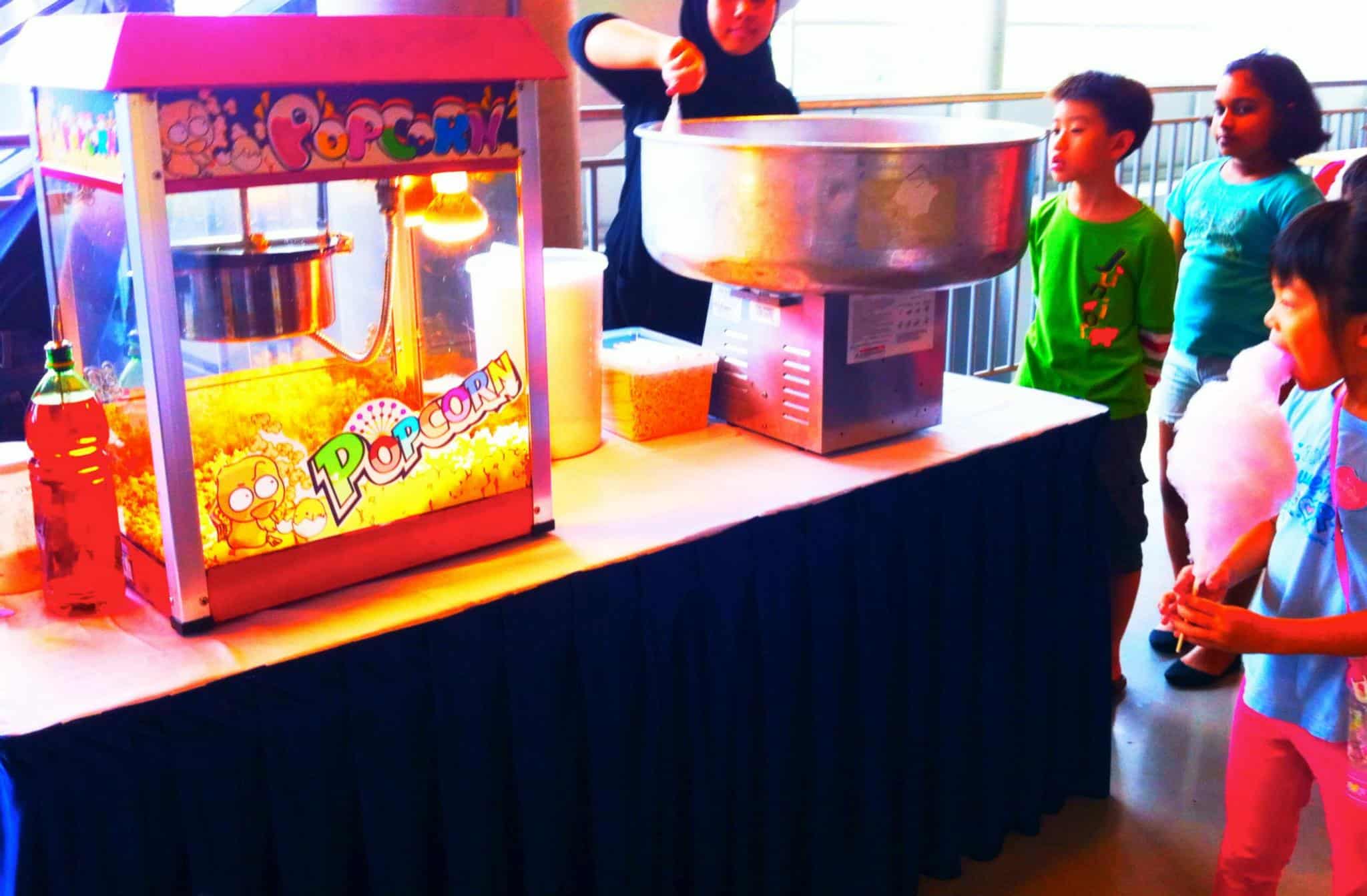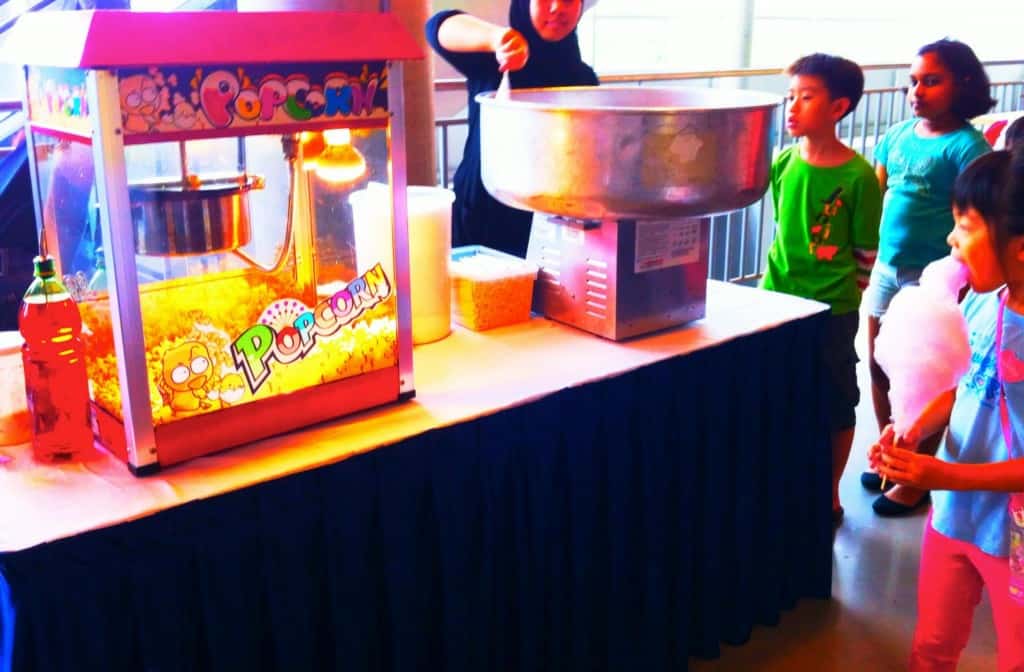 Our popcorn and candy floss machines are the hot favourite for the event/party planners that will not only please the children, but also satisfying the sweet tooth of the adults at affordable rates.
Rate Includes: Delivery, set up, manpower, dismantle and collection of equipment. Unlimited free flow supply.
Interested to rent both machines to give your event a BOOST?
Click here to discover other snack stalls from Carnival World Singapore!
Our friendly in-house ambassador can be contacted via email at hello@carnivalworld.sg