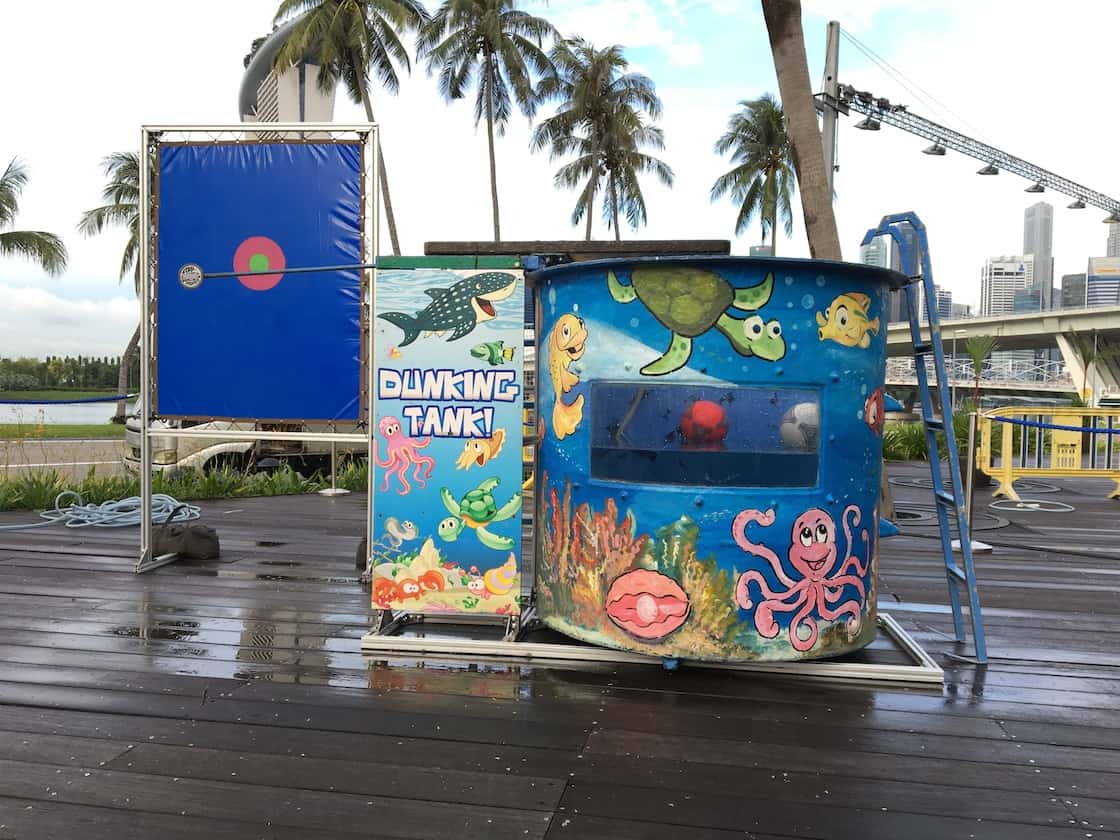 It was said that April is our sunny island's the hottest month (did you get the pun here) but it's nothing different for the rest of the year when all we have is rain or shine so why not take this opportunity to cool down, shall we?
With a fun dip or actually drop in our Dunking Tank where you can use a refreshing soak yourself or sabotage your friends to sit on the plank and plunge them into the "sea" by aiming straight for the target! An exhilarating experience even for the on-lookers as you can feel the intense energy of the person who is waiting to get splashed.
If you're not a fan of the adrenaline rush, try out our inflatable obstacle course where you can run like ninja warriors but on water! Or literally step up to the challenge and test your balance skills on the Stepping Stones!
Watch how the fun goes DOWN in the video below!
Especially perfect for poolside parties where you not only can have fun as well as food to keep your tummies satisfied! Check out refreshing treats like slushie, snow shaved cones and many more over here https://www.carnivalworld.sg/carnival-live-food-stations/!
Splash for more here!