Dunking Tank Machine has remained the hot favourite for the youths and other age groups since ages ago. As the name suggests, a model or someone whom you wish to nominate will sitting onto the platform above the tub of water and wait for the fun to begin!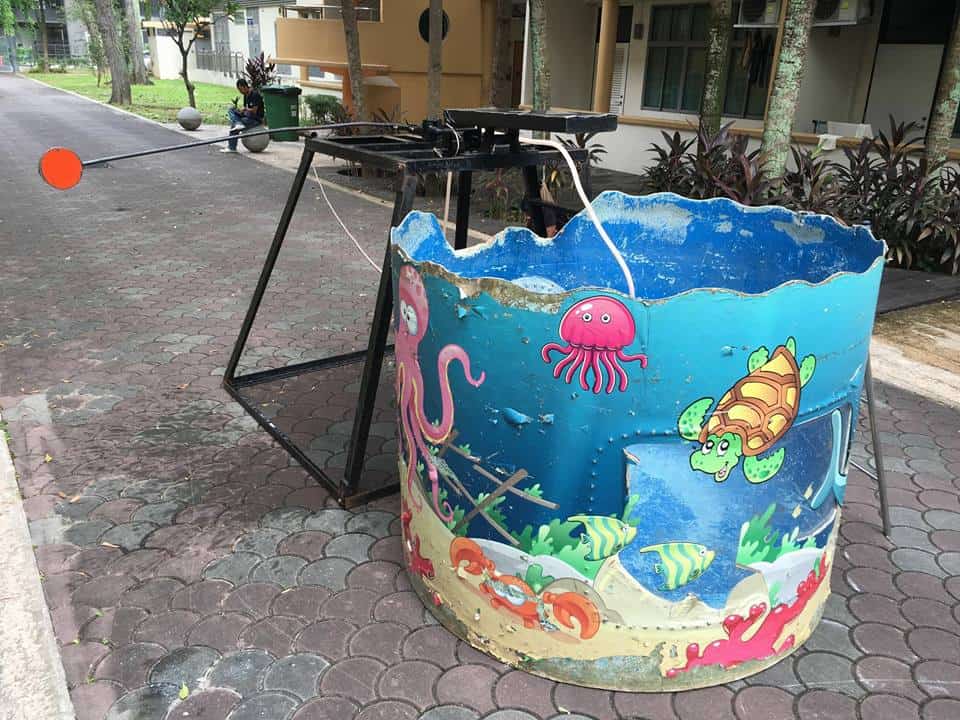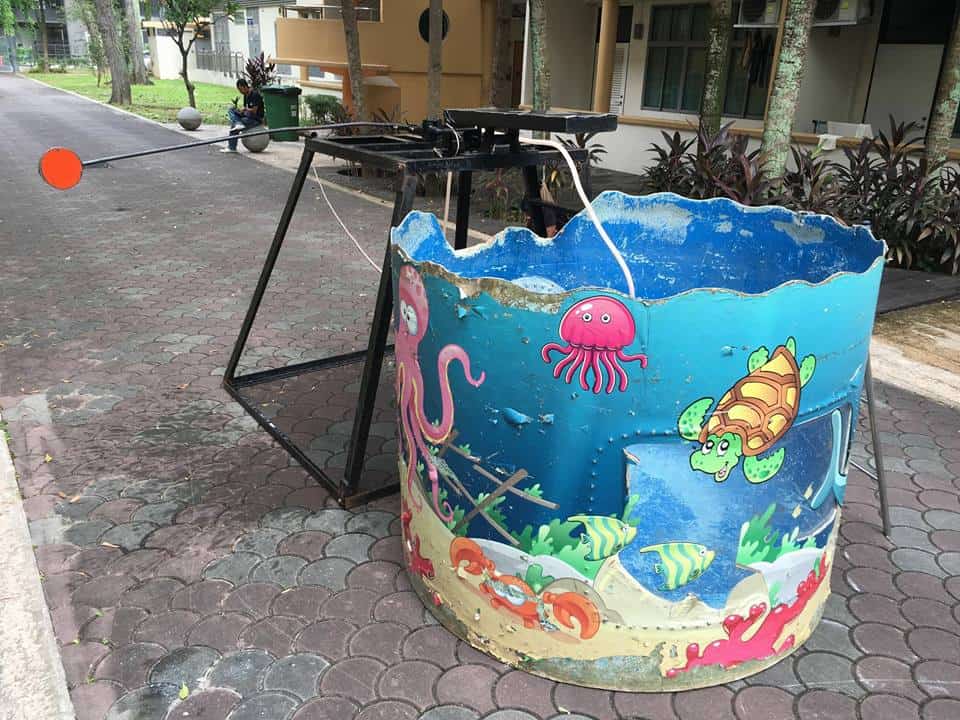 Unlike other dunking machines, we provide a marine theme dunking machine to make the outlook of the machine to look more eye-catching and exciting for the public.The crowd will then be asked to throw a ball to hit a target and once the target is hit, the mechanism will be activated and he/she who is sitting on the platform will now be dunked into the water.
Dunking Tank Machine provides lots of fun in various events such as carnival event, fund-raising event or even for some exciting school celebrations!
Set up: Takes about 3-4 hours to fill up the machine with water
Rate includes: delivery, set up, dismantle and collection of the equipment
Interested in renting one? Contact us NOW!
Click here to discover other attractive and affordable activity booths from Carnival World in Singapore!
Enquire for a cheaper quote with long hours rental! Our friendly in-house ambassador can be contacted via email at hello@carnivalworld.sg