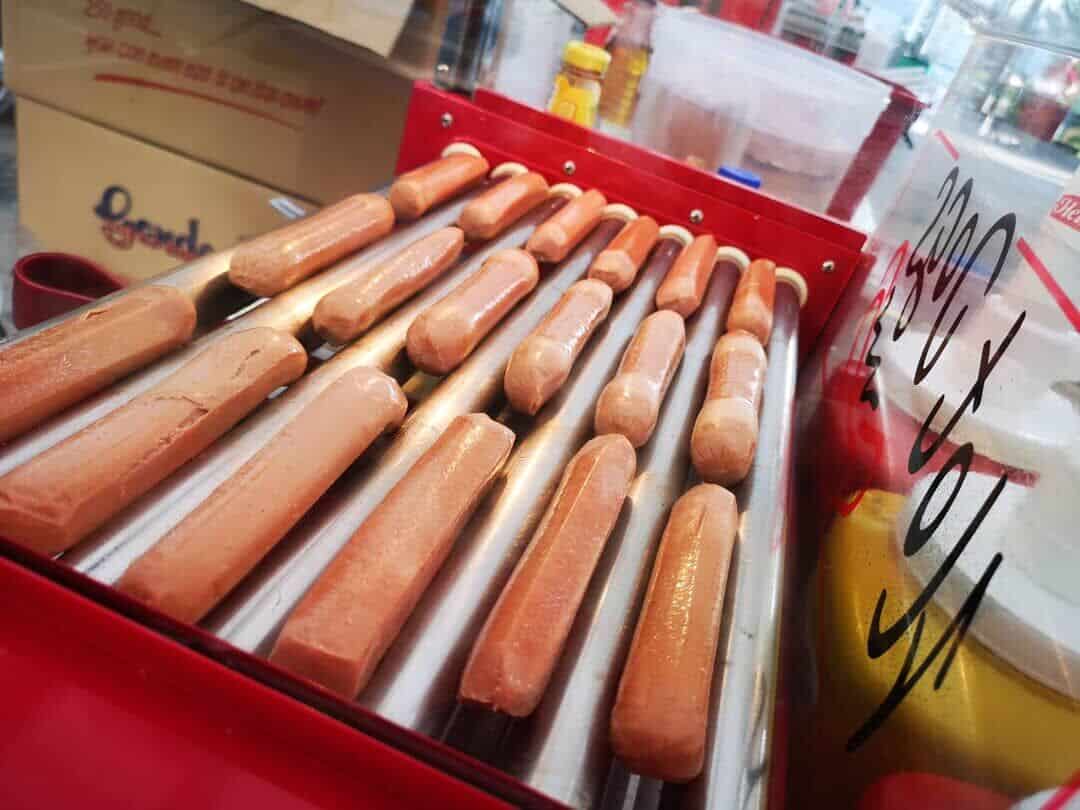 A mouth-watering sight like this would make it hard for you to stay away!
Especially if you're having them FREE-FLOW at your event! Enjoy tasty carnival food such as our savory Live Hot Dog Bun Station here where you'll draw your audience over with the wafting smell of freshly grilled chicken sausages snuggled in soft buns. Heinz sauces such as chili, ketchup and mustard are provided to complete the classic combo.
All our live food stations rental are equipped and inclusive of the food supplies, equipment, manpower, delivery, set up and collection – at very affordable rates!
Time to draw in the crowds to your event! Check out the rest below:
Live Popcorn Station
Live Candy Floss Station
Live Cup Corn Station
Traditional Drinks Stall
Traditional Biscuits Stall
Traditional Ice Cream Cart
Thai Ice Popsicle Station
Thai Ice Cream Rolls Station
Traditional Potong Ice Cream
Traditional Shaved Ice Cone Station
Kacang Puteh Station
Live Muah Chee Station
Live Tutu Kueh Station
Live Steamed Peanuts Station
Ding Ding Candy Station
Dragon Beard's Candy
Malt Candy Station
Live Hot Dog Buns Station
Live Churros Station
Live Fries Station
Live Nugget Station
Nachos Cheese Chips Station
Slushie Machine Station
For more enquiries or booking, get in touch with us now.