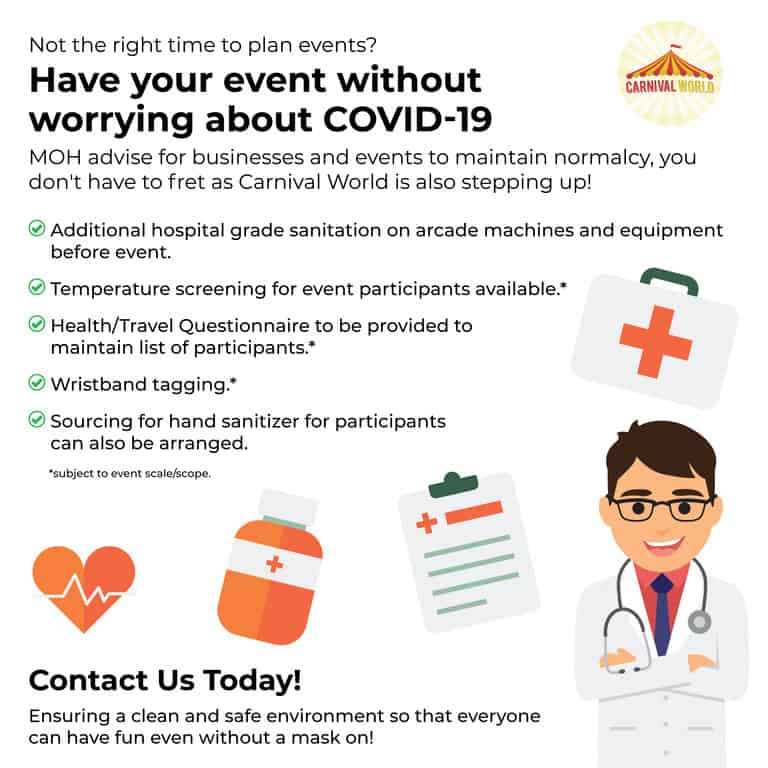 Even though the Ministry of Health (MOH) has raised Singapore's risk assessment to DORSCON Orange, it is advised for businesses to maintain normalcy and carry on as per usual. Thus, event organizers like yourselves along us need not fret we can't keep the show running!
You may refer to the advisory released by the Ministry of Trade And Industry Singapore (MTI) below for reference.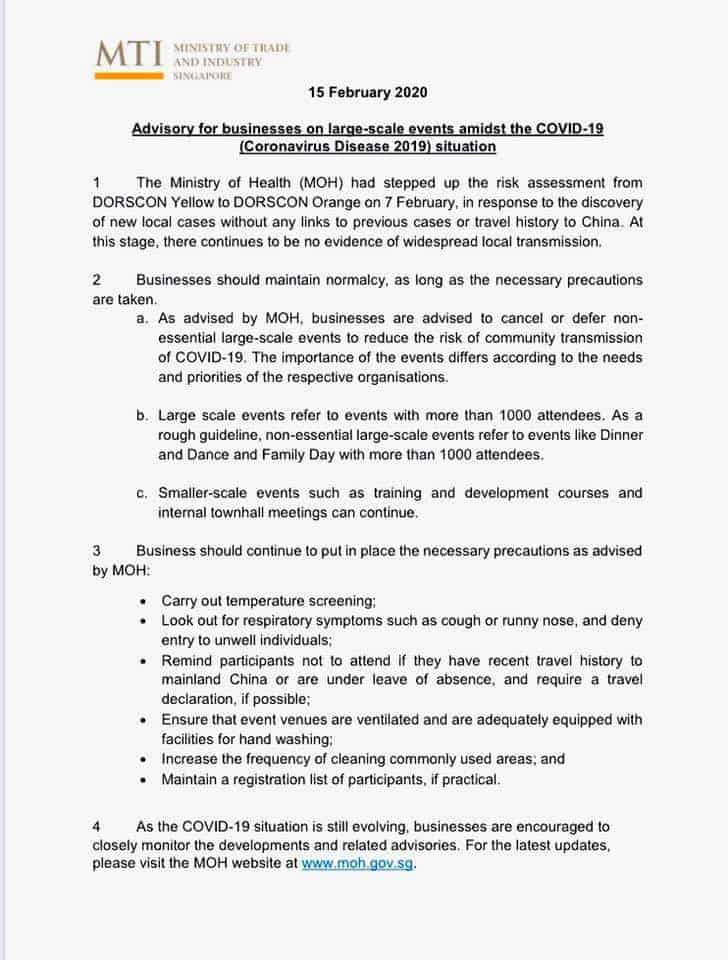 It's unfortunate bad timing for larger-scale events like Dinner & Dances and Family Days that has to be postponed till further notice, but you are still able to rent e.g arcade machines, bouncy castles and entertainment services for private events such as birthday parties!
For our clients, Carnival World is not taking this lightly by ensuring additional sanitation on all our machines and equipment before event especially on children's popular choice – bouncy castles and colored ball pits.
We hope everyone stays well and healthy during this period so let's all do our part as individuals by practicing good personal hygiene and wash your hands with soap frequently.
Feel free to contact us if you have any questions planning for your upcoming events!