Fancy a sweet savoury treat at your event?
Our popcorn machine is a all time favourite for all the event/party planners that will not only please the children, but also satisfying the sweet tooth of the adults.
Carnival World has been in the industry for many years to create a fun-filled and memorable experience for our customers. From birthday parties to corporate events, we are your one-stop destination for awesome treats!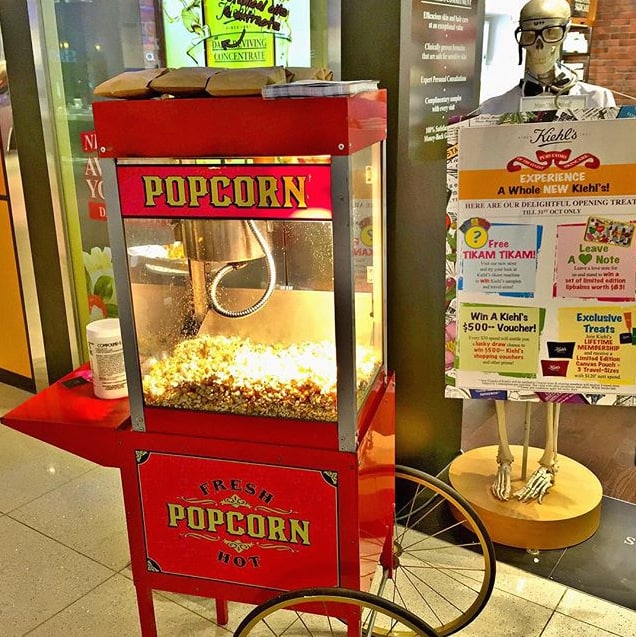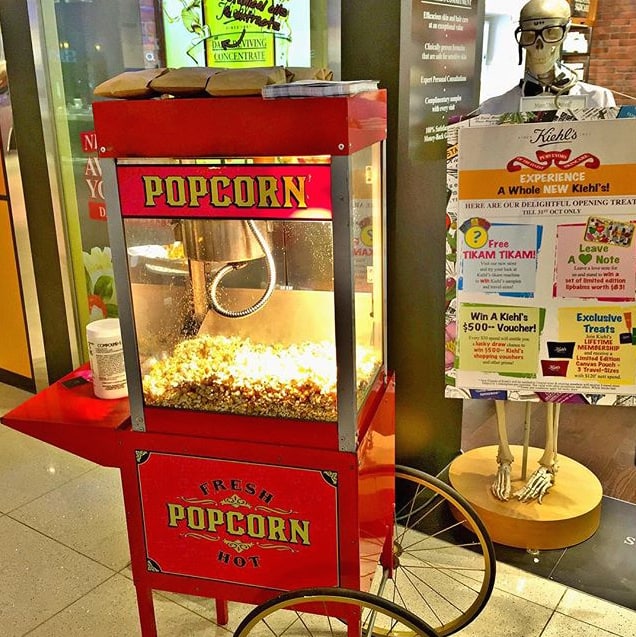 We provides raw corns that are imported from overseas to ensure the quality and freshness of the popcorns at your event as well as competent employees to safely operate the machines. We also provides collection of the machines after the event to ensure a hassle-free experience for our customers.
Bored of the regular sweet popcorns? Fret not!
We have 3 other flavours (Matcha, Chocolate & Cinnamon) to excite your taste buds.Stay tuned for new upcoming flavours that will be coming along the way!
 Require: 1x table, 1x powerpoint
Rates Includes: Delivery, Set-up, 1x machine operator, collection of machine, materials & flavourings, and unlimited supply of popcorns for the number of hours hired.
Click here to discover other affordable yummy treats from Carnival World in Singapore!
Enquire for other available services at Carnival World! Our friendly in-house ambassador can be contacted via email at hello@carnivalworld.sg