If you are looking bouncing castle rental in Singapore, you want to look for the most attractive looking bouncing castle that fits into the theme of your event. Other than that, there are a few other things you need to take note of below: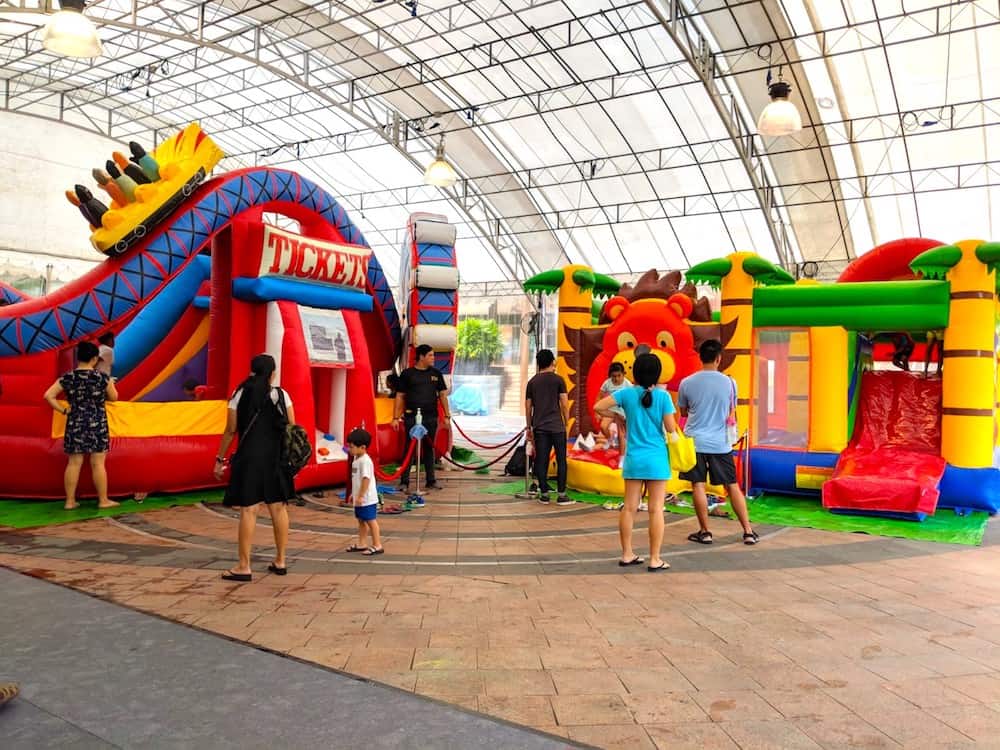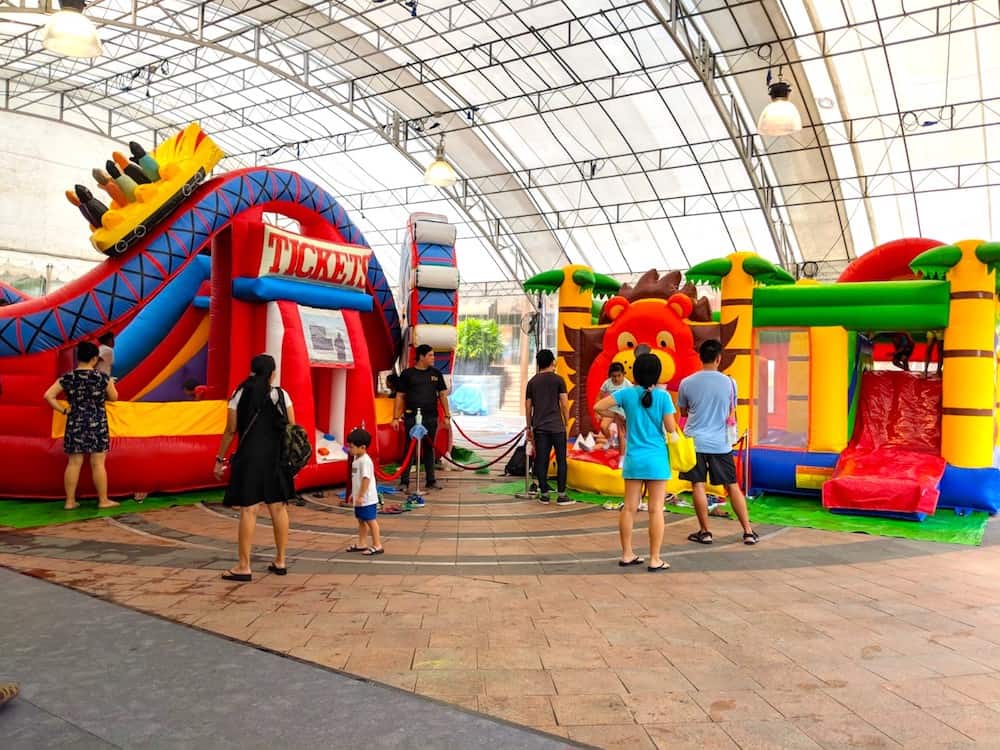 Size
Firstly, you have to know the size of your venue and make sure the length, breath and HEIGHT of the bouncing castle is able to fit into your venue space!
Age group
No matter which company you hire, tell them the age group of the people who are going to jump on the bouncing castle! Some of the cheap bouncing castles you found may not be suitable for older crowds as their materials are not able to withstand their weight.
Material
Our bouncing castle are made of heavy duty PVC Tarpaulin and PVC cover, the best quality for inflatables! Bouncing castle made of other materials may not be able to withstand the weight of older kids.
Safety
Safety is our number 1 priority when it comes to bouncy castle rental. All of our bouncing castle do NOT have a close top (in case of power failure) so that children will NOT be trap in the bouncing castle. Also, we recommend switching off the blower and not allow anyone to be on the bouncing castle when it rains. Contact us for more information about the safety issue when renting a bouncing castle.
Powerpoint
Ensure your venue has a powerpoint at the area where you want to place your bouncing castle. Depending on the size of the castle, we require one or two 3-pin powerpoint (220v) to power up the blower/s.
Below are some of our bouncing castle photos!
To see the full list of our bouncing castles, click here.
Our experienced team have set up countless of bouncy castles from birthday party to family day events in Singapore! If you are still unsure whether your event venue is suitable to have a bouncing castle, simply contact our friendly sales assistant and we are more than happy to help!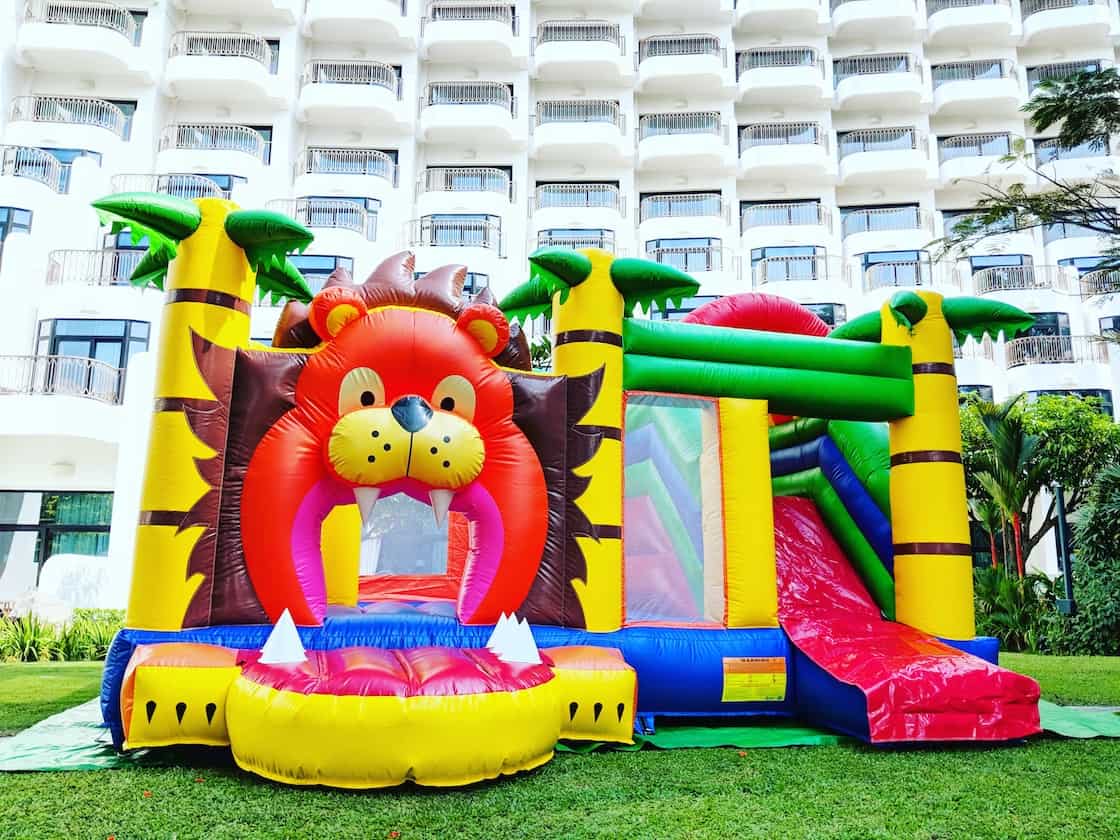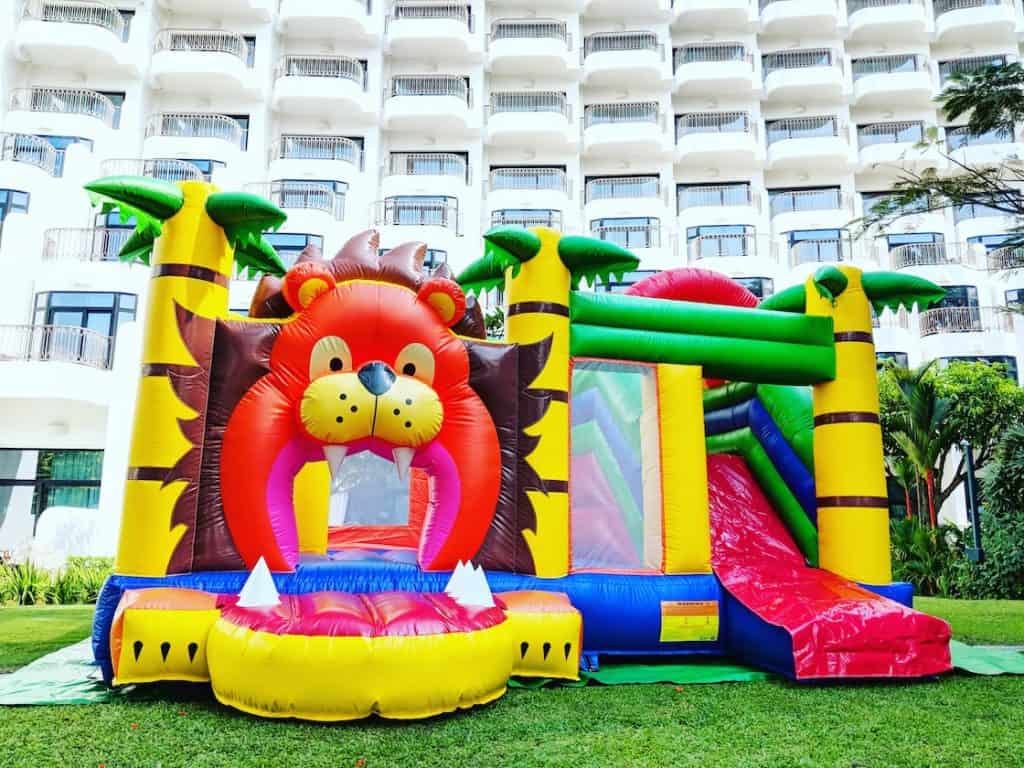 To enquire or book our services, simply click on the button below: