As one of the top Carnival Event provider in Singapore, we have organized and participated in many events ranging from parties, roadshows, corporate Dinner & Dances and many more!
Earlier this month, Marina Bay Sands engaged us for their annual #OnePartyOneMBS Dinner & Dance held at the Convention Centre.
Arcade staples like the Basketball Machine, King Of Hammer, Foosball and Air Hockey were present so that you can enjoy that nostalgia even in the surroundings of your workplace.
If sports aren't your thing, how about venting out in a game of pool or darts throwing with your colleagues?
Have you ever seen a Human Bowling Game in real life? Or do you wanna fight your comrades off the stand on the Colosseum Warrior just like how you always watch on TV? Make things more exciting at your event by including fun and unique games like these!
Discounted rate can be discussed when there are more machines and/or more days of rental. All rates include delivery, set-up, dismantle and collection. Manpower can be arranged whenever required.
The event was a success and everyone enjoyed themselves at the party! Kudos to MBS for organizing such a lit D&D for their employees whose hard work have paid off for the year!
As always, Carnival World is here to create a fun & memorable carnival experience for all!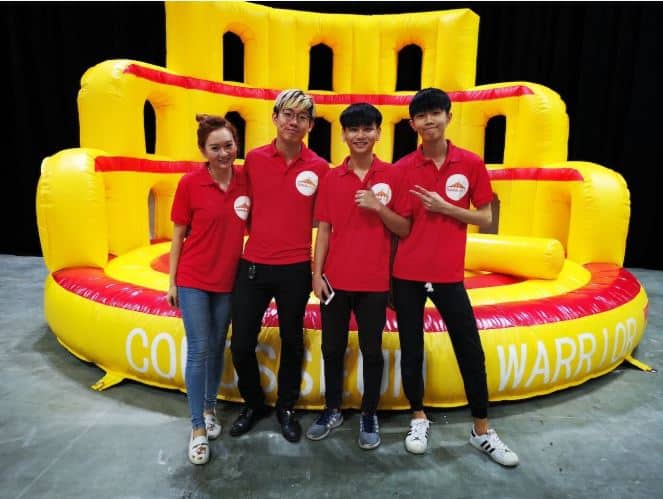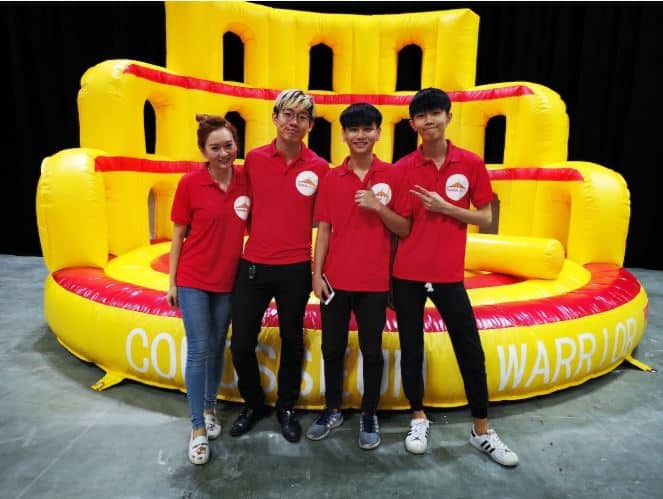 Click on our 'Discover' link to check out the other events that we had organized in the past!
Or if you have any enquiries, simply click on the button below and fill up a quick form! We will reply as soon as we receive the form!