You always see those colorful and unique bouncy castles at fun fairs and pasar malams, smiling faces and happy laughter everywhere as the kids prance and bounce up and down. You can achieve that for your event here at Carnival World. The difference? We have a wide range for your selection – in terms of size, indoors and/or outdoors and themes!
Featured below we have the Dragon Age where boys can fulfill their dreams as brave knights and live in the Large Knight Castle, as well as the Lion Kingdom for animal lovers. But that's not all – we also have Princess Castle, Fairyland and more other animal-themed like the Ocean World as well as Safari World!
But what about the rest of us? As an adult, you could only watch on envying and reminiscing those same moments when you were a kid. Well, don't let that sense of shame prevent you from having the same amount of fun!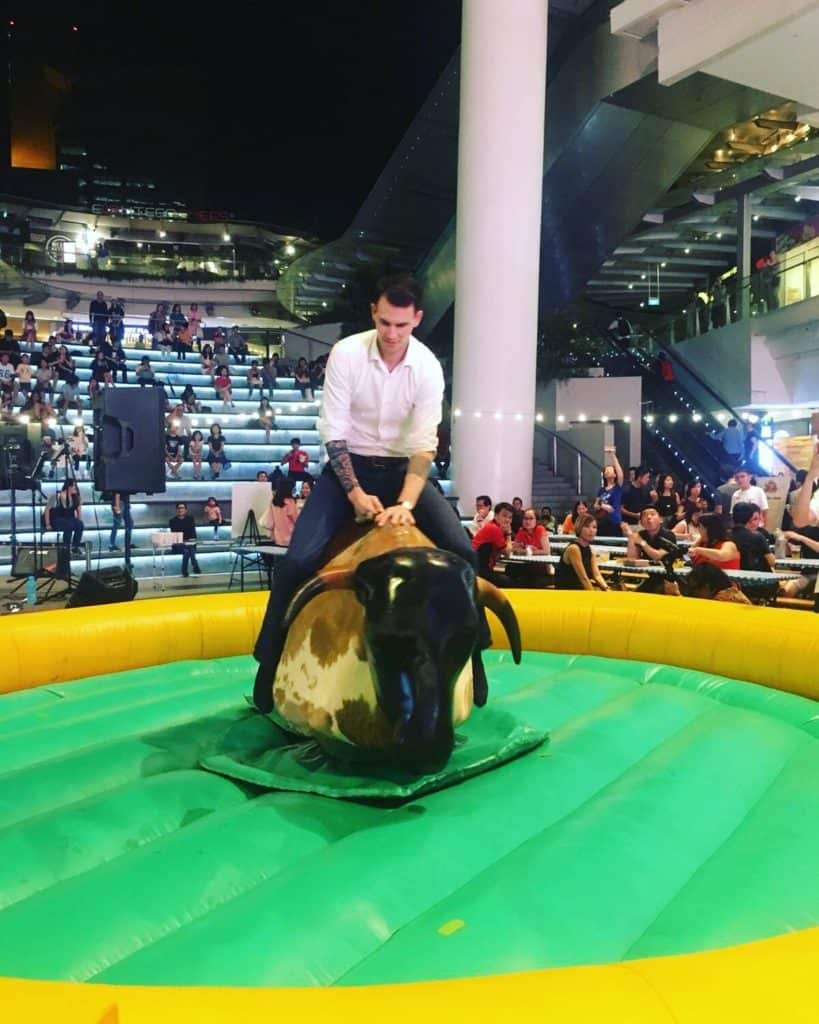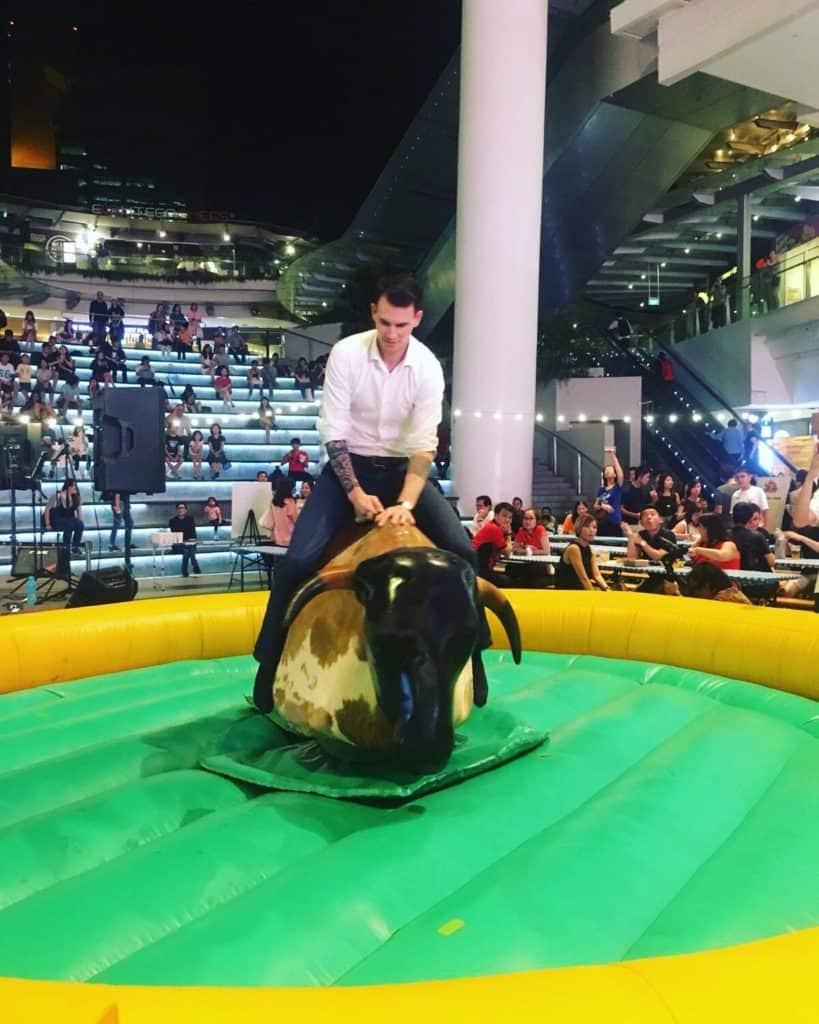 Our Rodeo Bull here is waiting for you to make your own record by holding on as long as you can and not fall off!
Hold on tight with Carnival World!