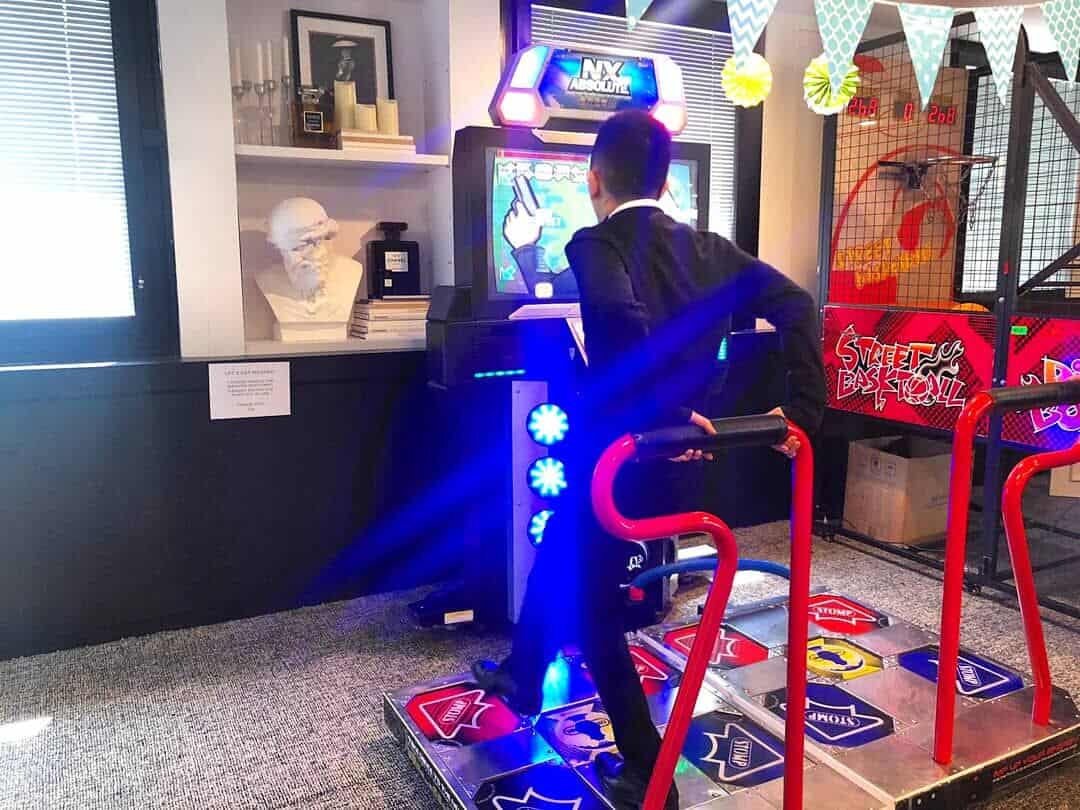 Transform into a dance machine yourself when you're up groovin' to the tunes and dancing off your feet according to the choreography on our dance simulation arcade machine!
Everyone knows the original DDR (Dance Dance Revolution) that the youngsters like to spend their time on at the arcade centres after school perfecting on their dance moves. But do you know we have this pump it up version called NX Absolute Dance Machine?
Dimensions: 1.8m by 1.75m by 2.2m
Take control of the dance floor as you sweep the audience off their feet or take up a challenge with your friend as you guys move along with the hits – available in English, Mandarin and Korean! Don't be afraid even if you have 2 left feet or zero experience in dancing as the game can accommodate players from first-timers to zai kias (Hokkien for experts/professionals) featuring various difficulty modes so that you can keep practicing till you nailed it!
Discover other music arcade machines and many more below!