Go adventurous in safari mode by venturing on one of our newest inflatable obstacle course!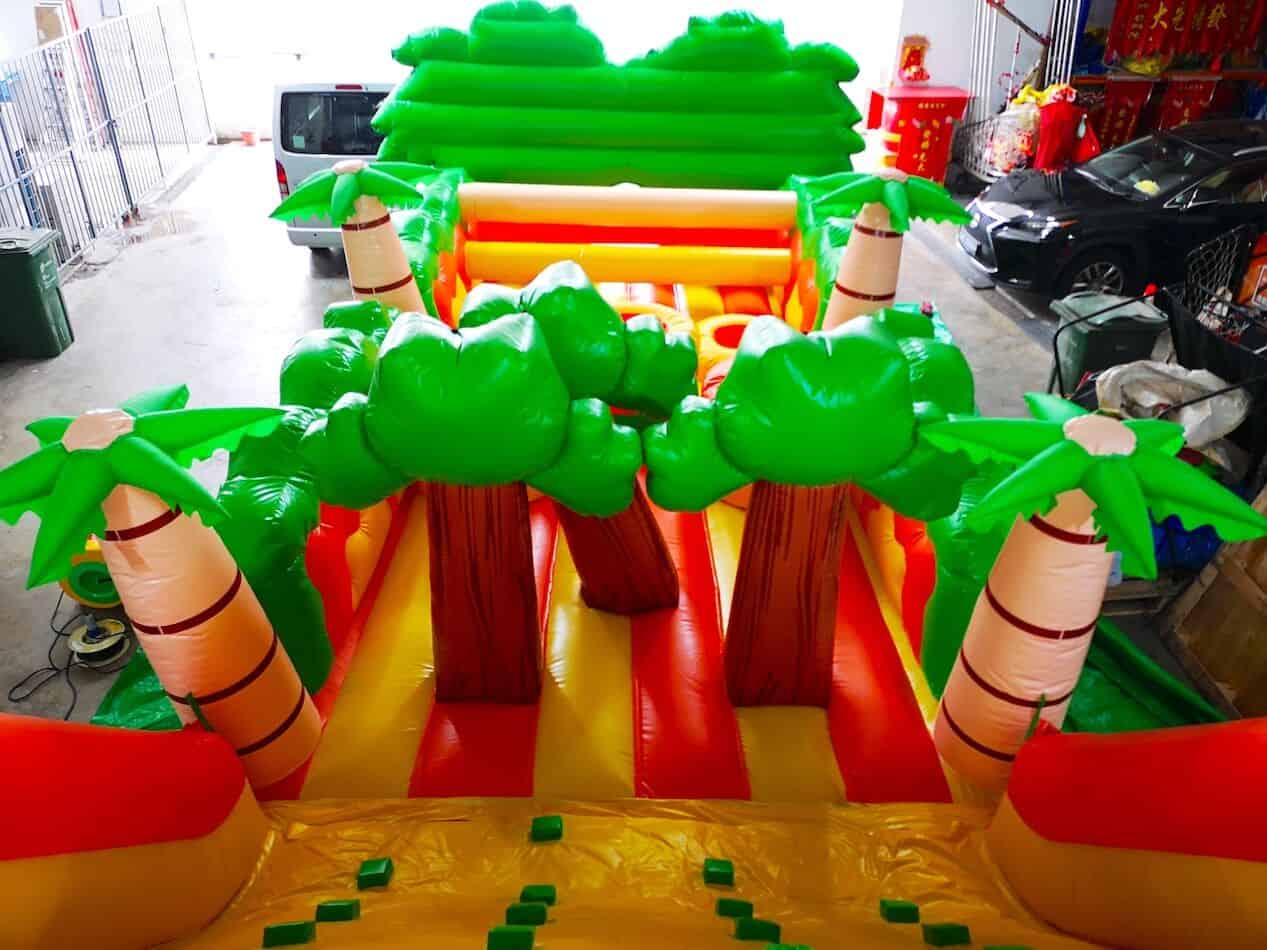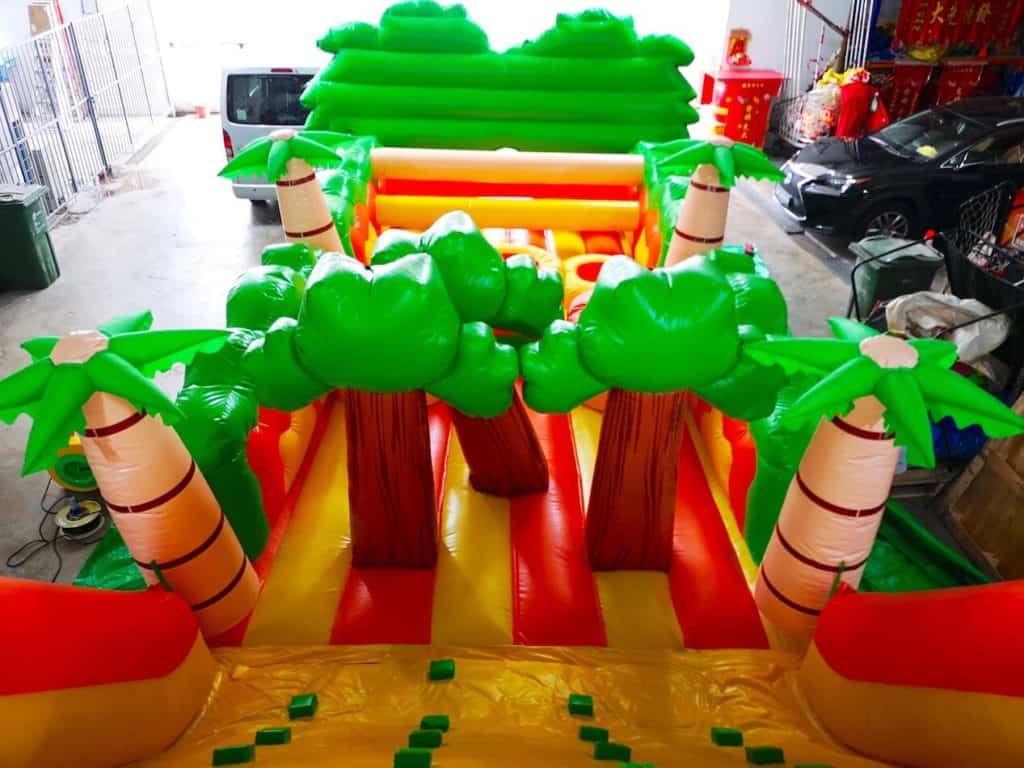 Feel free running through the soft trees across our 14 meter course and complete that jungle experience by climbing up the steep stones to reach the top at 3.5 meters! And slide your way down at the end of the obstacle with a pat on your back for braving through the wild!
Perfect for kids' parties where their eyes will be on this brightly colored and attractive bouncy instead of the cakes and sweets! Especially if you're planning for a safari or animal themed event! We also provide face painting services where the kids can be decked in their costumes and complete their transformation as safari animals on their faces! It is absolutely 100% skin-friendly and easily removable after the party.  You can check them out here: http://www.carnivalworld.sg/fringe-activities/!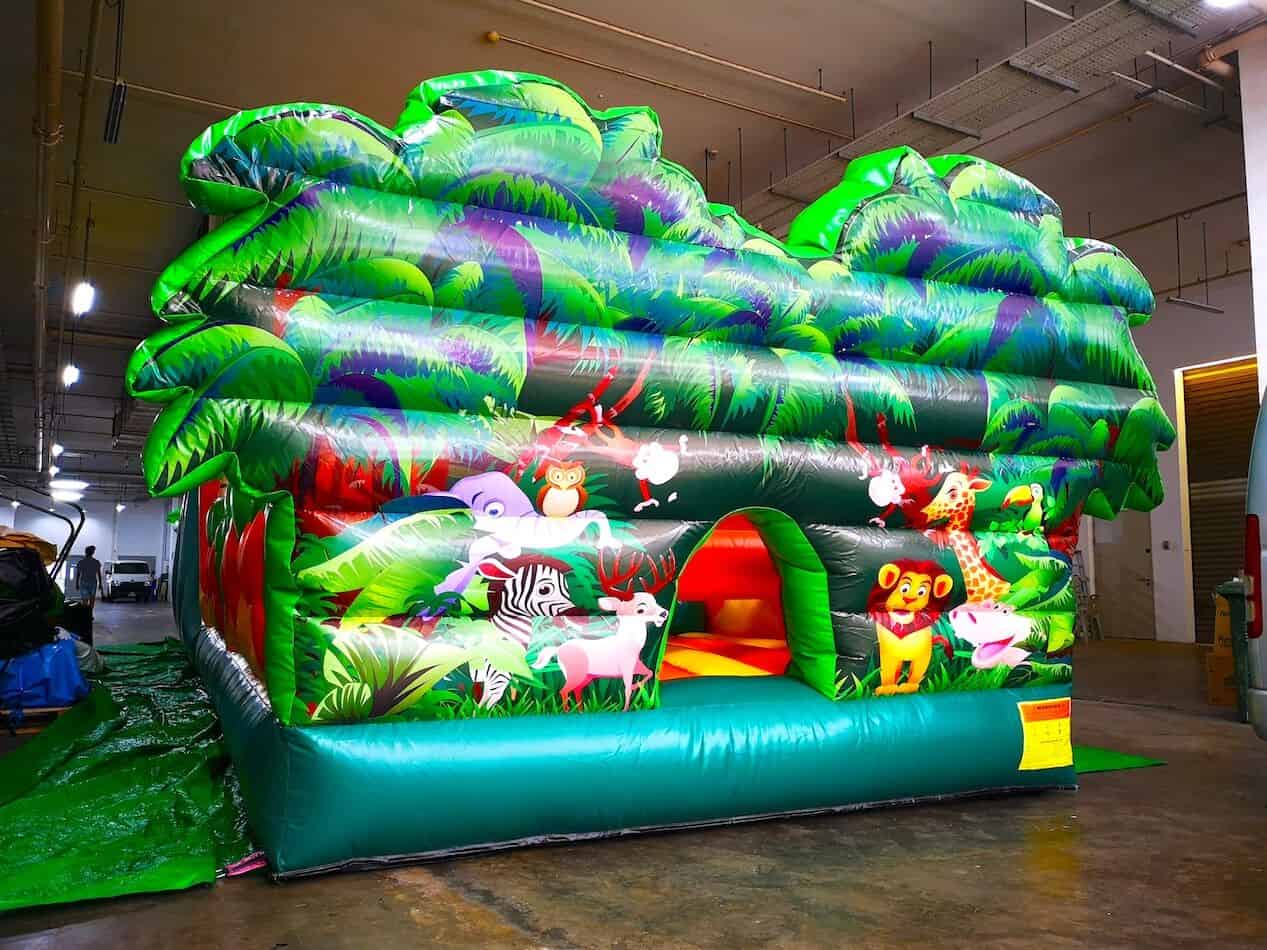 Hurry contact us for more information!