Carnival World is proud to be the first event company in Singapore providing traditional biscuit stall for events in Singapore!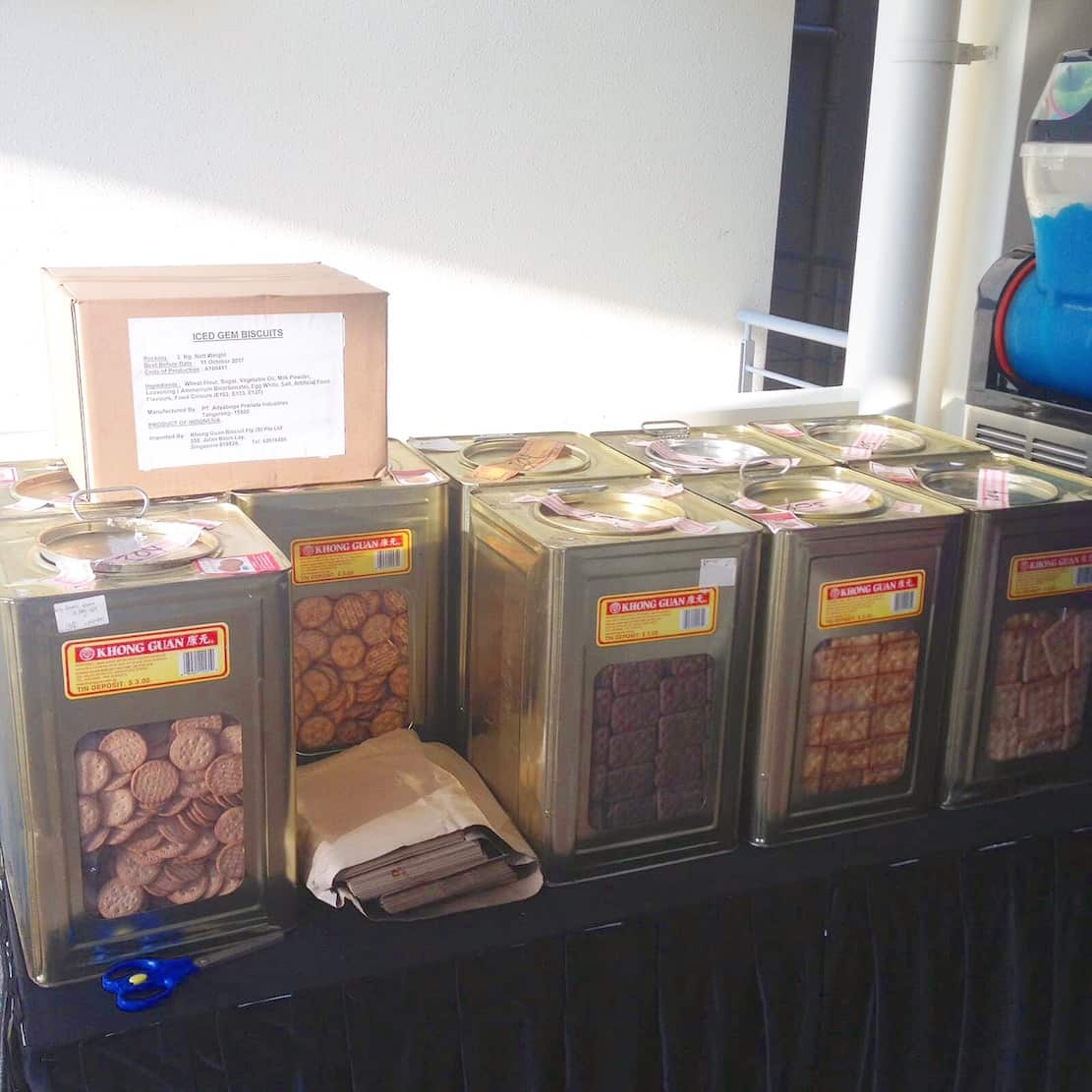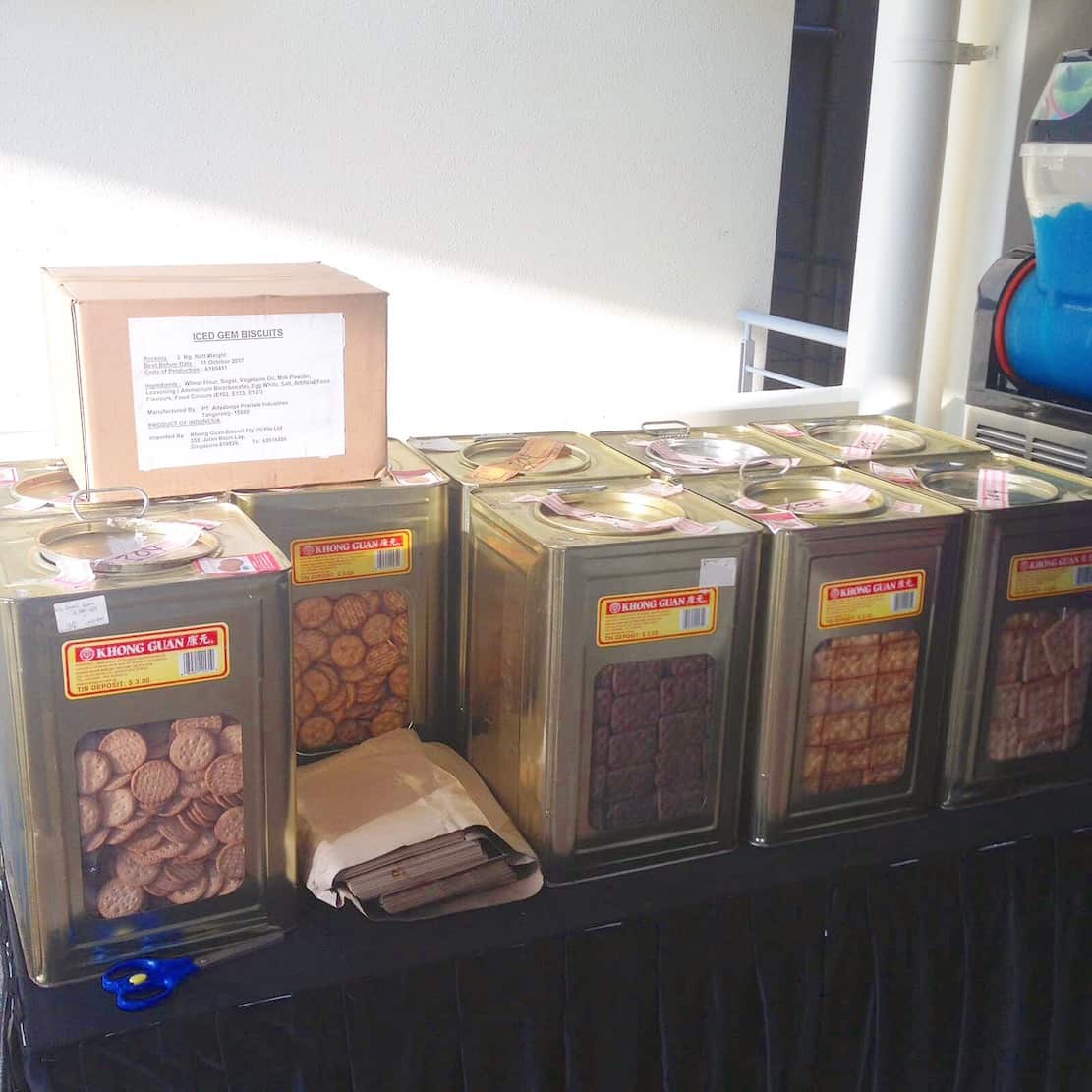 Last week, we have provided our traditional biscuit stall at NTU's event with 10 different types of traditional biscuit to choose from! Most adults are familiar with the traditional biscuits and it brings back memories.
Carnival World had supply carnival food and carnival snacks professionally for many events in Singapore! Think popcorn, candy floss, hotdog bun or even kacang puteh!
For more information about our carnival food and snacks stalls, click here.