This Month, we are proud to be engaged by Ang Mo Kio ITE Collage for our Popcorn and Candy Floss services during their Event Road Show, allowing the students to satisfy their inner child within.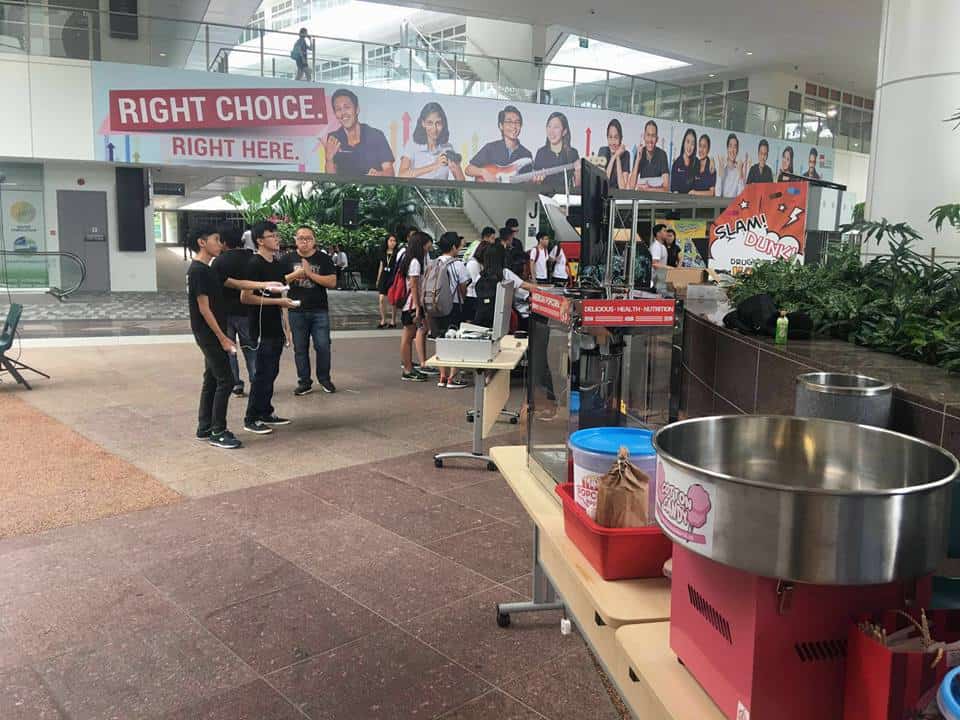 Our Candy Floss are spun by our professionals using a stick and the light, fluffy confection are created in the form of thin threads and finally handing the large soft ball into the hands of the excited student.
Our popcorns are made of good quality corns imported from overseas and not only had it tasted GOOD, it smells GREAT as well! We use fragrant oil to cook our popcorn to ensure that each packet of popcorns stays fragrant, allowing the aroma to travel across the Road Show.
Our popcorns and candy floss are the hot favourite at any event that will not only please the children, but also satisfying the sweet tooth of the adults at affordable rates.
Click here to discover other snack stalls from Carnival World Singapore!
Our friendly in-house ambassador (Becky) can be contacted via email at hello@carnivalworld.sg