Carnival World presents 6 unique event food stalls in Singapore that no other event companies provide!
Firstly, we have our pre-pack churros stall with our tasty dipping sauce. This is the most popular stall that received the most compliment from the guest at the event!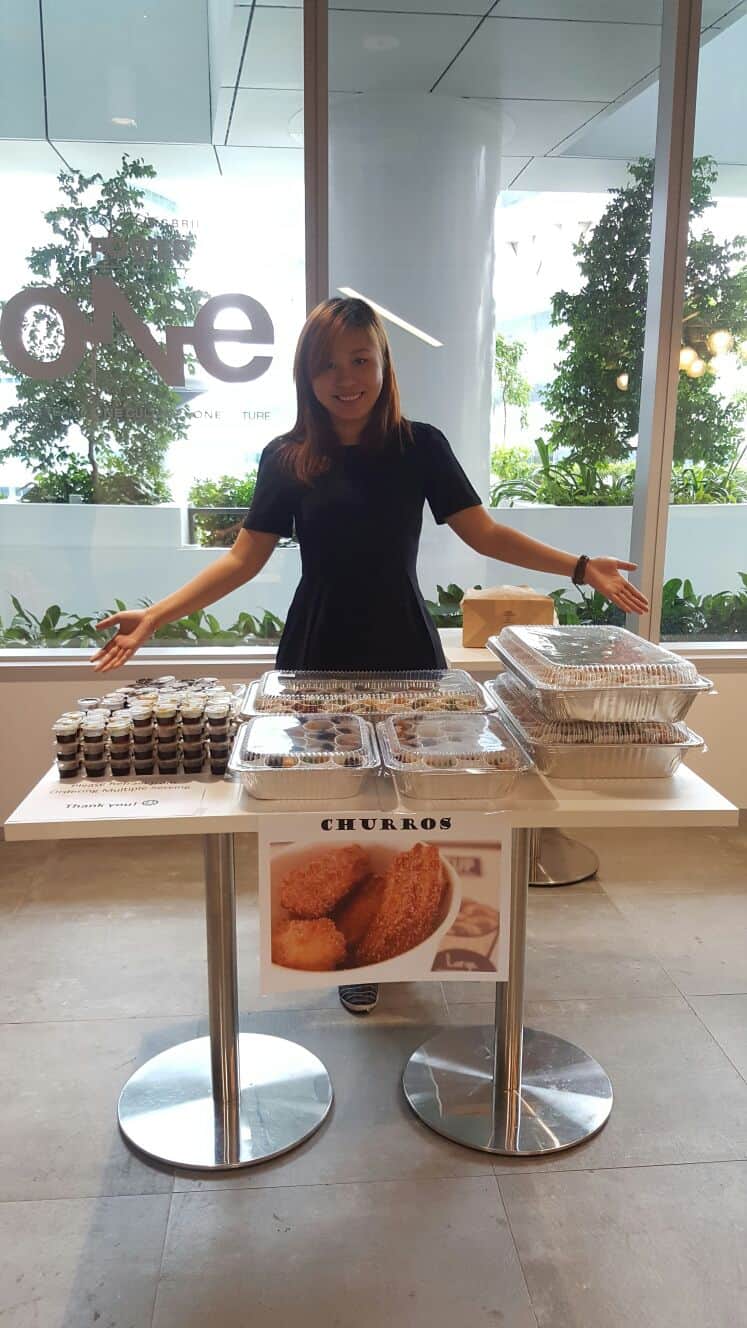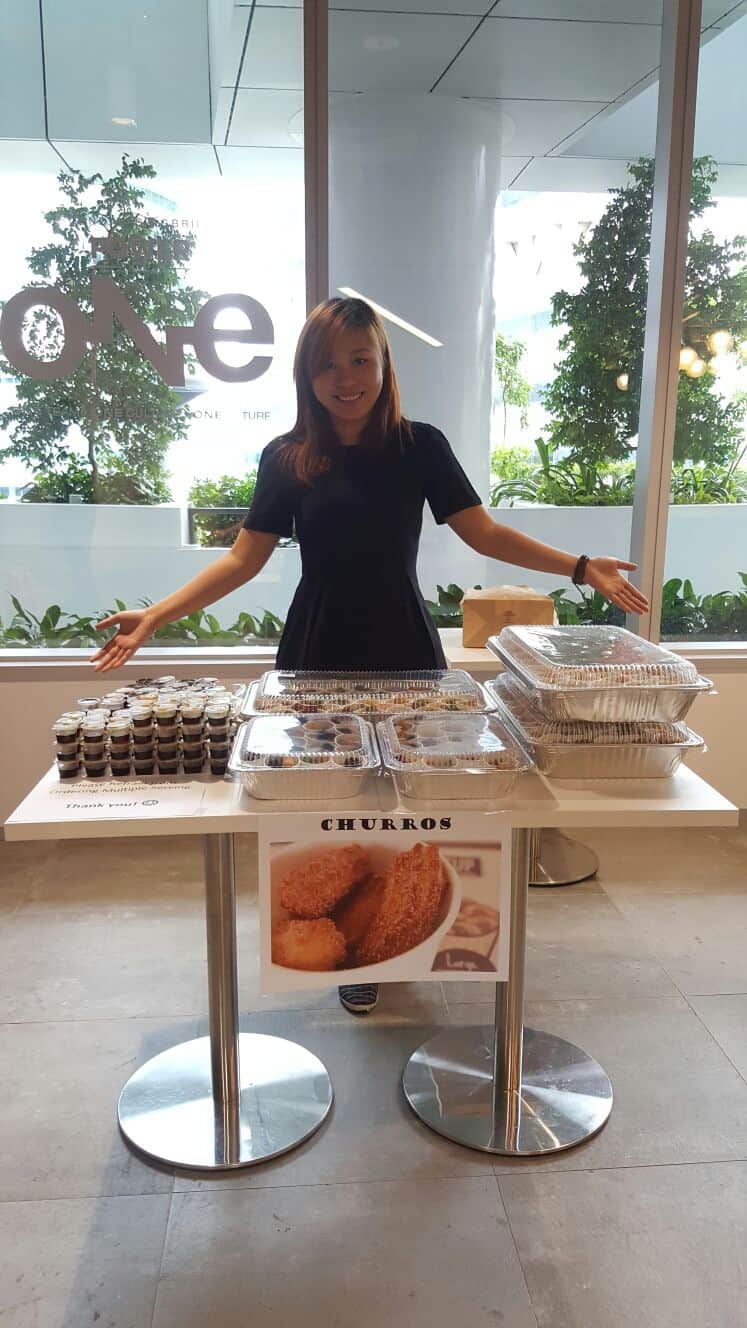 Muah Chee and Tutu Kueh stall, a traditional snack that all Singaporean loved have attracted hundreds of guest to queue up for these tasty food!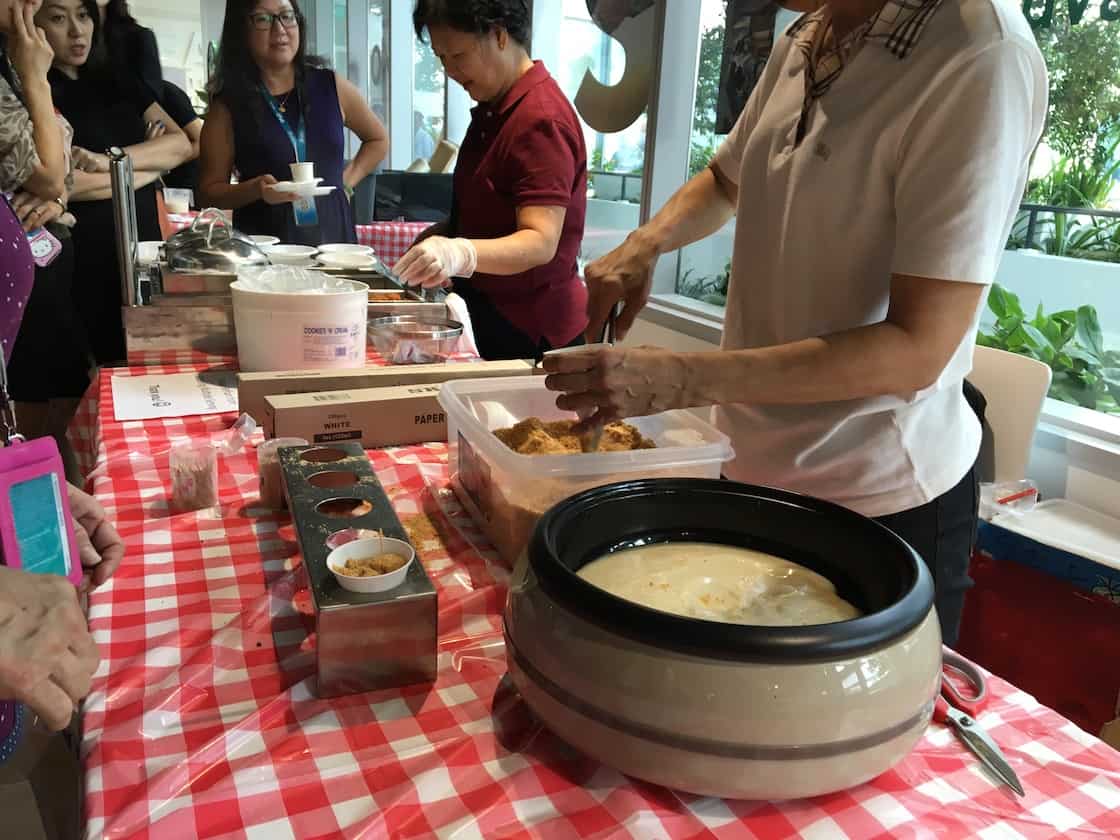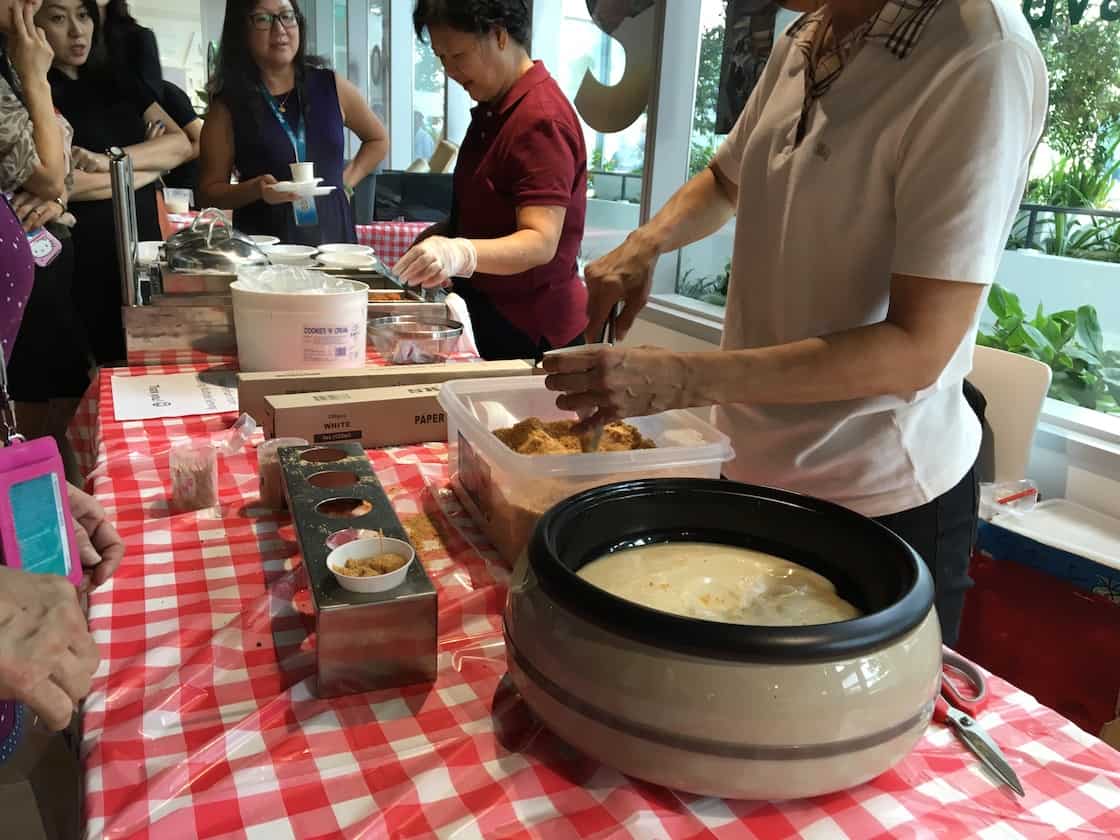 Pisang Goreng is a snack found mainly throughout Malaysia, Indonasia, Cambodia and Singapore! It is made of deep fried banana or plantain covered in batter or special sauces that appeals to your preference.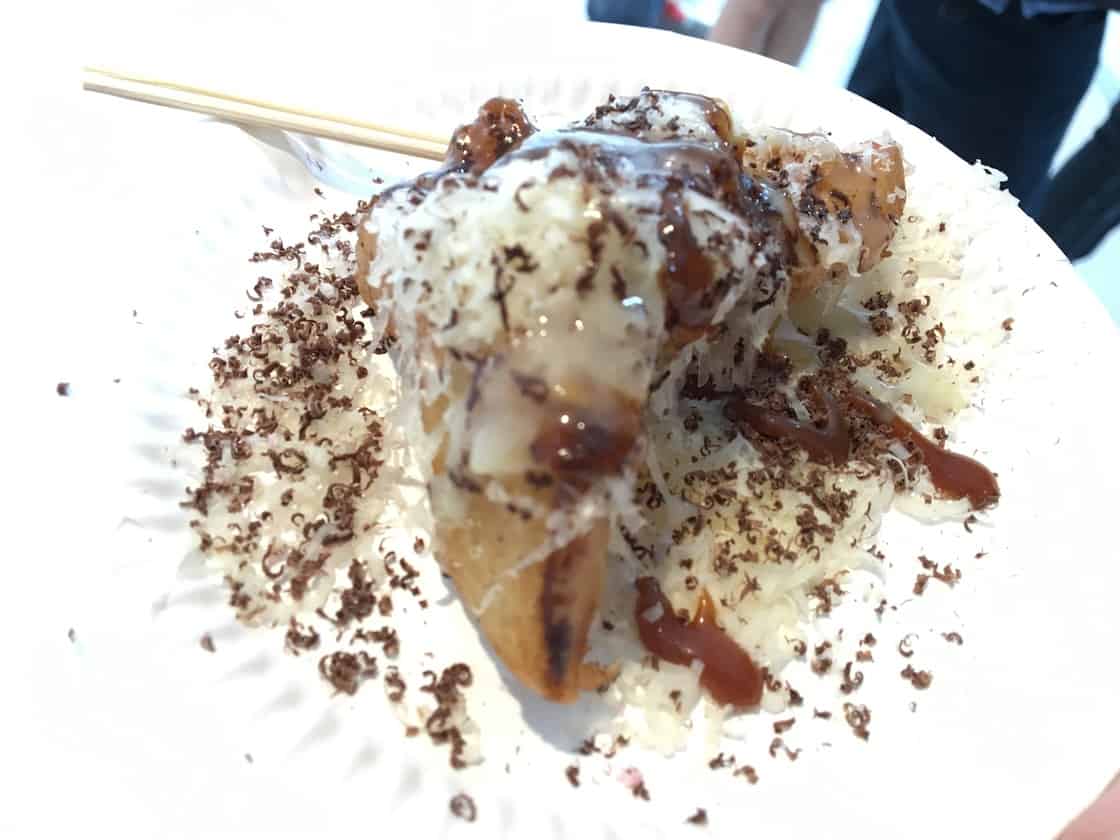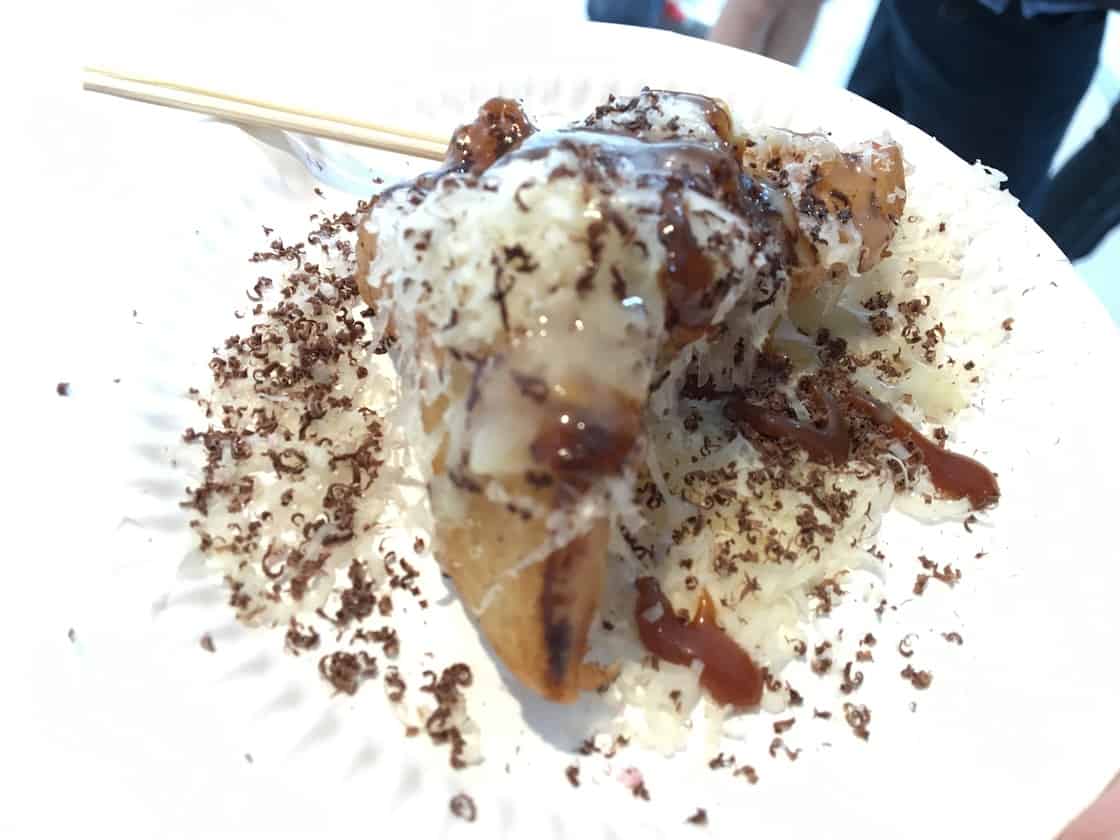 The sweet Bird Nest Drink Stall gets the guest to feel refresh after having the snacks at the event.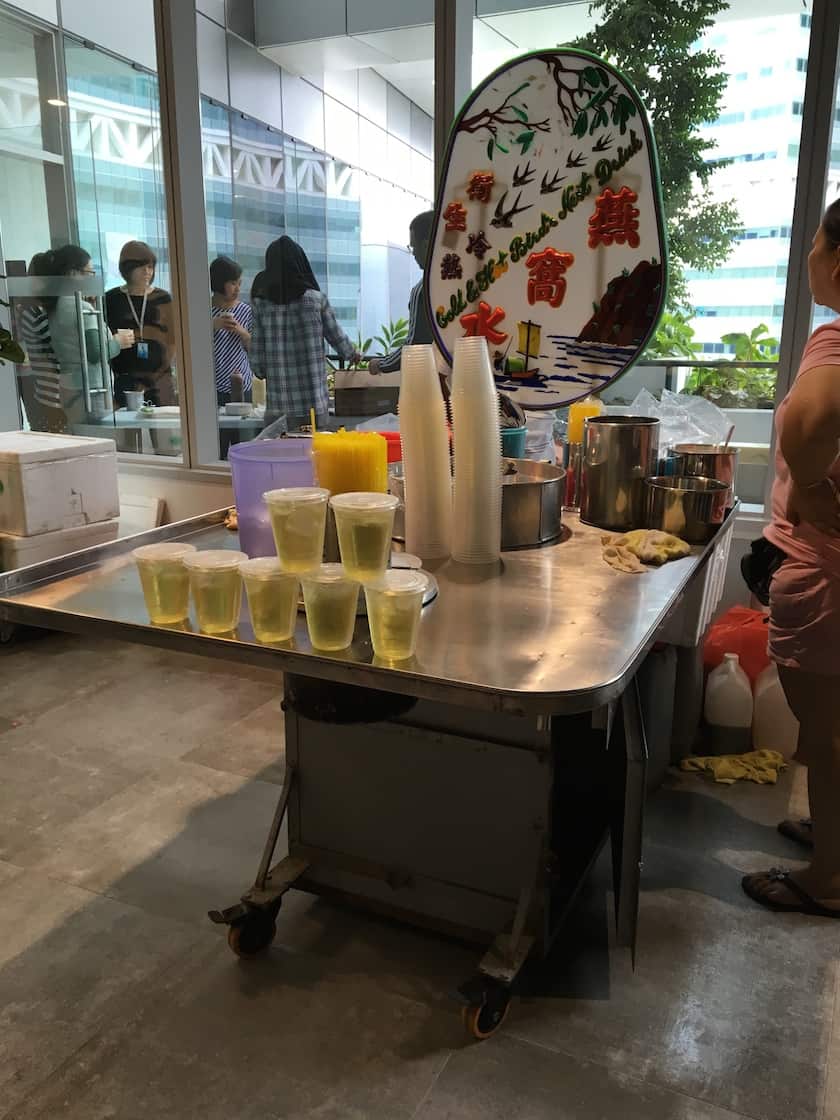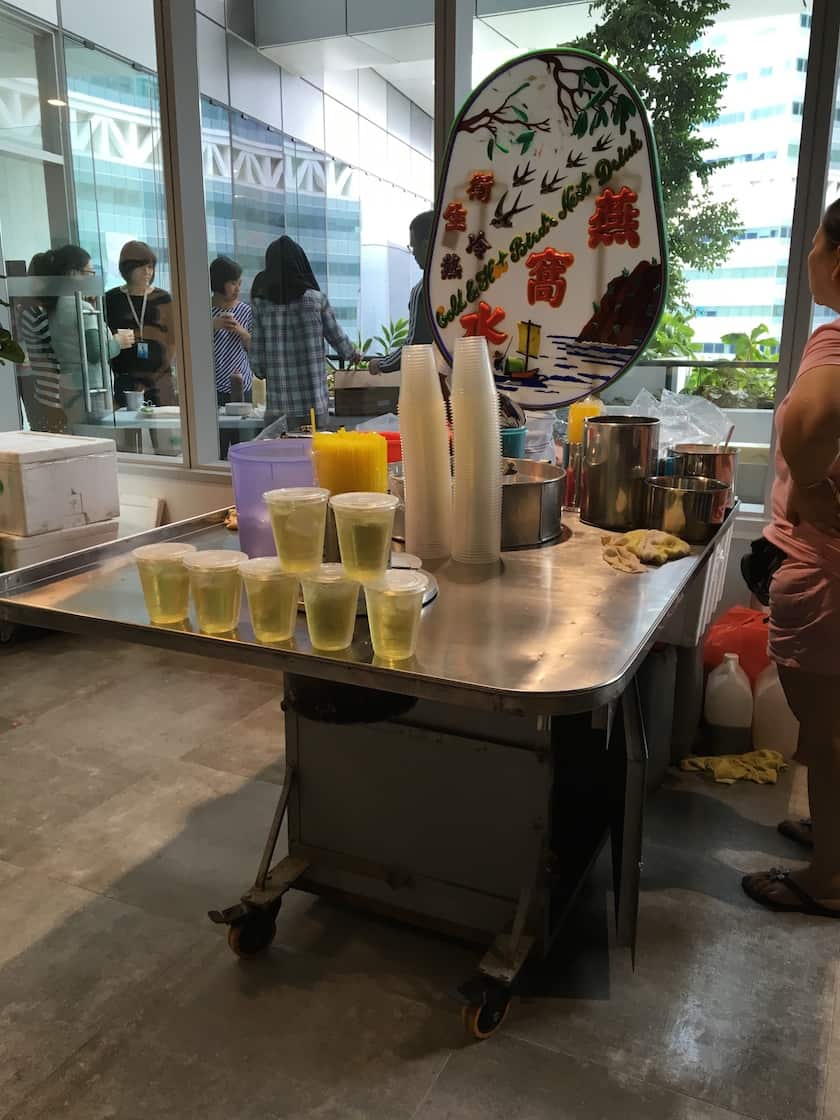 Lastly, the poplar and famous fried ice cream roll stalls has also attracted many guest at the event! Our ice cream man hand-made and roll the ice cream on the spot, and the guest gets to choose the toppings they want!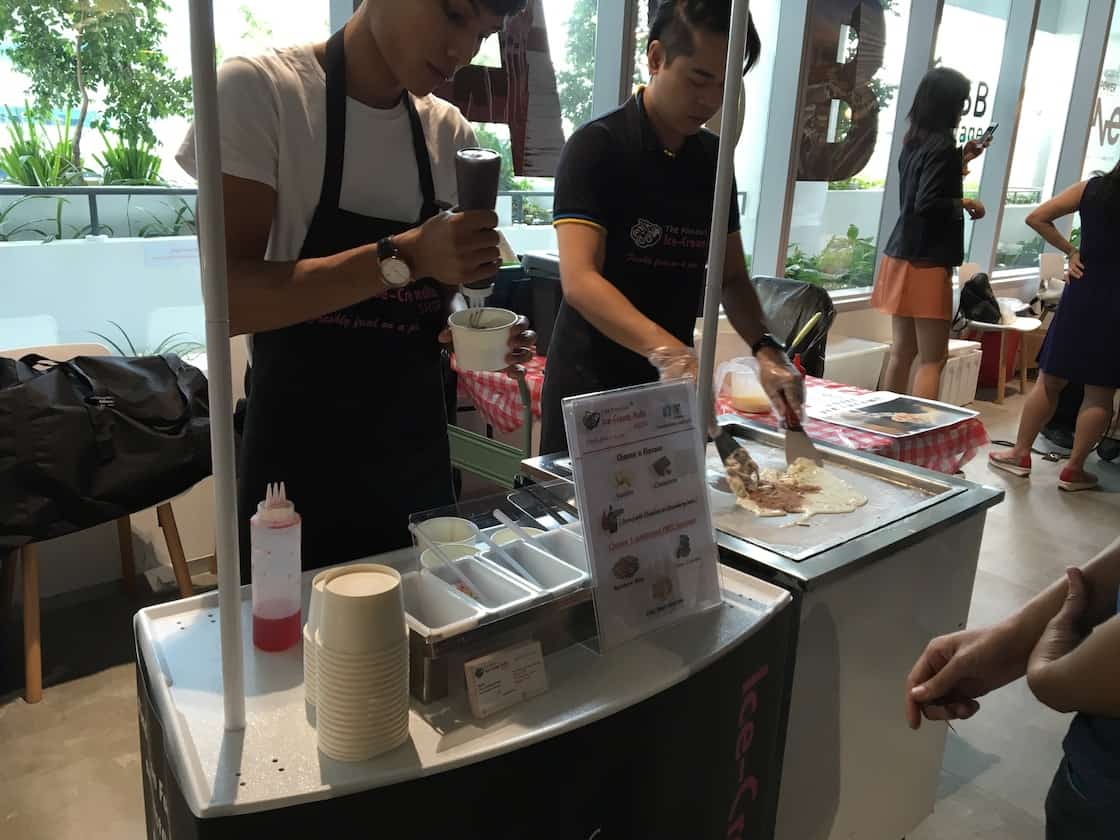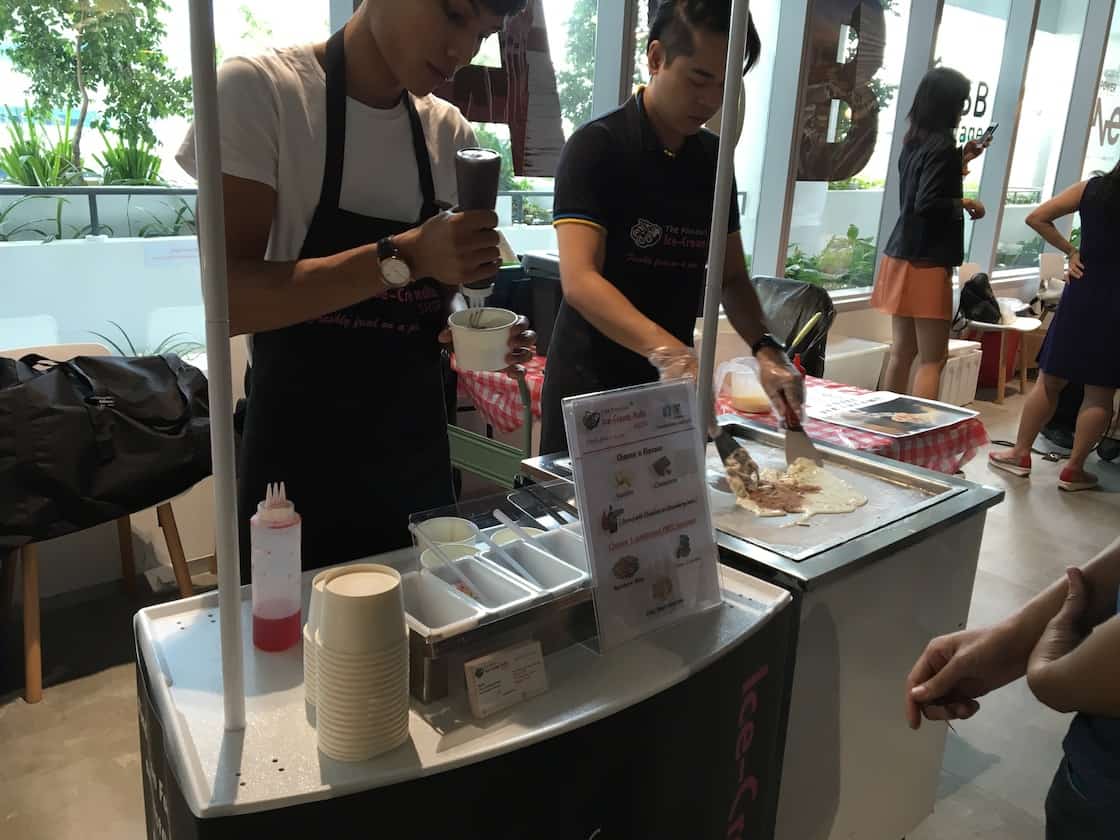 Fried Ice Cream Roll Stall.
Fired Ice Cream Roll with different toppings!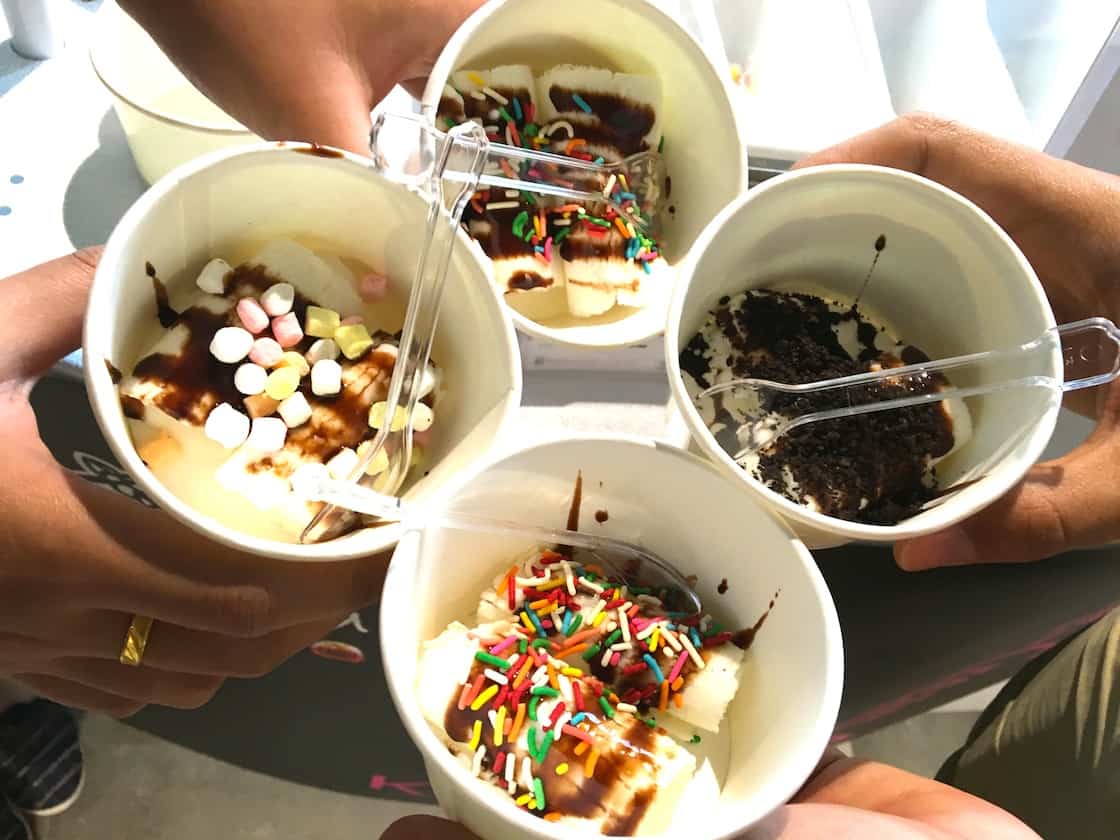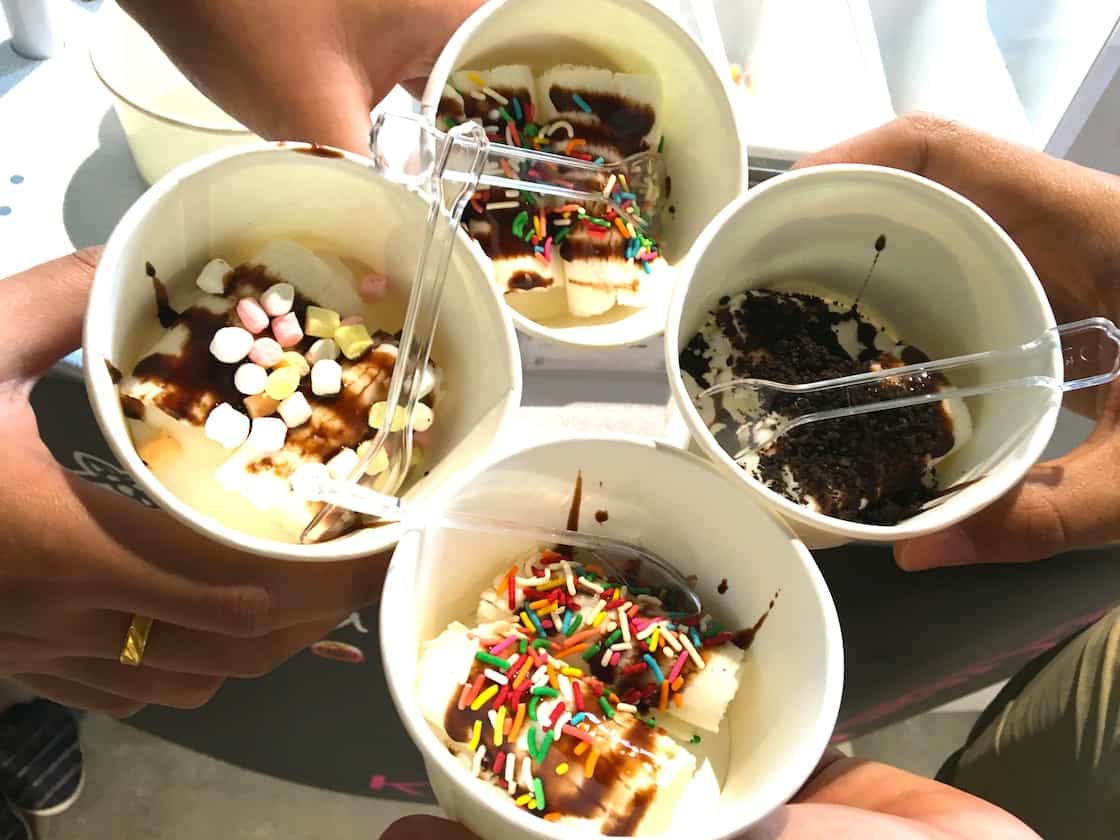 We have over 10 different carnival food stalls suitable for all types of carnival events in Singapore! For more information about our carnival food stalls, click here.